Apparently Shannon Beador Has A New Man In Her Life, According To Her 'RHOC' Costar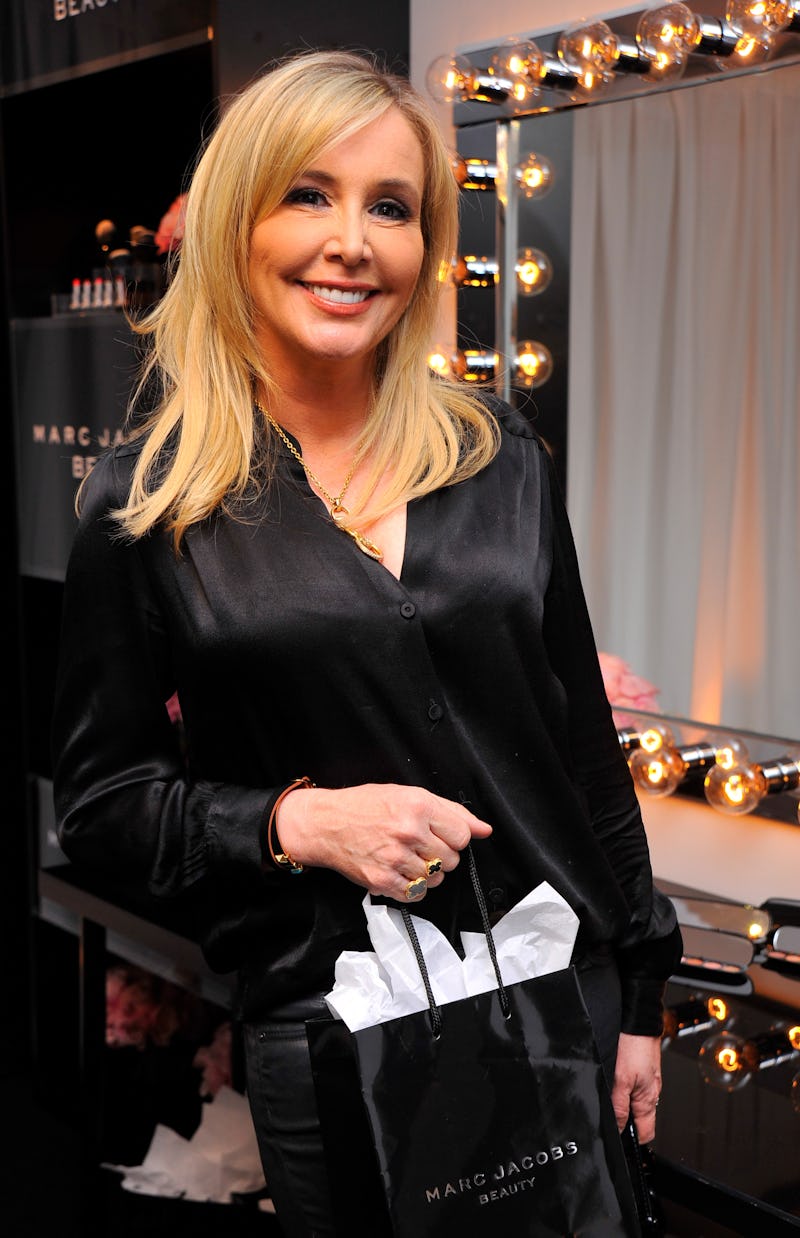 Lily Lawrence/Getty Images Entertainment/Getty Images
Real Housewives of Orange County fans, gather 'round, because it looks like one of the women has a new man in her life. Shannon Beador has a boyfriend, according to co-star Kelly Dodd. As viewers know, Shannon has had a rough few years. Between her ex-husband David Beador cheating on her while they were married, the two divorcing after 17 years together, and Shannon openly discussing her struggles with weight, the Housewife has faced many difficulties. But now, it sounds like her life is turning around for the better. (Bustle reached out to Shannon's rep for comment, but did not receive an immediate response.)
While chatting with Us Weekly on Monday, Kelly said Shannon is dating a man named Scot Matteson. "Shannon has a boyfriend," Kelly revealed. "I'm actually good friends with his ex-wife. I just went to a 50th birthday party with her. And Scot's really nice, he's a nice guy, I like him." She also said they have a lot in common, like being the same age and loving to travel.
Believe it or not, but Kelly said it's not awkward at all her being friends with Scot's ex-wife, especially since she's friends with Shannon. "The ex-wife is, like, done with him," Kelly told Us Weekly. "She wants him to move on, have a good life. She doesn't have, like she doesn't harbor any ill feelings towards him. She's like, actually my girlfriend Samantha goes, 'Actually Scott and Shannon would be a great, great match.'"
Shannon has also shared several photos of herself with Scot on Instagram during a trip in New York City. It's unclear if they went to NYC together or simply met up in the Big Apple. Either way, they look like they had a good time. It's so nice to see her smiling and carefree.
Fun Time With The Mattesons
FYI, Scot is on the left.
She's Glowing
Also, that dessert looks amazing.
Fun With Friends
She can't stop smiling.
While appearing on Watch What Happens Live With Andy Cohen in July with Tamra Judge, Shannon blushed over Tamra revealing her current relationship status. After Andy Cohen asked Shannon how many dates she's been on since her split, Tamra chimed in, "I think she's on a date tonight." Immediately, Shannon got bright red and said, "No, I'm not. Just stop, stop, stop, stop, stop, stop, stop."
Then, Tamra revealed, "I think he's in the audience. I'm not sure." She pointed to the audience and said, "He's right there, yeah." Shannon, of course, blushed even more, but Tamra was far from done. She added, "I heard she got a bikini wax." Shannon yelled, while smiling and laughing, "This is what she does to me all the time!"
This is how embarrassed Shannon got:
It's unclear if the supposed date in the audience was Scot, but seeing how Shannon and Scot hung out in NYC, there's always a chance it was him. Either way, the fact that Shannon blushed as much as she when Tamra teased her seems to show how much Shannon likes the person she may or may not be dating. You usually don't get that red over someone you're not into. Good for you, Shannon!