Kelly Ripa May Have Picked Her New 'Live' Co-Host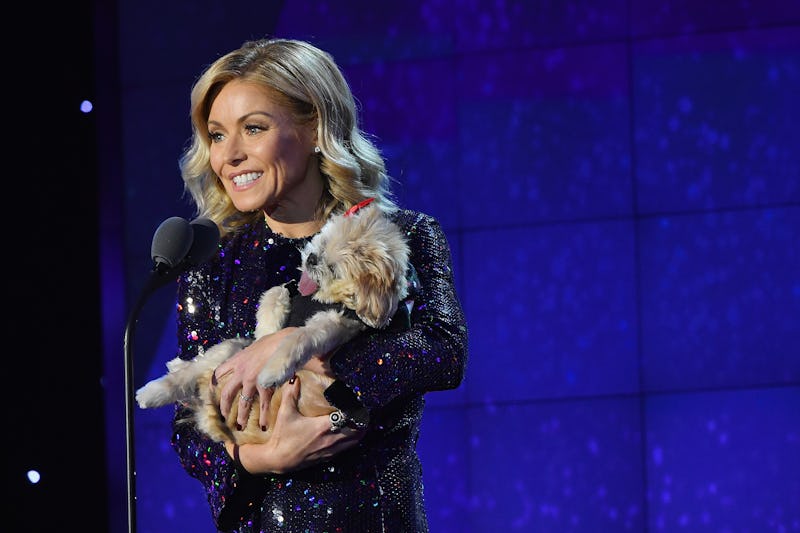 Mike Coppola/Getty Images Entertainment/Getty Images
After a yearlong search that began in May 2016, Kelly Ripa has chosen Ryan Seacrest to co-host Live. The position has been open since Michael Strahan's abrupt departure, and Ripa has tried out various hosting combinations on what has been called Live with Kelly. But, finally, the show is about to get a new name to go with the new face: Live with Kelly and Ryan!
Seacrest has hosted alongside Ripa five times during the informal tryout period. His performance helped him rise above the ranks of a wide range of other hopefuls, like Jimmy Kimmel, Anderson Cooper, Andy Cohen, Jussie Smollett, Rob Lowe, Neil Patrick Harris, and Dwayne Wade. It's been clear from the beginning that Ripa was dedicated to finding the perfect chemistry, and Seacrest is nothing if not a qualified choice.
I mean, he's incredibly comfortable in front of the camera, after literal decades of hosting under his belt. He's done everything from televised competition shows with American Idol, red carpet coverage with E!, and years of radio with American Top 40 and On Air with Ryan Seacrest. His name has become synonymous with hosting, and it won't be a leap by any stretch of the imagination to see him on Live every weekday.
Monday was not only the day the news first came out and was confirmed; it was also Seacrest's first appearance on the show. After such a busy start to the week, things are unlikely to slow down from here for the host.
But the only person who's potentially more excited about this news than Seacrest is Ripa herself. Finally, she can stop searching and just relax into a permanent co-host without having to adjust to the different energies and styles of each prospective addition to the program.
Just check out the statement Ripa released welcoming Seacrest to the show:
Today, the next story of the Live story is about to be written. Today is a very good day. I would like to thank all of the men and women who sat next to me co-hosting with me this past year. It's not a big enough word, but they took time out of their busy schedules and took time away from their day jobs to hang out with me in the morning. Part of what makes this show so special is that through helping us out, we all became family. They are a part of the Live family forever.
She confides that she and Seacrest are also friends off screen, which, as far as I'm concerned, can only boost their dynamic onscreen.
Ryan is a quintessential broadcaster and at the top of his game. I am thrilled to start my mornings with him every day, and we are so fortunate at Live to have him join the family. Ryan is a close friend and his star shines as brightly off camera as it does on. His tremendous success is only matched by his impeccable reputation. Plainly said, everyone loves him, and so will our daily viewers.
Doesn't she sound delighted? I can't wait to see what direction the show goes in as Seacrest leaps into his new job.