Kendall Jenner Has A Bob Now & It Slays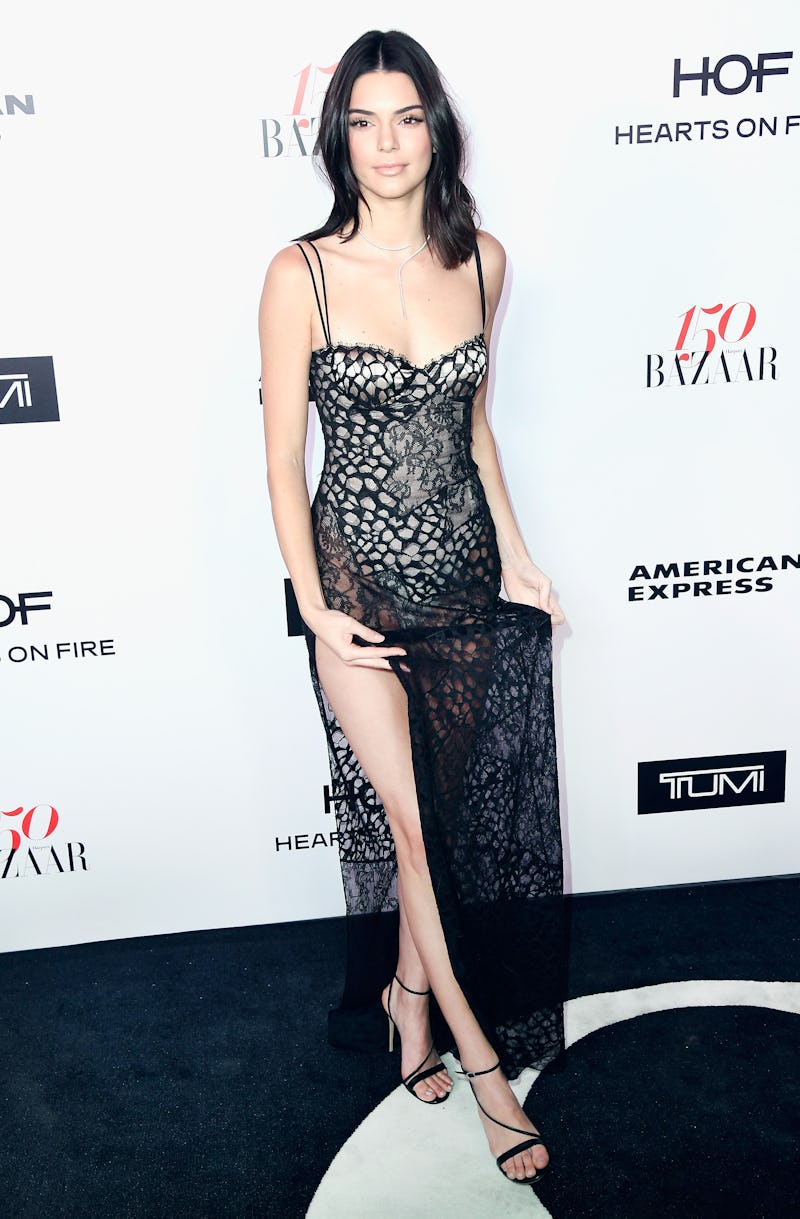 Frazer Harrison/Getty Images Entertainment/Getty Images
Whoa! Kendall Jenner is hardly a Kylie when it comes to her hair. That is, she doesn't change lengths or colors as often as her little sister. So when she does make a swap, it's a big deal and a "WOWZA!" moment. Kendall Jenner has a bob now. It's shorter than the shoulder-skimming lob she rocked in last year, including for her September 2016 Vogue cover, which was her debut for the fashion bible's front page.
A Snapchat video of a post-cut Jenner had been making the rounds, showing lots of shorn brown strands on the floor and a much shorter length, at least from the back. Jenner also appeared in the La Perla fashion show, showing off a choppier, shorter 'do.
As previously stated, the supermodel has rocked long, straight brown hair for, like, ever. She hasn't been drastic or dramatic with her follicles, save for the times she went pink with her strands. She has been stepping out of her comfort zone for her job, though. This bob, which I would not classify as a lob, is evidence of that.
Ready for a look at Kendall Jenner with a bob? It frames her pretty face and delicate features perfectly.
Enjoy the visuals.
Don't you love how the angled bob frames her face?
Side view! The back is shorter than the sides and the cut is angled forward. The bob also appears to be real!
I like the messy texture and her bold, vampy lip, paired with the champagne-hued gown.
Her bob is swinging in the wing.
The aforementioned Kylie was rocking a bob earlier this week.
And then this length a day later. See what I mean about Kylie constantly changing her locks?
This is the Snapchat video of Jenner after her hair cut and avoiding a spritz of product, apparently. It pretty much confirms that the cut is legit.
Images: Kylie Jenner/Instagram (2); Kendall Jenner Snapchats/Instagram (1)