This Is Why You Should Pay Close Attention To The VMAs This Year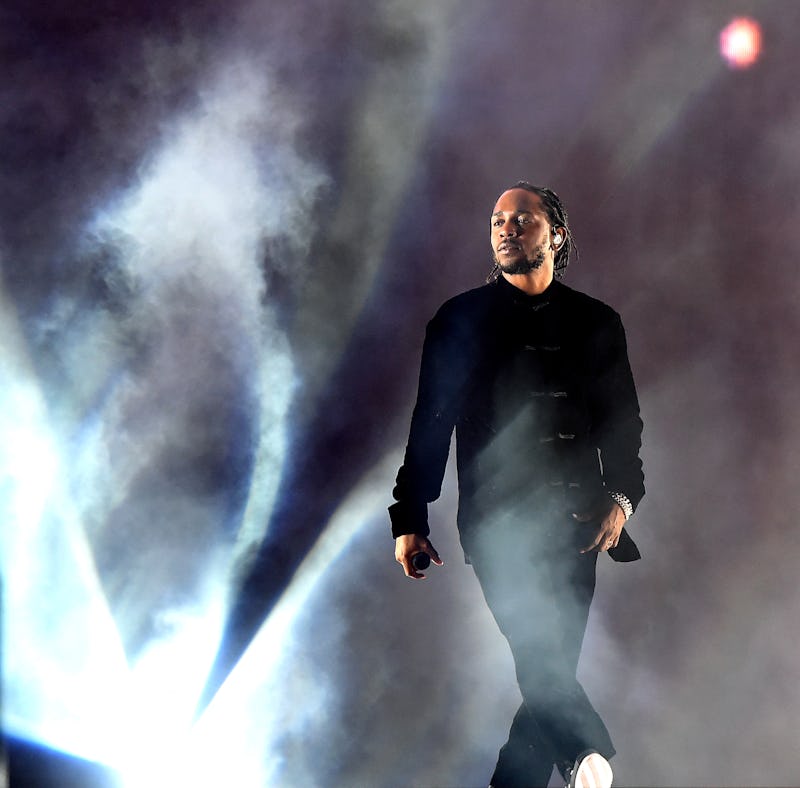 Kevin Winter/Getty Images Entertainment/Getty Images
Like many awards shows and in the entertainment industry at large, diversity is not always celebrated and recognized as it should be to reflect the real world. So it's nice to see that not only does Kendrick Lamar have the most 2017 VMA nominations of any artist, but the nominees in general this year are particularly diverse. With eight nominations for his "Humble" video — and without making any ironic puns about that song title — Lamar is leading this impressive and representative group.
In fact, there's only one white nominee for Video of the Year this time around. Canadian-Italian singer-songwriter Alessia Cara is nominated for "Scars To Your Beautiful." Besides Cara and Lamar, the other artists recognized for the top honor in 2017 are Bruno Mars for "24K Magic," DJ Khaled, Rihanna, and Bryson Tiller for "Wild Thoughts," as well as The Weeknd for "Reminder."
Mars, Lamar, and The Weeknd are also nominated for Artist Of The Year alongside Ariana Grande, Lorde, and Game of Thrones' Ed Sheeran. The nominees for Best New Artist are another diverse group of performers in terms of race and gender: Khalid, Kodak Black, SZA, Young M.A, Julia Michaels, and Noah Cyrus are all up for the honor.
Lamar's "Humble" is up for every technical award except Best Editing, putting it way ahead of the pack. "Reminder" by The Weeknd has three technical nominations, and a couple artists have more than one, but Lamar is dominating. Lamar is also nominated twice for Best Direction — not only is "Humble" his video as an artist, but he was part of the directing team as a member of his group The Little Homies.
Another standout nominee in the realm of representation is The Hamilton Mixtape's video for the track "Immigrants (We Get The Job Done)," which features only artists of color, raps in multiple languages, and a lady rapper you need to know about. It scored nomination for "Best Fight Against The System" this year — that whole category is composed of songs and videos that focus on race, immigration, religious freedom, sexuality, and gender, making up a progressive industry showcase.
There's still room for change in the VMAs, however. The actual nominees for Best Direction and Best Cinematography are all men. There are a few women nominated for Editing and Art Direction. Kanye West is the only artist with a video nominated for Best Choreography who worked with female choreographers — three of the five videos nominated were choreographed by white men. Every single nominee in Best Rock and Best Hip Hop is a male artist, and the music industry has been historically segregated when it comes to race and genre. That said, the fact that Lamar is leading the major categories as well helps to promote and recognize diversity.
For Lamar himself, it's also just about time that he earned this recognition from MTV. While he has won seven Grammy awards over the course of his career thus far, his videos have only taken home one VMA — in 2015 for Best Direction — and the only other year he was nominated was 2013. It's always nice to see an egregious snub take the lead once in a while. The fact that the artists' many nods contribute to an appropriately diverse year is even better.