This Week's 9 Best Books Include New Titles By Haruki Murakami & Tana French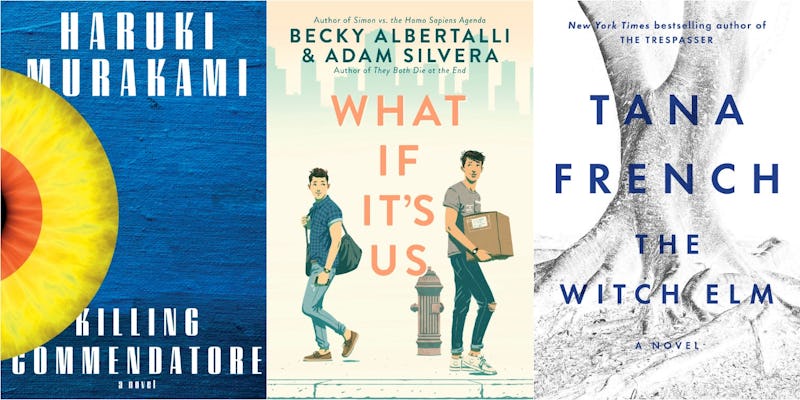 The world may be on fire (literally — climate change is warming the Earth at unprecedented rates) but at least you can always depend upon thing to be true: every Tuesday, there will be new books, and this week's new book releases might just distract you from the world outside for a little while.
This week, the United States gets new books from two beloved fiction authors: Haruki Murakami and Tana French. Murakami's, as to be expected, is a vividly imaginative tale about a painter who holes himself away in a home of a famous artist after separating from his wife. There, he discovers a never-before-seen painting and unintentionally launches a series of strange, magical events. French's, as to also be expected, is a gritty murder-mystery about privilege, memory, and the lengths to which one will go to protect oneself and one's family.
If neither of those sound like your thing, there's plenty more to look forward to this week, including the YA rom-com What If It's Us and a charming celeb memoir, written by Ellie Kemper.
Grab your cider and a cozy blanket, and get comfortable with one of these 10 new books, all out this week: