Kim Kardashian Breaks Her Silence On Being Robbed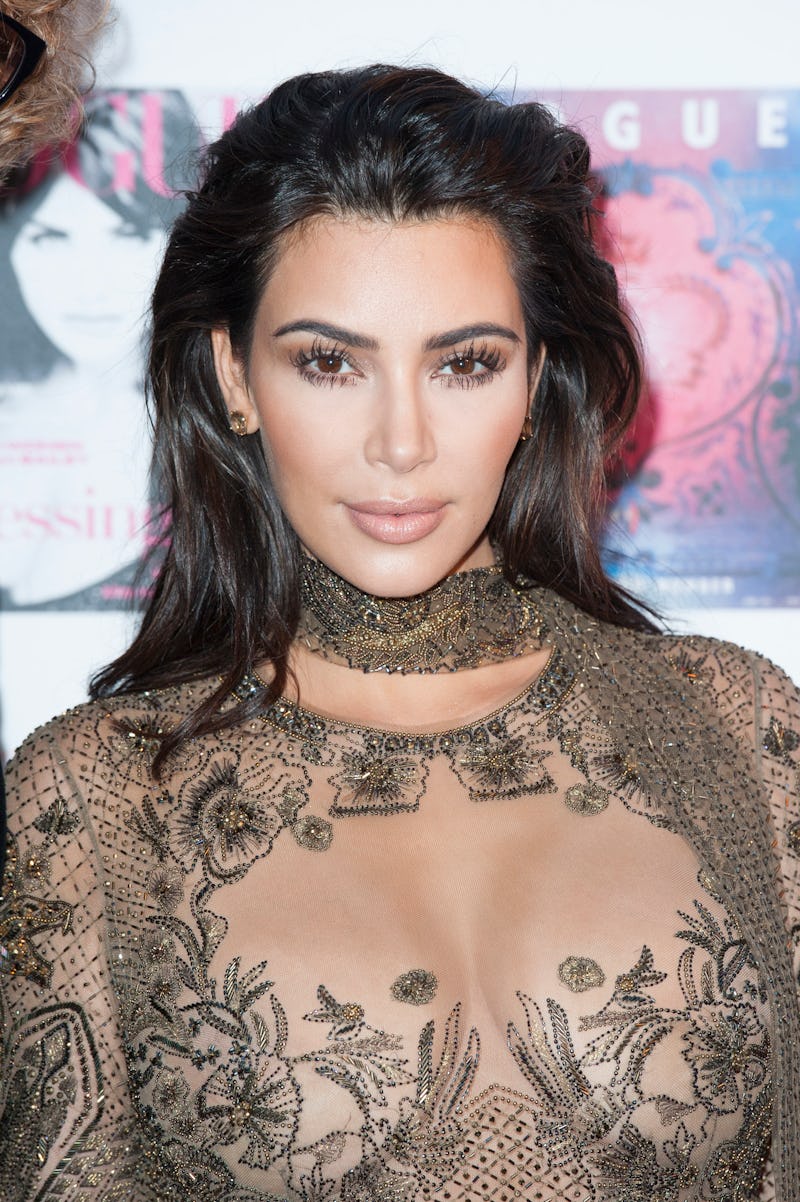 Jeff Spicer/Getty Images Entertainment/Getty Images
It's been three months since Kim Kardashian was robbed at gunpoint in Paris, France, but she is now opening up for the first time. In a trailer for the next season of Keeping Up With the Kardashians shared by E! News Friday, Kim Kardashian breaks her silence on being robbed. While sitting with her sisters, Khloé and Kourtney Kardashian, Kim tearfully says, "They're going to shoot me in the back." She then adds, "There's no way out. It makes me so upset to think about it."
The reality star has kept mum about the horrific ordeal she experienced in October. So much so that she's avoided red carpet events, the public at all costs, and even stayed away from social media. However, all of that is slowly beginning to change as Kim shared her first Instagram on Tuesday and has been posting family photos ever since. She and her husband, Kanye West, have also been spotted out and about together.
Speaking of West, it appears Kim also addresses the rapper's hospitalization for exhaustion in the promo. "Don't scare me, please. What's going on?" she says over the phone through tears. "I think he really needs me, and I have to get home." It's unclear if this particular conversation is about West, but viewers will just have to wait and see.
There's no doubt Kim has been through an extremely difficult time, but as the new season of KUWTK shows, her family unsurprisingly has had her back through it all. "We're so close," she says in the video. "We feel each other's pain."
New episodes of KUWTK premiere sometime in March 2017.