Kim Kardashian Shares A New Instagram Of Saint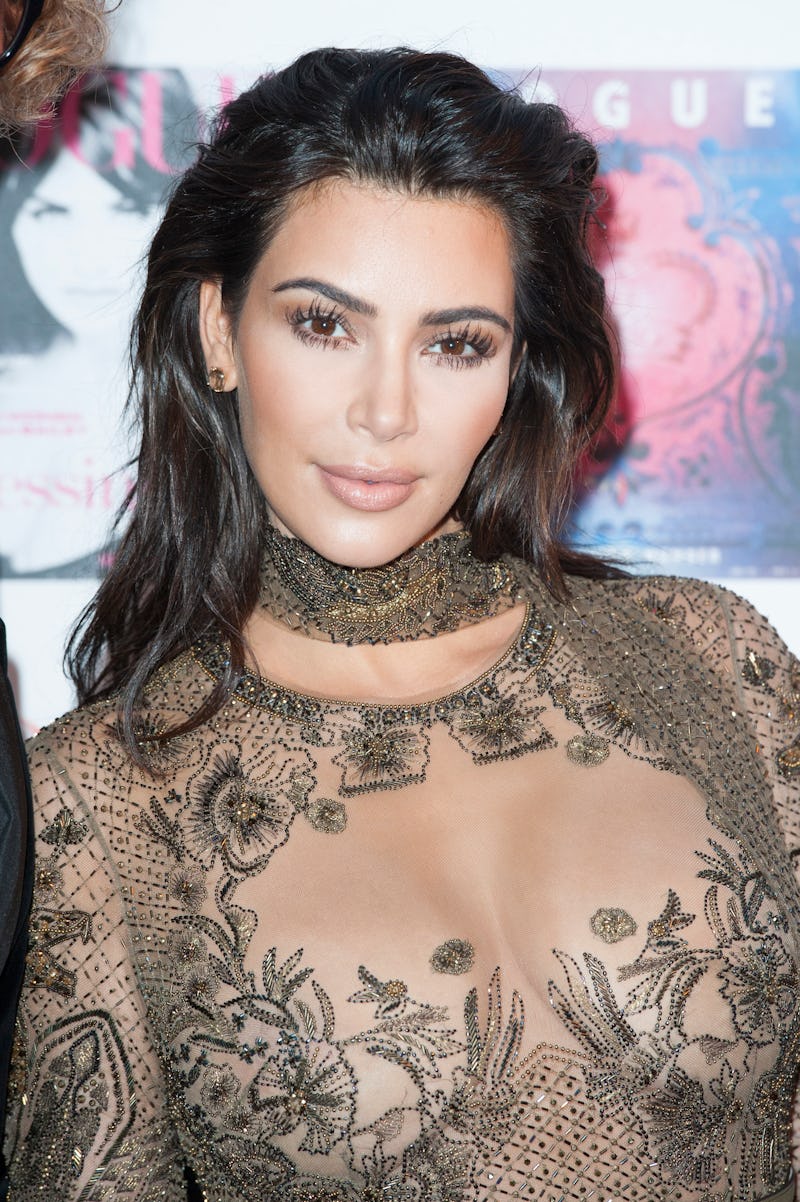 Jeff Spicer/Getty Images Entertainment/Getty Images
And her social media return continues. On Wednesday, Kim Kardashian shared a new Instagram of Saint West, which is not only a super sweet picture, but is also further proof that the reality star seems to be making an important statement. Just what is that? Well, the latest photo of her youngest child, which is captioned, "my son [heart emoji]," appears to be Kardashian's way of showing how her social media life is now all about family.
On Tuesday, the Keeping Up With the Kardashians star made her official return to social media by sharing a picture of herself, Saint, Kanye West, and North West. Alongside it, she simply wrote, "family." It was a surprise to see her back on not only Instagram, but also Twitter and Facebook. Ever since she was robbed at gunpoint in France in October, Kardashian has understandably been absent from the public eye, including any and all social media.
Seeing that she has now not only shared one but two pictures, Kardashian is clearly ready to start slowly opening up to the public again. Though, I'm sure privacy is still a huge concern for her. As Kris Jenner told E! News in October, "So, I think that this is a wake up call for not only our family, but just for anybody in a similar position. You just have to make sure that you do what you're supposed to do — keep it tight." That's exactly what the Selfish author has been doing, especially when it comes to staying out of the spotlight and focusing on herself and her family.
Wherever her head is at currently, Kardashian's two latest Instagrams and the family video she shared on her website Tuesday, surely seem to be her way of showing not only how important family is to her, but that family will most likely be a huge part of her social media life from here forward.
It really is great to see her back on Instagram and sharing with the world. It also just might be proof that the 36-year-old is doing so much better after the horrific ordeal she endured. Actually, in a Tuesday post on her website, Khloé Kardashian opened up about her sister's status and said, "I think with everything that has happened in Kim's life this year, she has really had to redefine her priorities. Time does heal and I think she's in a much better place now."
Based on her recent social media activity, that definitely seems to be the case and it certainly is great to hear.