This 2009 Video Of Kim K Saying She Loves Taylor Swift Is A Lot To Take In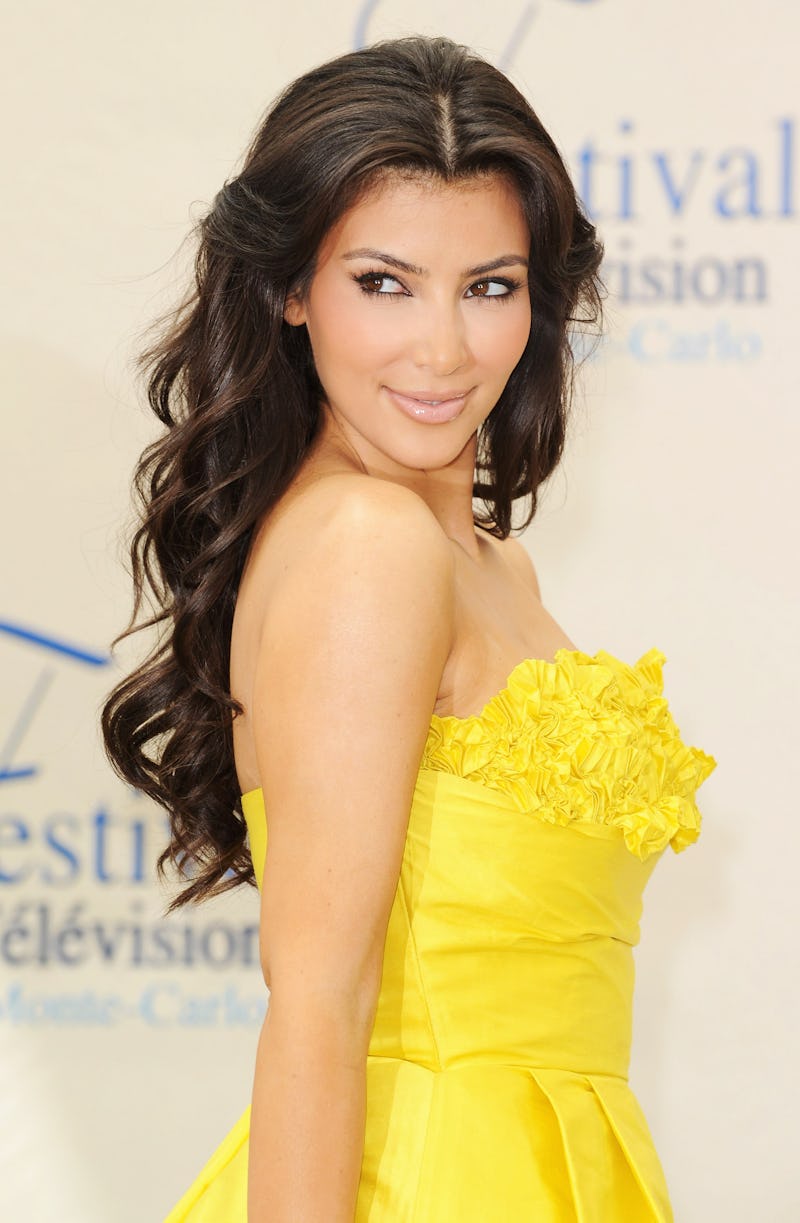 Pascal Le Segretain/Getty Images Entertainment/Getty Images
A lot can happen in eight years — and here's proof. Back in 2009, Kim Kardashian professed her love for Taylor Swift in an interview with Entertainment Tonight. The outlet tweeted the video Wednesday and it's definitely a "blast from the past," as the tweet was captioned. After being asked what the "number one song on [her] iPod" was, the now 36-year-old answered, "Taylor Swift, 'Love Story'."
The Keeping Up With the Kardashians star added, "I love Taylor Swift. I'm the biggest Taylor Swift fan. I'm watching her on Twitter. I just signed up for Twitter and I'm watching you, Taylor!" She then corrected herself and said, "Following." Clearly, Kardashian didn't have Twitter down at that point.
The Selfish author's proclamation is almost awkward to watch. So much has transpired between the two since 2009 (the same year Kanye West interrupted Swift on stage at MTV's VMAs). After Kardashian and West started dating in 2012, they've had nothing but drama with the "Look What You Made Me Do" artist. Despite Swift and West seemingly making up at the 2015 Grammys, the two musicians haven't been able to find any common ground, like when Kardashian released those infamous Snapchat videos in July 2016 of her husband and Swift discussing his song "Famous," which refers to the pop singer as a "b*tch".
Now with Swift's new single, "LWYMMD," apparently taking jabs at Kardashian and West, it doesn't look like their feud is going to die down anytime soon. But, at least there is this video of Kardashian declaring her love for Swift to take you back to simpler times.
Sometimes it's nice to forget about the drama and remember when two extremely famous individuals could actually get along without bringing snakes into the mix. Yeah, times have certainly changed since 2009.