Kim Kardashian Got Caught Stealing Drugstore Lipstick With Nicole Richie (Yes, Really)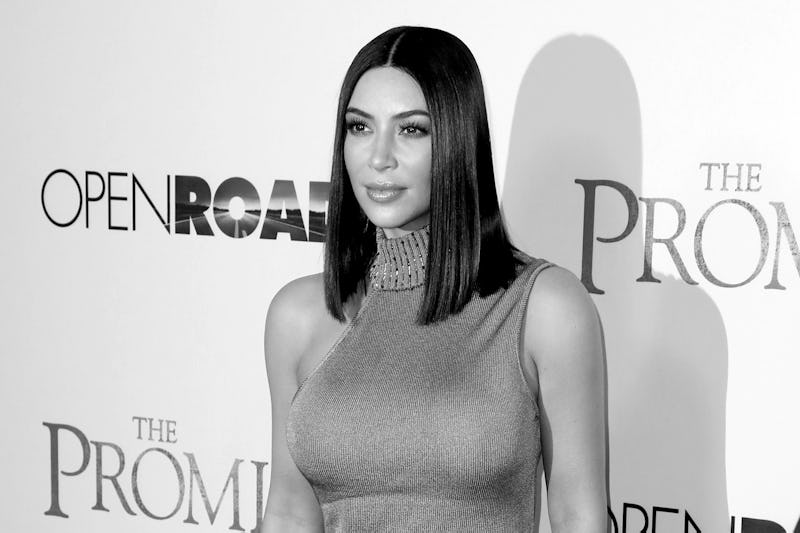 Frederick M. Brown/Getty Images Entertainment/Getty Images
Yep, you read that right: Kim Kardashian West and Nicole Richie were caught shoplifting. Not only that, but the millionaires were caught stealing a single tube of Revlon lipstick. Shocking, huh?
OK, you caught me. This tale of petty theft actually happened in the '90s before the famous pair were even teens. The ordeal is more of a carefree tale of two 11-year-olds trying to act cool than a hardened heist.
Kim K detailed the not-so-scandalous story in a post about her beauty beginnings published on her personal app. There, she also tells charming stories about first learning the makeup ropes with her older sister, Kourtney. But her sticky fingered tale is a hilarious standout, especially given the success (and net worth) of both Kim K and Riche today.
"When Nicole Richie and I were about 11, we went to a drugstore in Malibu and took lipstick. We thought we were so badass!" Kardashian wrote. "I can't remember the name of the color, but it was a brown shade from Revlon. I wasn't much of a partier growing up, so this was as rebellious as I got."
Always a one for the neutrals, huh Kim?
Somehow the fact that the duo were stealing to fit in with the whole '90s brown lipstick trend makes this humorous tale even better.
Revlon lipstick will set you back a cool $5 today. So apparently Kris wasn't dishing out some serious allowance dollars to her girls.
As a successful purveyor of luxury beauty products with her own namesake brand, it doesn't seem like Kimmy will have to go back to her shoplifting days any time soon.
Plus, if she ever needs a killer brown lippie, she can just call Kylie.