Kim Richards & Donald Trump Once Had A Dinner Date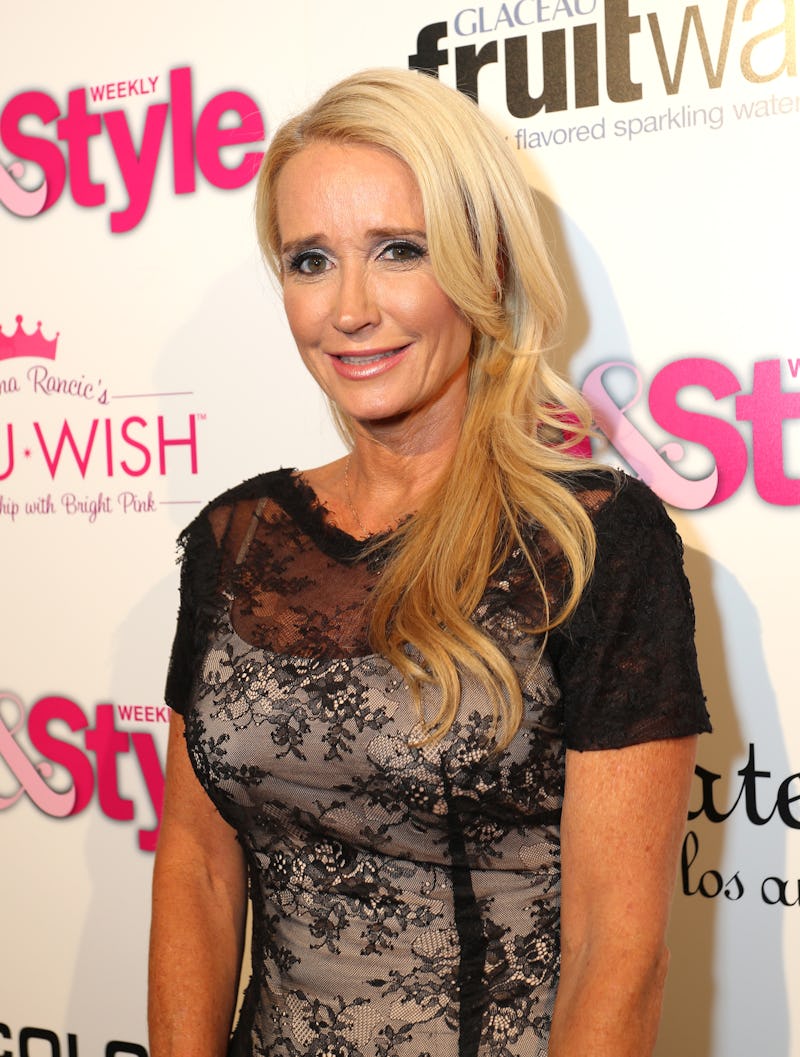 Rachel Murray/Getty Images Entertainment/Getty Images
Some of the Real Housewives stars have gone out on some interesting dates, and here's another one to add to the list. During the Real Housewives of Beverly Hills Season 7 reunion, it was revealed that Kim Richards and Donald Trump went on a date back in the day. Say what now? Can you imagine if they'd hit it off? Richards could now be the first lady, which is definitely a crazy thought.
Before getting into all of the drama and giving back Lisa Rinna's bunny, Andy Cohen asked Richards, "I heard a rumor that you once dated Donald Trump. Is that true?" After only a small hesitation, she admitted, "Yes." Cohen was shocked to hear her confirmation and exclaimed, "You did?!" Per Richards, "I had dinner with him." Bustle has reached out to Trump's camp for comment, but did not receive a response at the time of publication.
Despite Lisa Vanderpump wanting to know whether or not they had sex or if Richards has ever seen him naked (that's something I'm OK not knowing or picturing), Richards kept pretty quiet about it. Based on her reaction, it doesn't really seem like the date was a big deal or led to anything major between the two, which could very well be why she had nothing else. Or, you know, she just didn't want to disclose any further details, especially about the man who is now running the U.S. "Can we just leave it at this? I don't want to talk about the president," Richards also said.
It's really not that shocking these two going out on a date. Seeing as Trump is close with the Hilton family, Richards could have very well met him through her sister, Kathy Hilton. So a date may have been inevitable.
Who knows if Richards voted for Trump, but her niece Paris Hilton certainly did. "I've known him my entire life and he's always been incredibly supportive of me, so I'm very proud to have that on my book," the socialite told Australia's The Project last November about having a Trump quote on the back cover of her 2004 book Confessions of an Heiress. She was also asked if she'd voted for him to which she answered, "I've known him since I'm [sic] a little girl. So yes."
Who knows if Richards and Trump are close like he still appears to be with the Hiltons, but the fact that they went on a date is quite the reveal itself.