This Video Of King's Cross On Back To Hogwarts Day Will Make You Cry With Joy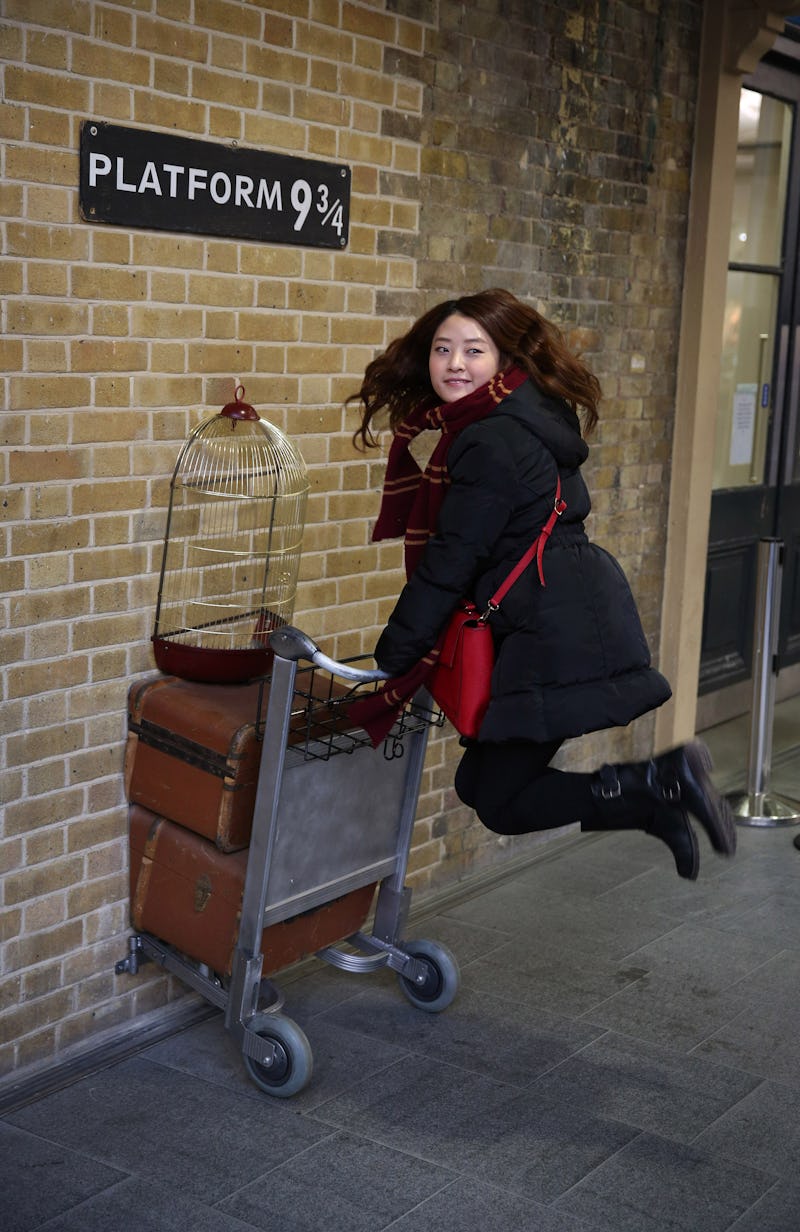 Peter Macdiarmid/Getty Images News/Getty Images
If you were on Twitter Friday morning, you probably heard a little buzz about how Sep. 1, 2017 was a Harry Potter Day of special magnificence. Potterheads gathered in London to wish another batch of Hogwarts first-years a fond farewell, but just how many people showed up at King's Cross station for Harry Potter Day? You have to see the video to believe the turnout.
But first, here's a little backstory. J.K. Rowling published seven Harry Potter books between 1997 and 2007, but the narrative within her novels takes place between 1991 and 1998. So, even though we only read about Harry's final showdown with Voldemort 10 years ago, in 2007, the actual date of that fateful battle was May 2, 1998. And 19 years later, as we learn in the Harry Potter and the Deathly Hallows epilogue, Harry, Ginny, Ron, Hermione, Draco, and Astoria show up at Platform 9 3/4 to send their children — Albus Severus Potter, Rose Granger-Weasley, and Scorpius Malfoy — off to Hogwarts for the first time.
That day was Sep. 1, 2017, A.K.A. Friday to us Muggles. And boy, oh boy, did people show up at Platform 9 3/4 to celebrate. The official Twitter account for BirminghamUpdates.com tweeted a video of the "[h]undreds of people [who] descended on King's Cross station to mark the day Harry Potter's son Albus leaves for Hogwarts." It's pretty inspiring to see how Harry Potter brings people together, 20 years after the books were first released.
How did you celebrate Harry Potter Day? Share your festive stories with me on Twitter!