It's Finally "19 Years Later," And Harry Potter Fans Are Freaking Out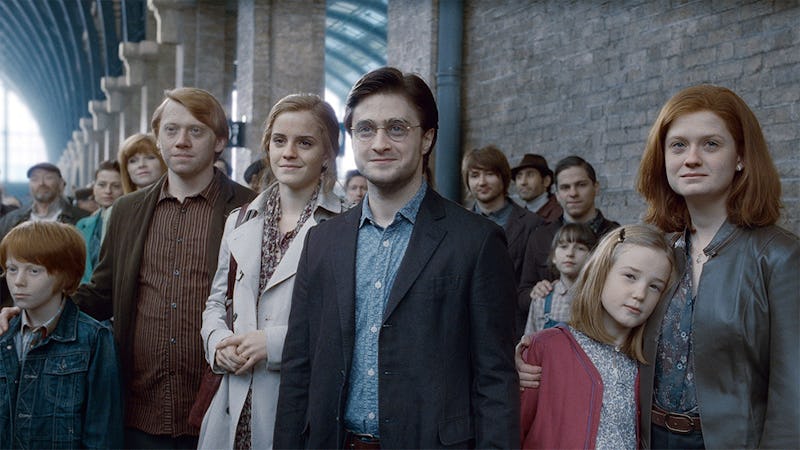 For those of us in the Northern Hemisphere, fall has finally arrived, bringing Pumpkin Spice Lattes and Harry Potter Day with it. What does "19 years later" mean, you ask? Sit down and learn a thing or two, Muggle, because it's only the most magical day of the year!
This year marked the 20th anniversary of Harry Potter and the Philosopher's Stone — that's the original, British title for Sorcerer's Stone, in case you didn't know — which first apparated onto store shelves on June 26, 1997. That's why you've seen all things Potter, from new books to Facebook spells, coming out this year.
Also, for those not in the know: The first Harry Potter book takes place in 1991, and the series chronicles Harry's fight with Voldemort until 1998, when the Dark Lord was finally defeated. So things can get hairy when we're talking about Harry Potter anniversaries, simply because any given year might have multiple milestones to celebrate.
Obviously, being the 20th anniversary of the pop-culture phenomenon that is Harry Potter makes 2017 a more auspicious year than most, but there's much more to it than just a simple book-birthday. Keep reading below to find out why this year's Harry Potter Day is oh-so special.