Kylie Jenner's New Tattoo May Look Familiar For This Reason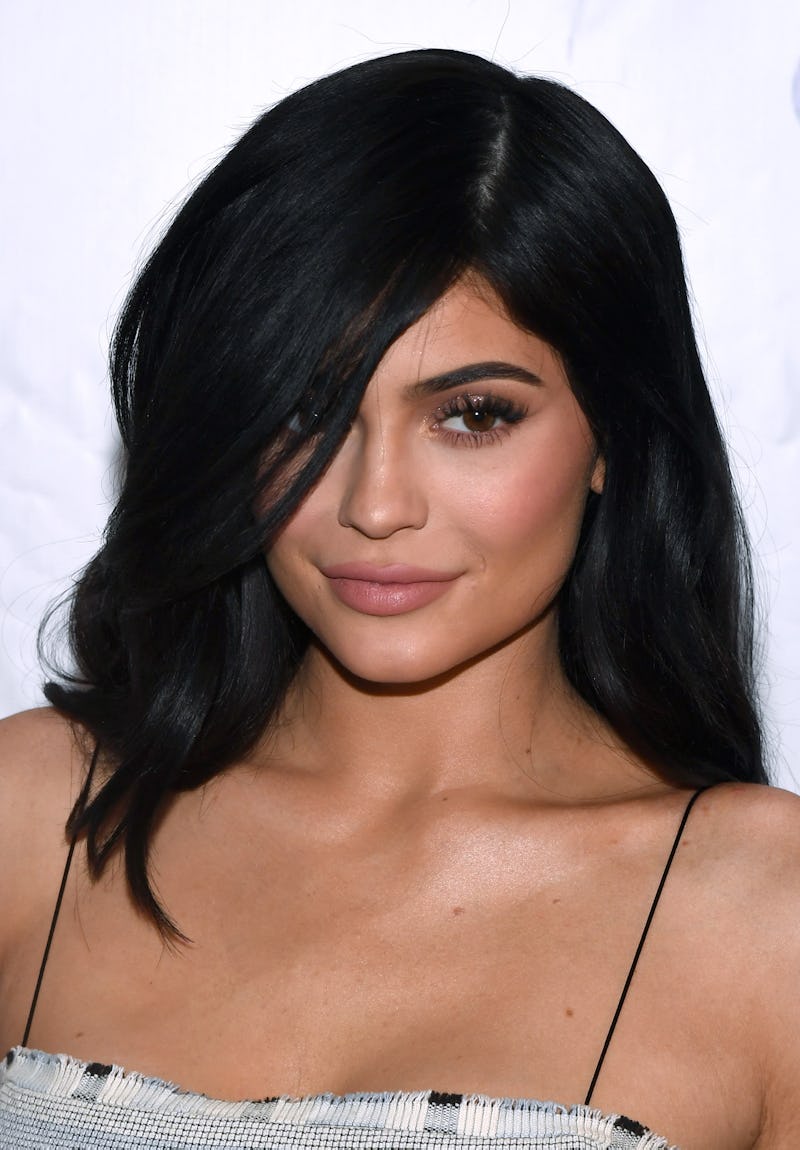 Ethan Miller/Getty Images Entertainment/Getty Images
Despite seeing Kylie Jenner's former beau on the recent season of Keeping Up With the Kardashians, it's officially time to say goodbye to Tyga — at least when it comes to his role in Jenner's life. Kylie Jenner's Tyga tattoo has been covered, and while it's a sign that things are officially done with the on-and-off again couple, the cover-up is a clever homage to her hometown that fits right in with her other ink.
Jenner's Tyga tattoo was a small, lower case "t" on her ankle, and while it was dainty and adorable, it's gone for good. According to Seventeen, the tattoo has been covered by a talented artist who converted the "t" to a small, cursive "la," a seeming homage to her hometown of Los Angeles.
While Jenner covering up her famed "t" tattoo may seem like a big deal, the newly minted, small ink is actually consistent with her other tattoos. Fans may know the previous meaning of the "t" that was on her ankle, but the new "la" tattoo joins a larger collection of delicate symbols that she's already rocking. From the red signature of her grandmother Mary Jo to the tiny heart on the back of her arm, Jenner's ink has always been small in size, and switching the "t" to "la" keeps all of her tattoos small and personal.
While having to cover an old tattoo is never fun, the good news is that the tattoo is completely consistent with all her others and turned out better than anyone could have expected.
What other delicate tattoos is Jenner's new "la" ink joining?
Red Heart
The heart was the first tattoo fans ever saw on Jenner.
Sanity
Jenner has the word in phonetic spelling on her hip.
Mary Jo
This sweet tattoo of her grandmother's name may be the most sentimental.
Matching M
Jenner has matching "M" tattoos with best friend Jordyn Woods.
Clearly, Jenner's newly minted "la" tattoo is in good company, cover-up or not.