Kylie Jenner Just Gave Fans An Adorable Update About How Baby Stormi Is Doing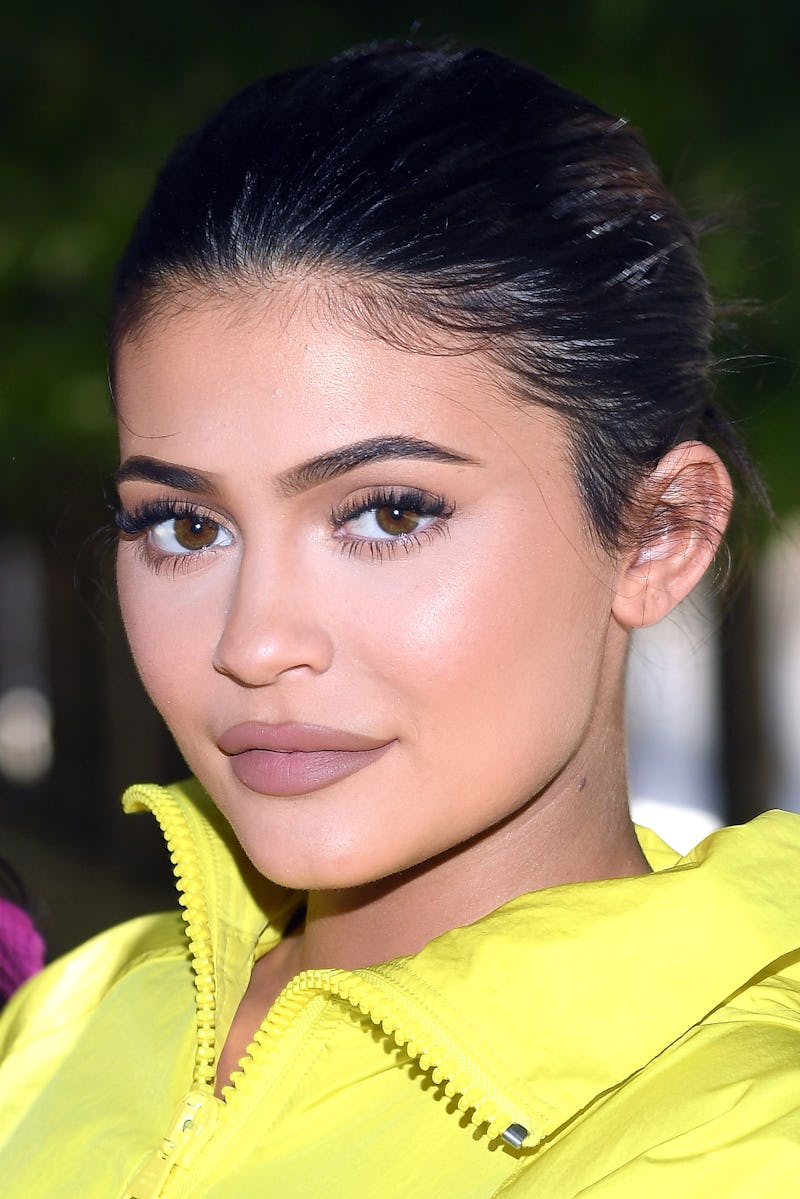 Pascal Le Segretain/Getty Images Entertainment/Getty Images
Early on July 6, Kylie Jenner decided to open up to her fans during a fun, impromptu Twitter Q&A session. During it, Jenner gave a Stormi update that can only be described as simply the "cutest."
When one fan asked the lip kit mogul how her daughter, Stormi Webster, was doing, Jenner revealed a new fact about the newborn. She wrote that her daughter is "changing almost every week now it seems like. she has the cutest personality :)." Fans have already seen Stormi's cute personality on display via her mother's social media posts. In April, the Life of Kylie star posted a video that showed her daughter giggling in her sleep, per Elle. In other words, it was the cutest thing in the world. So, you can totally see where Jenner is coming from with this latest update about Stormi's personality.
Stormi wasn't the only topic that the reality star took time to discuss during the Q&A. She also revealed a couple of her favorite movie and TV choices at the moment. She told her fans that she was all about Ready Player One, calling the film "ammmmmazing." Jenner also revealed that Handmaid's Tale is the show that she considers her go-to "show to binge watch." It's a very interesting choice for a marathon (I'm more apt to marathon something like The Office, personally), but it seems like she's really into the Hulu drama now, as she's even tweeted about it in the past.
It's always fun when Jenner takes some time to chat with her fans. And it's especially so adorable to see the proud mom give this latest Stormi update, considering that she's gone a more private route with her daughter recently.
In early June, Jenner made waves when she deleted almost all her photos of Stormi from her Instagram account. While some are still up, she notably removed those that featured her baby's face in them. It was a pretty shocking decision, but one that made total sense after the reality star clarified things.
On June 10, she posted a photo of herself with her daughter, although her child's face was cut out of the snap. One fan questioned this and said, "she cut her baby out." Jenner replied simply with, "Yeah I cut my baby out. I'm not sharing photos of my girl right now." It's apparent from her statement that she just wants to be a little more private (much like she was during her pregnancy) when it comes to sharing things about her little one on social media.
But it seems like she's changing tack just a little bit when it comes to sharing about her daughter, and not just with this latest Twitter update. As E! News noted, Jenner shared a couple of photos of Stormi on Snapchat a couple of weeks after her no-photos stance. However, the snaps that she shared still did not feature her daughter's face in them.
Previously, Jenner was all about sharing photos of her girl and opening up about her on Twitter. In March, during another fan Q&A, the Keeping Up With the Kardashians star answered a few questions about her little one. She revealed that, as of that point, Stormi hadn't laughed yet but that "she smiles A LOT," and she added a heart-eyes emoji for good measure. She also said that Stormi is already besties with her cousin Chicago West, Kim Kardashian's daughter. Fans are probably so eager to see those cute photos of all of the newborn cousins already.
While Jenner doesn't often share about Stormi lately (which is totally her prerogative), it's always a super adorable and enjoyable update when she does.