Kylie Jenner's Met Gala Dress Was A New Look For Her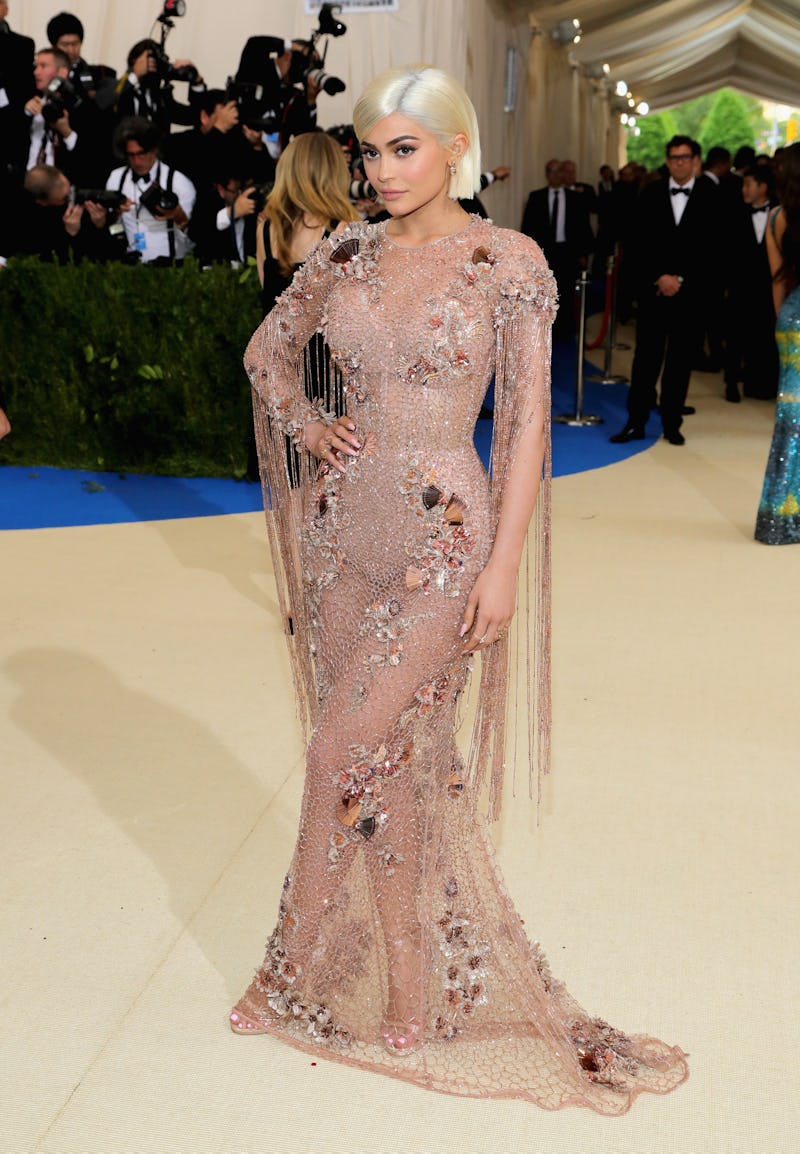 Neilson Barnard/Getty Images Entertainment/Getty Images
Of all the Kardashian/Jenner sisters, the "fashion" title definitely goes to Kendall. The model has clearly locked down the market with her lengthy runway roster and myriad ad campaigns. And yet, Kylie Jenner's 2017 Met Gala look may prove she is coming from behind, with laser eyes zeroing in on Kendall's fashion thrown.
OK, maybe nothing that dramatic. But there's no denying the youngest member of the famous family is definitely stepping it up in the style department. Jenner is known for her lip kits, her Insta pics, and her amazing hair. But I think she's officially fashionable now, too.
We saw her style taking shape at her Met Gala debut last year. For the 2016 "Manus x Machina" theme, Jenner wore a pretty silver gown with sleek cutouts and diamond encrusted shoulders, Lorraine Schwartz jewels, and a chic bob. This year, however, the beauty mogul took things to the next level.
Jenner stepped out on Monday night's red carpet in a pink Versace dress. Its beautiful netting was covered in metal flowers, shells, and gorgeous swinging fringe. In contrast to her black bob from last year, Jenner also wore a platinum blonde wig. (And those eyebrows. Omg.)
If that's not putting her on the fashion map, I don't know what is.
This was a totally new look for Jenner, who usually goes with dresses that are a little more sleek and modern.
It's also not what most people would expect for an avante garde theme. But that kind of makes her look even cooler.
She paired the dress with a blue bag, which popped against the pale pink.
Officially on the fashion map? I think so.