Kylie Jenner Wore Her Most Subtle Look Yet On The Cover Of 'Forbes'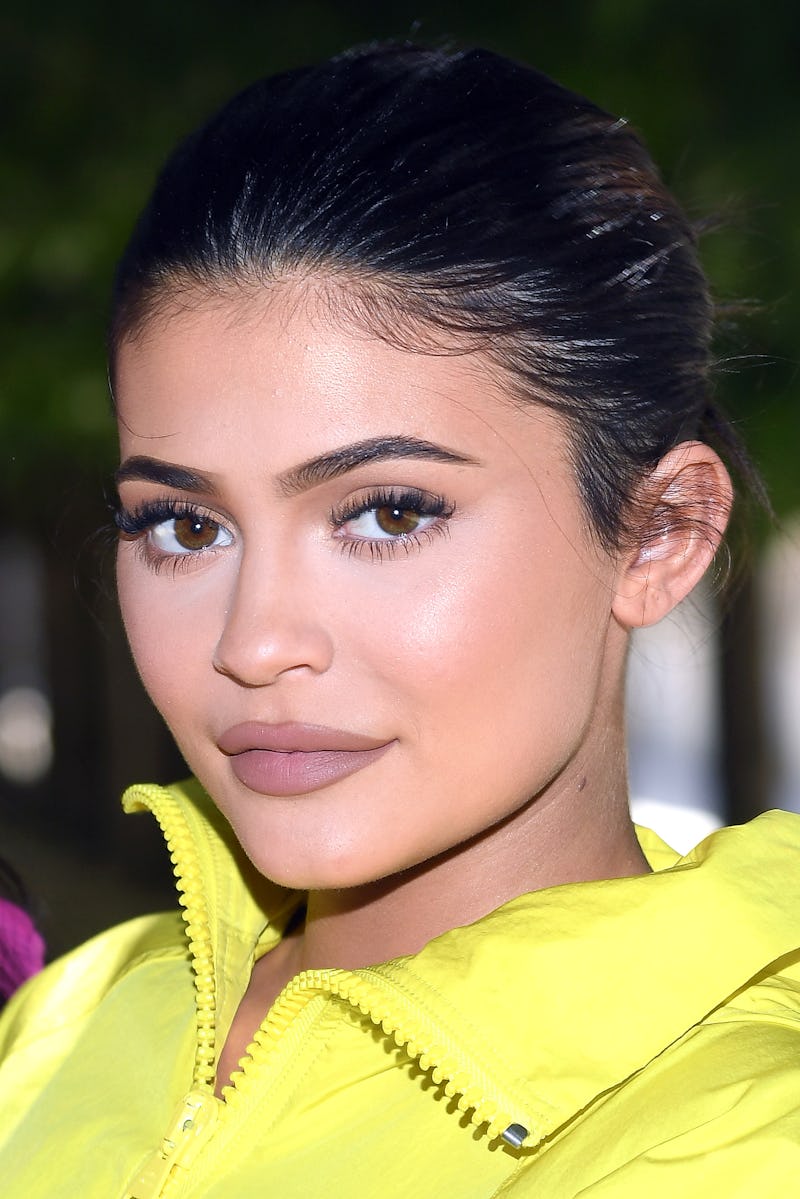 Pascal Le Segretain/Getty Images Entertainment/Getty Images
Whether you live for all things Kar-Jenners or you can't stand the very mention of their names, the Keeping Up with the Kardashians stars are some boss babes. Perhaps, no member of the family is more deserving of that title than the owner and face of Kylie Cosmetics. Kylie Jenner's Forbes cover just flooded the internet and it's proof that she may be the baby sister of the family, but girlfriend is the million dollar baby.
Say what you want about Stormi's mother, but the reality star is the champion of all beauty queens. With one of the most enviable beauty routines, many fans swear by her makeup hacks. Every time she launches new Kylie Cosmetics products, the internet nearly breaks down. And did we mention Jenner can pull off any hair color? Yep, the reality star turned beauty mogul is all that and a bag of chips in a world where smokey eyes reign supreme and highlighting to the moon and back is the law of the land.
Now headlining Forbes as a near billion dollar babe, King Kylie is proving she's not the average mogul to star on the magazine's coveted cover. She's a business woman who is about as glam as they come.
Staring down the camera with impeccably shaped and filled brows, a contour sharp enough to cut a steak and a must-have nude lip, Jenner shows exactly why her cosmetics company is raking in dough by the boatload. The cover photo is not the typical glammed up to the max Kylie Jenner that's usually flooding Instagram (cue her recent photo reveal of the Kylie Cosmetics summer '18 collection for a drastic comparison), but rather something much better. Girlfriend barely has on eyeshadow and doesn't even look to be wearing highlighter, for crying out loud. It's Jenner in a whole new, much more low key light that screams sitting-at-the-head-of-the-boardroom-table glam. Get a load of the full photoshoot, here.
Jenner didn't just trade in her usual shimmering lids and blinding glow for her entrepreneurial look. The girl who has a "showing skin is in" approach to fashion even toned her wardrobe down. Rather than rock a curve-hugging number that could drop jaws, Jenner donned a chic power suit and a classy pair of Louboutins. Again, it wasn't the Jenner social media is used to seeing, but it was an ensemble so fit for a girl boss.
Speaking of girl bosses, it's worth mentioning the accolades that landed Jenner her sophisticated Forbes cover in the first place. As reported by the magazine, Jenner has created quite the cosmetics empire with her company earning nearly $800 million (with Jenner owning 100% of her brand). Combine that with her endorsements from Puma and PacSun and millions in after-tax dividends from her company, and the social media sensation is worth roughly a whopping $900 million.
That means that by next year, Jenner could easily become a young billionaire. She's already the youngest person on Forbes' fourth annual ranking of America's Richest Self-Made Women, given that she'll only be 21-years-old this coming August. Weigh that against Forbes' report that Mark Zuckerberg is currently the youngest self-made billionaire, gaining the title at age 23, and Jenner may become the youngest male or female to take the crown. It's really a lot to digest when you consider the fact that Kylie Cosmetics is only a three-year-old brand.
So, again, whether you like it or not, the Kar-Jenners are winning. "I'm so blessed to do what I love everyday," wrote Jenner in an Instagram post showcasing her Forbes cover. "I couldn't have dreamt this up!," she added, followed by a "kyliecosmetics" hashtag.
As long as the baby Jenner continues doing what makes her happy, it looks like her bank account will be bursting with billions in no time.