Kylie Jenner Celebrated Stormi Turning 8 Months Old With The Sweetest Photo Series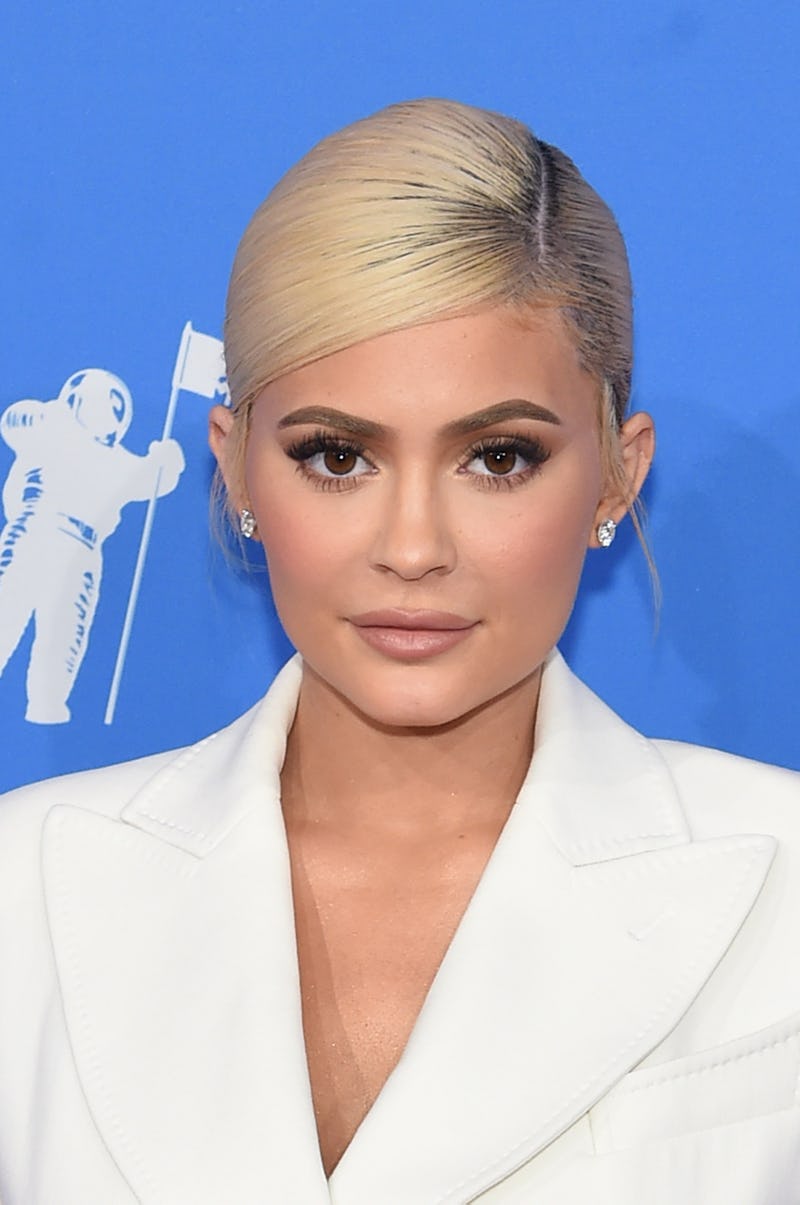 Jamie McCarthy/Getty Images Entertainment/Getty Images
Kylie Jenner's daughter Stormi Webster just celebrated a big milestone at the beginning of October. And, thankfully, the reality star chose to highlight the moment on social media for all of her fans to see. In an Instagram post, Kylie Jenner celebrated Stormi turning 8 months old with some of the cutest photos you'll see all day.
On Oct. 7, Jenner posted a series of photos on Instagram in honor of her little one. In the snaps, the mother and daughter duo could be seen sharing a few snuggles. Additionally, the pics featured some super cute signage marking Stormi's 8 month milestone, something the tot was thrilled to hold up as she posed with her mom. The Life of Kylie star had the sweetest caption for her post, in which she wrote:
"my little princess hit 8 months last week and i couldn't be more happy and sad all at the same time."
As you might recall, Jenner previously revealed that she welcomed her daughter into the world on Feb. 1, which means that Stormi's milestone came on Oct. 1. It's so cute to see the reality star celebrating these sweet moments in her child's life. As always, it's also so fun to see photos of Jenner and Stormi together, since they're the epitome of adorable.
Seeing as though Jenner is a social media queen, it's no surprise that the Keeping Up With the Kardashians star has posted the absolute cutest photos in the world of her little fam on Instagram. On Oct. 3, she posted a selfie of herself and Stormi during one of the pair's trips to the beach. The picturesque location provided the perfect backdrop for one of the pair's mini photoshoots. In her caption for the post, she wrote, "you are my happy place." Is there anything cuter?
Stormi's also be spotted in her fair share of snaps with her "triplet" cousins Chicago West and True Thompson. Stormi and Chicago even had a little slumber party on Sept. 11, as the lip kit mogul related on Instagram.
On Sept. 14, Stormi and Chicago, along with True, posed alongside each other in a post adorably captioned by Kim Kardashian as "The Triplets" (seeing as though they're so close together in age). In other words, the next generation of KarJenners are already social media stars.
Since Jenner seems to be enjoying motherhood, as all of her lovely snaps would suggest, could there be another little Kylie on the way anytime soon? In a low-key Snapchat Q&A with her BFF Jordyn Woods on Oct. 6, the reality star did address the possibility of having more kids in the future. According to E! News, Jenner said, "Am I going to have another baby? I want another baby but, 'When?' is the question and I'm definitely not ready right this second." She continued to say, "And I don't know when I will be, but yeah, when I do, I would love to share more of that with you guys."
It definitely sounds like Jenner is open about sharing updates with her fans on her lovely family, which is great to hear. Since that sounds as though it's the case, it's likely that fans can expect many more equally sweet Stormi updates in the future.