Another Royal Wedding Is On The Way & It Could Be Pretty Awks For Pippa Middleton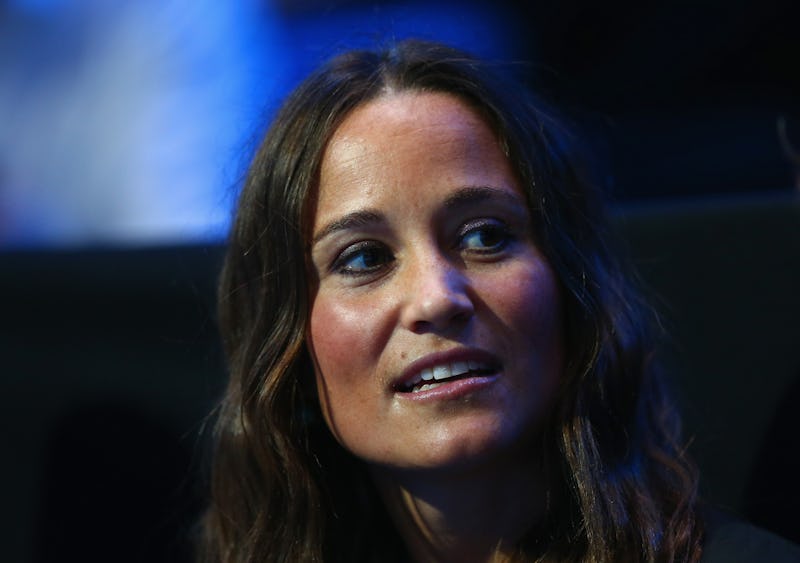 Clive Brunskill/Getty Images Sport/Getty Images
I'm really struggling to keep up with the royal family. Just when I had the date of Princess Eugenie's wedding locked down, Buckingham Palace decide to announce yet another engagement. The next royal wedding will take place some time next year and is between two people who have a rather weird connection. So, first things first, Lady Gabriella Windsor is marring Thomas Kingston. She is the daughter of the Queen's cousin, Prince Michael of Kent. He works in finance. Sounds simple. There's just one catch: Kingston has relationship history with a woman also closely connected to the royal family.
The Daily Mail reports that in 2011, Kingston dated Pippa Middleton. If you've been living under a rock for the past few years, Middleton is the sister of Kate Middleton. Also known as the Duchess of Cambridge. It's unclear exactly how long the pair's relationship lasted for (although it's thought to have been less than a year) but the two are clearly still on good terms as Kingston was invited to Middleton's wedding in 2017.
He has been dating Gabriella for three years and proposed to the 37-year-old in August on the Isle of Sark. According to a statement from the palace, the wedding will take place in spring 2019 so at least we'll get a bit of royal wedding breathing space after Eugenie's big day in October.
I have desperately tried to work out what you would call this new royal couple's connection is exactly but all I can determine is that Gabriella is the second cousin twice removed of Prince William and his wife's sister Pippa is her husband-to-be's ex. To be honest, I'm not even sure that's 100 percent correct. Either way, there's a connection.
Gabriella — who is affectionately known as Ella — was recently the subject of a tell-all article published by Vanity Fair. Her former boyfriend of three years, journalist Aatish Taseer, penned the piece which described what it's really like to date a royal.
In it, he claimed how the couple (who split in 2006) "swam naked in the Queen's pool at Buckingham Palace." He also claimed that Kensington Palace was "wildly depressing" until the Duke and Duchess of Cambridge came to "liven up the place." At the time, the Daily Mail reported that Buckingham Palace declined to comment on the report.
Gabriella's mum has also been the subject of controversy in recent months. In late 2017, Princess Michael of Kent was accused of wearing a racist brooch to meet Meghan Markle for the very first time. Arriving for Christmas lunch at Buckingham Palace, the royal chose a blackamoor brooch which is thought to pay tribute to the "exotic Africans" who inspired the designs.
As the brooches are now seen as racist, there's never a good time to wear them — especially when about to meet a new member of the family who is biracial. TMZ later reported that the princess was "very sorry and distressed" at the furore she had caused with a source saying the brooch would never see the light of day again.
According to People, Gabriella is 51st in line to the throne. She currently works as a senior director at Branding Latin America and is also a writer. She wasn't invited to Prince Harry and Meghan Markle's wedding earlier this year but did make an appearance at William and Kate's in 2011. Both brothers and their families are likely to receive an invitation to her 2019 wedding.
Taking into account Gabriella's position in the royal family, it's unlikely that her wedding day will be as much of a story as Eugenie's, who will marry Jack Brooksbank on October 12 in Windsor Castle. Claims that the wedding will not be televised have been made with the BBC telling Cosmopolitan: "There will be news coverage of the wedding across our services."
Until then, I'll be waiting patiently for the next royal engagement announcement.