Target Has All Of Your Halloween Makeup Needs — Even If It's Down To The Wire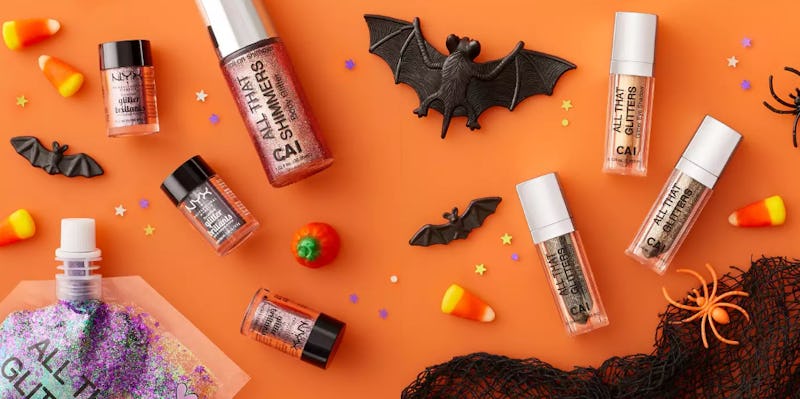 Target
Halloween is just a few mere days away, which means that if you don't have all the components to your costume yet, then it's time to start scrambling. Luckily, Target Halloween makeup is well stocked and ready to go, giving you a one-stop shop to gather all the tools you will need to perfect your costume. Whether you're looking to create a glamorous look for a house party, or want to buy new palettes and colorful liquid eyeliners to draw on your face with, all the transformative tools are there.
But not all makeup is created equal. Halloween is one of those free-pass nights where you can get as experimental or creative with your makeup as you want, with zero of the judgement or side-eye looks that usually comes with that. From metallic lipstick, to mega-watt highlighted cheekbones, to rainbow hued eyelids, you can pretty much let your freak flag fly this one night. So in an effort to help you locate the sparkliest, most colorful items on sale at the big box store, ahead are all the makeup items at Target that would be perfect for Halloween night. Start stocking up!
Highly Pigmented Eyeshadow Palette
Gilded Eyelids
Playful Cream Eyeshadows
Prismatic Lipsticks
Dark Metallic Liquid Lipsticks
Glitter Eyeshadow Palettes
Bright Highlighter
Glitter Packed Lip Gloss
Metallic Liquid Eyeliner
Metallic Cream Lipstick
Colorful Liquid Lipstick
Target has all of your makeup needs covered. Now all you have to do is get to the checkout without buying up the other half of the store. Good luck, friends.