Lauren Graham Is Returning To TV Screens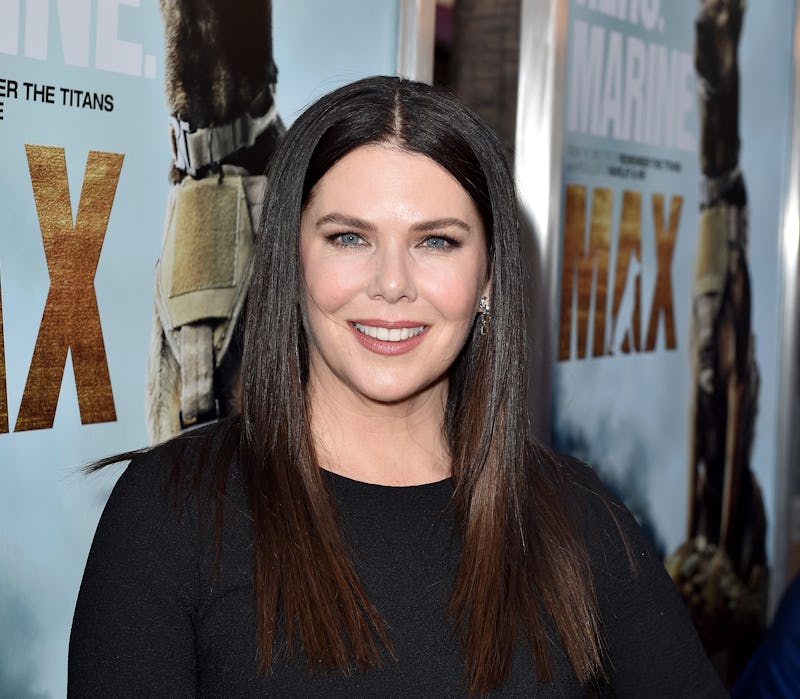 Kevin Winter/Getty Images Entertainment/Getty Images
Gilmore Girls and Parenthood fans, hold onto your hats. Your television fave Lauren Graham is heading back to primetime, and in a role that we know all too well. Graham is starring as Linda Plugh in FOX's new family comedy Linda From HR, set to air this fall. According to The Hollywood Reporter, the show will follow the human resources employee's mundane-turned-crazy life following a really bad decision. I'm going to take a shot in the dark here, and guess that the said "bad decision" violates Linda's human resources code of ethics, and if anyone found out about it, her whole life would go up in flames — hence, the makings of a brilliant television comedy.
Haven't we all had interactions with a "Linda" or "Kathy" in human resources departments? Trying to imagine what their lives are like outside of the office setting is almost impossible. (Like, we know they don't sleep at the office... or do they?) Linda From HR is finally going to us a front seat view into the lives of the people who keep our corporate ships moving, and I can't wait to soak it all in.
It's also being reported that the pilot getting picked up was totally contingent on Graham signing onto the show, proving that the role was made for her. And as we know, casting can pretty much make or break a production. Can you imagine if they would've hired Arnold Schwarzenegger to play Lando Calrissian in the new Star Wars flick? Of course not. That's why Donald Glover scored the role — previously made famous by Billy Dee Williams — and not the Austrian cyborg assassin.
From Lorelai Gilmore to Sarah Braverman, and everything else in between, it's evident that Graham's comedic timing is perfect — and that's something needed for a role like this. Thanks to THR, we know that the actor was offered quite a few comedic leads this pilot season, and that's no coincidence. She's definitely the woman for the job.
Needless to say, Linda From HR is bound to be TV gold. We can never have too many workplace comedies. They do an awesome job at highlighting just how trivial a lot of corporate stressors really are.