Leighton Meester Is Totally Embracing Motherhood, Right Along With Her Acting Career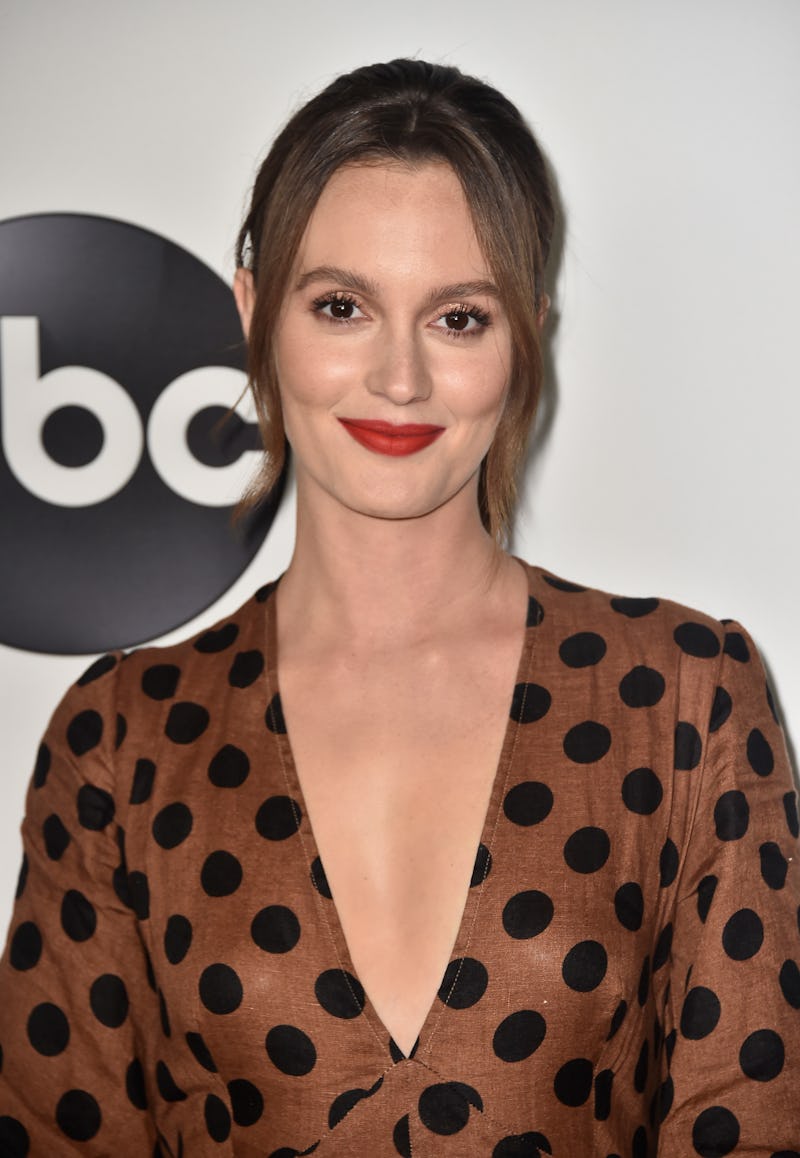 Frazer Harrison/Getty Images Entertainment/Getty Images
Balancing work and parenthood can sometimes be a struggle for many mothers and fathers, but Leighton Meester embraces being a working mom by looking at the positive factors that come with it. While chatting with Entertainment Tonight on Tuesday, the former Gossip Girl star opened up about what it's like doing what she loves, all while parenting her 3-year-old daughter, Arlo. For her, and as hard as it might be for other actors, she'd rather step away to act for long periods of time rather than having a 9-to-5 job.
Meester explained,
"I also think the nice thing about being an actor [is] you can work a lot, and when work is work, it's, like, super intense and long hours and you might not see your family for a long period. But then I'll have, like, months off at a time, so I can really be home and spend time [with Arlo]. I prefer it that way."
This may be difficult for other parents to understand, but the Single Parents star has been acting for so long, the schedule and other elements that come with the lifestyle are Meester's norm. Plus, she's found a way to make her life work as an actor and a mom, which is all that matters.
Like she told ET about her life with her husband, Adam Brody, "I think we're a pretty modern couple. I think we sort of toggle back and forth... we both work, but also being actors, I think we understand each other, what we're both going through."
Meester and Brody married in 2014 and became parents to Arlo in 2015. Along the way, they've found a balance that works for them. As hard as some might think it would be to have an acting career and to be a mom, Meester handles it like the professional she is. And, yes, she even has plenty of time to watch TV with her daughter.
She dished to ET about Arlo, "She's really into Edward Scissorhands. It's actually not, like, really violent or anything. It's, like, very sweet and nice." Meester continued about her daughter's TV-watching habits, "We were like, 'I don't want to watch these cartoons anymore. I need to watch, like, a better movie.' Because they watch stuff on repeat. So it's cute."
For those who follow the actors who brought Blair Waldorf and Seth Cohen to life, then you know it's rare for either of them to discuss their personal lives. Meester and Brody are extremely private, so it's eye-opening to hear how the 32-year-old feels about being a mom and having a career. Her words may also make other parents feel better if they struggle with a busy work schedule, especially mothers. For a long time women have been made to feel guilty for working and being a mother, but Meester shows why that shouldn't be the case whatsoever.
The fact that she embraces motherhood right along with her acting career should be applauded. Parenting is different for everyone, so if an actor's life works for Meester and helps her be an even more amazing mother, well, that's all that really matters.