Lindasy Lohan's Reported New Reality Show Sounds Like It Could Have So Much Drama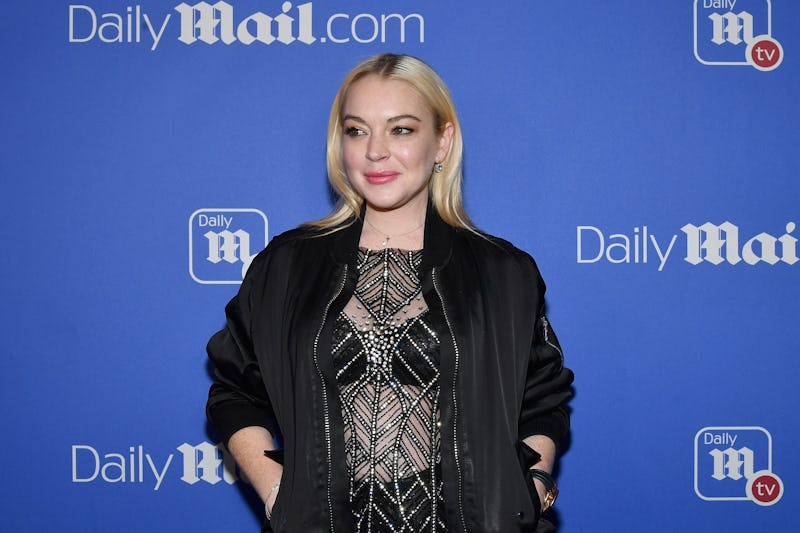 Slaven Vlasic/Getty Images Entertainment/Getty Images
It's been a few years since fans have seen her on television, but Lindsay Lohan is reportedly filming a reality show in Greece. According to The Hollywood Reporter, the show will premiere on MTV, but details about the series are limited. Lohan has revealed the setting, which is on the Greek island of Mykonos, and most filming will take place at her recently opened Lohan Beach House. In June, Lohan unveiled the beach club, which includes a restaurant, bar, and a stretch of private beach with canopies and lounge chairs. The reality-series will reportedly follow Lohan and the staff maintaining the beach club, as well as offer a behind-the-scenes look at what it to takes to manage the destination. Further details about what the show will include have yet to be released, but beach-side drama will likely be a big draw for viewers.
There's little else known about Lohan's reality series, other than the network it will premiere on. MTV has yet to comment, and the title and release date haven't been announced. However, according to THR, reality-television veterans Bunim/Murray will produce the show. The production company has created content for MTV in the past, and is behind some major reality titles including Keeping Up with the Kardashians and Project Runway. Bunim/Murray are also familiar with the Lohan family, and in 2008, produced their last reality series Living Lohan, for E!. The short-lived series followed the star's mother, Dina Lohan, as she tried to launch the career of her youngest daughter, Ali.
Lohan was a child-star, and her break-out role was in the Disney classic The Parent Trap. She went on to star in a variety of teen comedies throughout the early 2000s, including Freaky Friday, Mean Girls, and Herbie: Fully Loaded. Unfortunately, after nearly a decade of acting success, she started to have difficulties in her personal life. Her struggle with substance abuse was made public, and these issues began to eclipse her acting career.
In recent years, Lohan's health seems to have improved, but she's mostly shied away from the spotlight. She kept a low-profile by living abroad, spending time in New York and London before moving to Dubai for several years. In an interview with W Magazine in February, she discussed the decision to move. "I felt so relieved when I moved everything over from London to Dubai and I saw everything in one place," she told the magazine. "Now I don't have to open suitcases and live out of hotels and bags. Everything is where it should be. It's a cleansing of your head, which is what I needed, and it took me a while to do it."
In recent years, Lohan has continued to pursue acting with a few modest film and television roles. She has a minor recurring role in the British comedy series Sick Note, and is slated to star in The Shadow Within, a thriller to be released later this year. Acting is still in the picture, but she's mostly been focused on the business-side of her career. In June, the New York Times published a profile with Lohan about the new beach club. "There's a business side to my life now, but I'm not in America, so no one knows about it, which is nice for me," Lohan told the newspaper. "Because I get to actually focus on the result of things."
The interview also teased that the reality show was in the works, and described it as essentially the Mediterranean Vanderpump Rules. According to the New York Times, Lohan also reportedly plans to open another beach resort in Rhodes. It's unclear if this location will also make an appearance in the series, or if fans will get the opportunity to see her pursuing the new venture at all.
After being off the grid in the United States for a long time, it seems like Lohan has a bit of a comeback planned. Of course, for now, the details around the show remain a secret, much like the rest of Lohan's life. But that surely won't stop her fans from eagerly awaiting her new series.