Lorde & Jack Antonoff Release Another Amazing Collab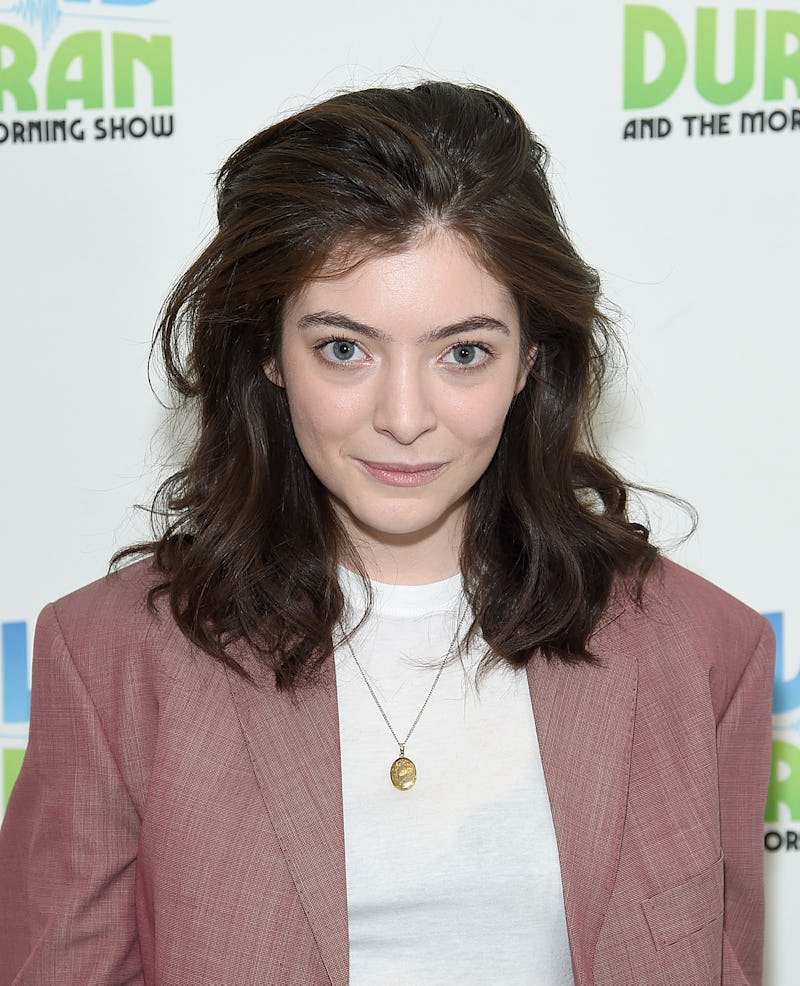 Jamie McCarthy/Getty Images Entertainment/Getty Images
Hello, are you a human person with wants and needs and an inability to wait patiently until Lorde's album Melodrama drops on Jun. 16? Same here. That's why I recommend that you listen to Lorde's collaboration with Bleachers on the new single "Don't Take The Money," because it can give you a pretty good idea for the tone of what to expect from Melodrama. I know what you're thinking. You came in here because you're a fan of Lorde, not Bleachers, but hear me out.
If you've enjoyed the two Melodrama singles released so far, "Green Light" and "Liability," you should know that Bleachers' Jack Antonoff did extensive work with Lorde on each. He's listed as a co-producer on both tracks, and even appeared with the New Zealand singer on Saturday Night Live and in the background of the "Green Light" music video.
That makes Antonoff a pretttttty influential voice in the process, as far as I'm concerned, and, according to reports, that holds true throughout the rest of Melodrama, as well. So until you have the witchy wonder's sophomore effort in your hot little hands, what's the next best thing? Why, listening to other collaborations between Lorde and Jack Antonoff, of course.
Lorde sings backup vocals on the final chorus of "Don't Take The Money," which is a bouncy track with an almost 80s, electronic vibe, and deep, introspective lyrics. With an irrepressible beat like that of "Green Light," and lyrics like "You steal the air out of my lungs, you make me feel it," that put me in mind of "Liability," the seamless collaboration that is "Don't Take The Money" is the best possible endorsement for the upcoming Melodrama. (As if you needed one.)
In addition to being a great song in its own right, "Don't Take The Money" is just more proof that these two working together are a force to be reckoned with. And it has me even closer to the edge of my seat about Melodrama's release. Lorde seems to have found someone who really gets her voice and is skilled at bringing it out, and Jack Antonoff seems to feel the same way right back. Lorde's new album is looking better every day.