The 'Love Island' Memes Just Reached A New Level Of LOL After The Latest Re-Coupling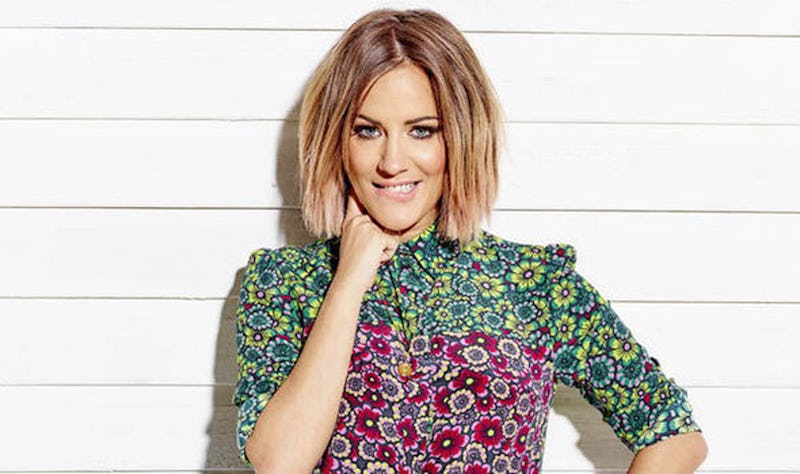 Love Island/ITV
Love Island reached new levels of drama on Monday night. No joke, actual shockwaves resonated throughout the villa — and social media — with each decision made by the islanders, creating more and more tension. The result? Sadly, a very uncomfortable living situation for the remaining contestants, but on a brighter note, also some of the funniest Love Island memes the Internet has ever seen. It's been hard not to spam my own timeline with Love Island memes, believe me.
Right, deep breath. How did the night start? With muggy Megan, of course. In a delightful turn of events and karma, the fleeting romance between Megan Barton Hanson and Wes Nelson came to an end when she decided to re-couple with newbie, Alex Miller. At the time, Wes had brutally ended his relationship with Laura Anderson (who he'd been with since the start) to be with Megan. So when Wes returned to the villa to discover that not only had Megan moved on but so had Laura with newbie Jack Fowler, his reaction was everything. This meant he became the villa's only single guy after striding in without a girl on his arm. Awkward.
Safe to say that, the uncomfortable scenes had Twitter thriving on drama. Just look at these memes:
But there was some respite in the episode. The villa's golden couple Jack Fincham and Dani Dyer had their relationship seriously tested this week when they were sent to live in two different properties, especially when she found out his ex-girlfriend Ellie Jones was living with him.
Poor Dani was filled on Jack's new living arrangement by a now infamous out-of-context video, which showed Jack's shocked reaction to Ellie's arrival. The scenes caused Dani to break down in tears, and it was all beyond uncomfortable to watch. In fact some 650 viewers complained to Ofcom about it. However, when the couple were finally reunited and found out they'd both been 100 percent faithful, it was beautiful. I mean seriously, the relief was glorious to watch. Check out the memes that followed:
This than paved the way for TV gold. Seconds later, Sam Bird waltzed back into the villa with Jack's ex Ellie after deciding to couple up with her, and Dani was not happy.
Suddenly, the nation saw Love Island's sweetheart embrace her inner Danny Dyer and the moment was priceless:
The happiness ceased to last, though. After the precious flower that is Georgia Steel decided to go with her heart and be loyal to Josh Denzel, he strutted back into the villa with new girl Kazimir Crossley. Georgia was obviously heartbroken, but (somehow) managed to keep a level head as Caroline Flack asked Josh why he decided to dump Georgia in favour for a girl he'd only just met.
When asked why he wanted to couple up with Kaz, Josh was brutal. He said: "I went into Casa Amor thinking that I wasn't going to get my head turned, I thought if I did go it would have to be someone sensational, someone who blew me away, and Kaz came and did that." Even the meant-to-be-neutral Caroline couldn't hold in her surprise at that. Sheesh.
The memes then came pouring in from viewers fiercely defending the innocent — now heartbroken — Georgia:
Even Niall and 2017 Love Islander Olivia Attwood chimed in on the Georgia situation, with Niall staying loyal to his girl and Olivia pulling that famed face at the situation:
But what about Adam Collard? Well, he was of course newly single after his ex Zara McDermott was eliminated. But after leaving the vila, she genuinely believed they could give things another go once he was on the outside. In fact, Zara posted a heartfelt message to her bae on Twitter the night she was dumped, saying she would wait for him. Awkwardly, Adam had other ideas.
Just days later, he's now coupled up with Darylle Sargeant. When he walked into the villa with her on his arm, the girls' reaction was priceless — especially Ellie Brown, who was Zara's BFF on the show. I can imagine she's going to have some stern words for Adam in tonight's instalment that totally rival these memes:
Phew. What a whirlwind of drama and memes. This has gotta be one of the first times that the dumping of FOUR islanders wasn't even taken into account — all eyes were on the heartbreak, tension, and karma of the already established couples, creating priceless memes in the process.
Love Island is on ITV2, Sunday to Friday at 9 p.m.