'Love Island's Laura Spoke Out On Her History With Bulimia In The Most Inspiring Way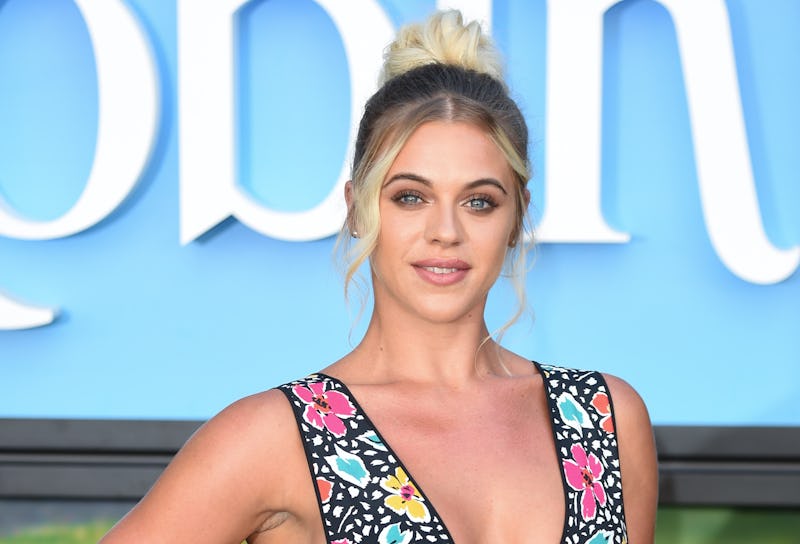 Shutterstock
It's true what they say; you never know what battle someone is fighting behind closed doors. And that applies to people on the telly. During her time in the Love Island villa, Laura Crane never once mentioned that she had previously suffered with an eating disorder. However, now that the series is over, she's bravely spoken about it for the first time; before signing up for the show, Love Island's Laura lived with bulimia for five years.
Although bulimia (a condition that sees sufferers binge eat before trying to force themselves to be sick or take laxatives to avoid putting on weight) is an eating disorder we often hear mentioned in the media, many do not seem to realise just how serious it is. In fact, families of victims have previously spoken out to raise awareness as they claim that many are not aware that it can be fatal, reports the BBC. The eating disorder is also associated with serious health problems, such as heart, kidney, bone, and bowel issues, as well as fits, swollen glands, and muscle spasms, according to the NHS.
But what causes the condition in the first place? Well, the many triggers include being "criticised for your eating habits, body shape, or weight." Given the amount of scrutiny Love Island's female cast members face when it comes to their figures, in my opinion, it was an incredibly brave decision for Laura to want to take part in the ITV2 series.
Opening up about why she agreed to go on Love Island after everything she's been through, Laura told Stab magazine: "I knew I was going to go into the show and there would be a lot of people judging and having their say about me. But I wanted to go in and prove to myself that I could take it, that I could come out stronger than when I went in. Which I feel I did."
Laura went on to admit that she knew the show would be a "massive test" due to her history of bulimia. She developed the eating disorder when she was just 16 and suffered for five years before overcoming the condition at the age of 21. When she entered the Love Island villa, she was 23, meaning Laura lived with the eating disorder just two years before she signed up for the show.
"I went in to prove to myself that I've come a long way," she continued. "Now that it's over, I wanted to tell my journey before going on the show; that I had bulimia and an eating disorder since I was 16; that being a surfer and traveling the world and modelling put all these pressures on me as a girl growing up in that industry.
"An eating disorder is a mental illness. It fucks you up in the head and it shows. You can't control things and when you feel that out of control, it becomes the only thing you have control over. So, you just hang onto it. It's hard to let go, but once you do, you get your life back."
Now that I know her backstory, I have to admit, I think Laura's journey is pretty incredible. It must have taken a lot of courage to sign that Love Island contract, not knowing how it would all play out. However, she appears to have left that villa feeling confident, with a clear desire to make others feel positive about their bodies too.
Laura added: "Don't feel embarrassed if you have big shoulders and strong thighs. You have them because they do things."
Wow, that's a mantra I can totally live by. And I have a huge amount of respect for Laura for being brave enough to talk about her experience. However, it's also made me think about the way the Love Island cast, and, well, celebrities in general, are spoken about. Some of the comments I've seen online are nothing short of disgusting. Just because someone is on the telly does not mean you or I or anyone can judge their looks, their figures, or anything else about their personal appearance.
As I mentioned earlier, being criticised for your body shape or weight can trigger bulimia. This is a disease that kills people. So, if you've ever been tempted to shade a celebrity, or anybody for that matter, about their looks, please think twice. In Laura's case, her story has a happy ending, but there are way too many people that don't.
And hey pal, if you're out there reading this and might be battling a similar fight to Laura (or know somebody who is) — there's help out there. You can talk confidentially to Beat, a charity that supports those with eating disorders, on their adult helpline, 0808 801 0677. Or, you can find out more by clicking here. Beat also has a youth helpline (0808 801 0711) and a dedicated student line (0808 801 0811).
For more information and resources, the NHS also has a pretty comprehensive guide. You can also set up an appointment with a GP. Whatever you do, please do not suffer in silence because help is available.