Lyft Has Customized Monthly Subscriptions Now & The Options Are Actually Super Convenient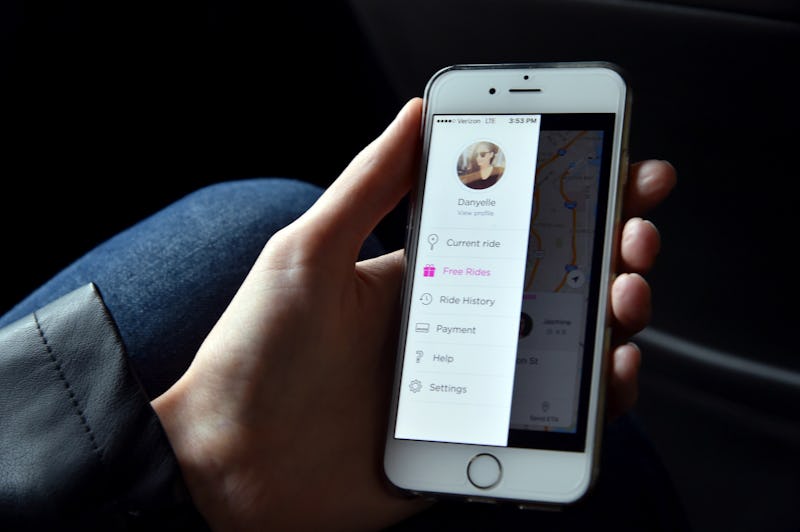 Mike Coppola/Getty Images Entertainment/Getty Images
Of all the kinds of services we have now that run on a subscription basis, I can't say that ridesharing has ever occurred to me as a possible candidate for that model — but it seems there's a market for it after all: Lyft has launched a "Personal Plan" which, for a small monthly fee, allow you to lock in a set rate for your most-traveled route. Whether that route is from your home to your workplace, from work to the gym, between your home and your partners' home, or something else entirely, the plan guarantees that you'll never have to deal with unexpected pricing spikes whenever you make that specific trip.
Lyft actually began testing a few different subscription plans via an invite-only system some months ago; the exact timeline is unclear, but according to a report from Wired published in June, some tests began as early as December of 2017. They became more widely known around March of 2018, with an expansion — and a waitlist — arriving in May.
The plan that made the news at the time was the All-Access Plan, which saw subscribers paying a monthly fee for a set number of rides, as long as those rides were all under $15. (CNET reported in March that "users who take rides that exceed the $15 limit pay the balance.") According to Engadget, some test prices for the All-Access Plan ranged from around $200 for 30 rides to $300 for the same number of rides.
But the All-Access Plan wasn't the only one available; there was also the Commute Plan — which, upon closer scrutiny, bears a lot in common with the Personal Plan. (Indeed, the Personal Plan may essentially be the Commute Plan simply under a different name.) The Lyft Help site describes the Commute Plan as "purchased for an upfront price and [grants] access to a specific promotional value for a set umber of rides"; additionally, the Help article notes that these plans "apply to rides starting and ending at your saved home/work shortcut addresses in the Lyft app" — meaning that the plans are only good between two specific addresses.
Similarly, the Personal Plan that Lyft has just announced lets you select one specific route to which to apply the plan; however, rather than paying a lump sum upfront to cover a set number of rides that follow that route, you pay a small monthly fee (it generally ranges between $1.99 and $9.99, per Refinery29) which locks in a set rate for every trip you take along that route. You'll still have to pay for each ride along your pre-selected individually as you take it — but while your subscription is active, that trip will always run the same rate, regardless as to traffic conditions, time of day, "Prime Time" surge pricing, or any other factors that would otherwise normally affect the cost of a ride. According to Engadget, you don't have to commit to the plan on a long-term basis, either; writes Jon Fingas, "You can invoke the Personal Plan only for busy months," letting it lapse for months when you don't plan to use it.
Obviously a subscription-based plan like this will only make sense for people who use Lyft to go back and forth between two very specific locations with a great deal of regularity; for those folks, though, it will likely be quite useful indeed. What's more, Lyft vice president of design Katie Dill told Refinery29 that the Personal Plan is functionally "a first step to understanding how people are using subscription"; with it, they can gather data about how Lyft riders use the service — then design further subscriptions that will fill riders' needs more specifically.
Lyft's Personal Plan is rolling out gradually; starting today, riders may receive emails or in-app notifications inviting them to sign up for the service. So, if the idea of a Lyft subscription appeals to you, be on the lookout for your invite!