This 'SVU' Birthday Reunion Is So Sweet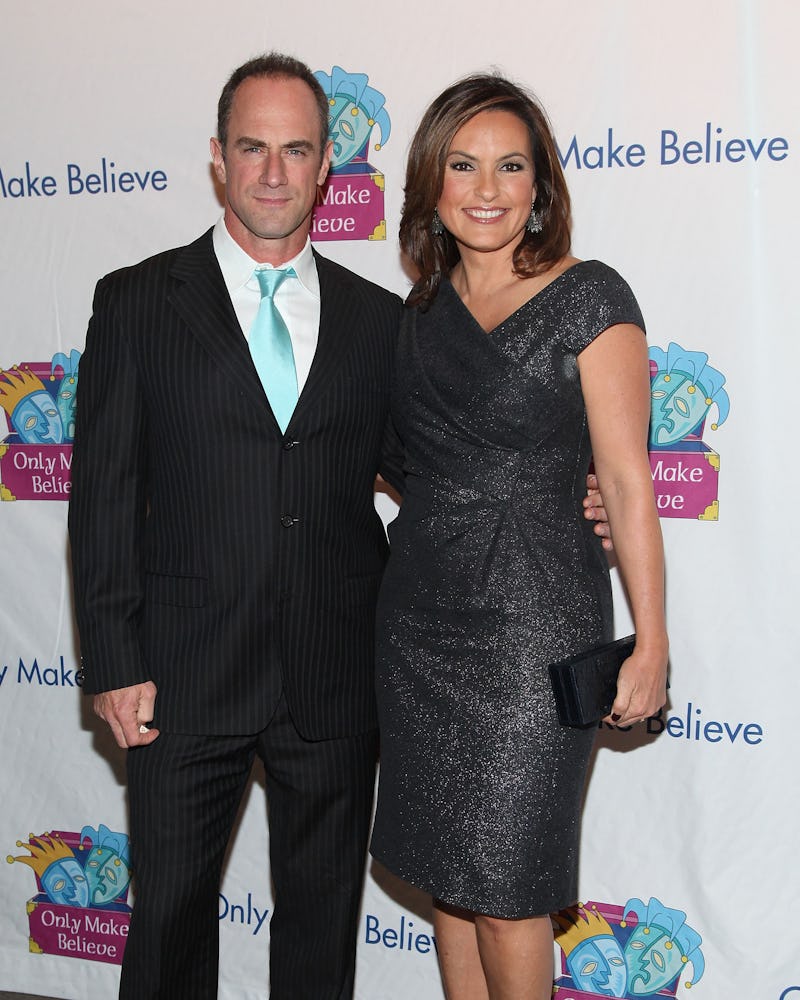 Taylor Hill/Getty Images Entertainment/Getty Images
Cuteness, thy name is Benson and Stabler. Mariska Hargitay and Christopher Meloni had a SVU reunion to celebrate Meloni turning 56, and the pair shared the most adorable photos of their evening together. If you ever shipped Benson and Stabler — didn't everybody? — prepare to swoon.
While Meloni left SVU in 2011, he and his former partner in solving crimes have remained friends. E! Online reports Hargitay is even the godmother of Meloni's 16-year-old daughter Sophia. As a result, this is far from the first time the actors have reunited, but it may go down in history as their best reunion, at least in the eyes of the fans.
Both Hargitay and Meloni shared photos of their birthday hangout online, and SVU devotees almost cannot deal with the level of cuteness on display. Not only did Hargitay share a double selfie they took where Meloni is being a total goofball, but then the actors took to their respective Twitter accounts to share photos of them kissing each other's cheeks. Each one of these pics is further proof that while SVU handles some seriously dark storylines each week, the show's stars know how to make their fun.
While Stabler and Benson are no longer sharing the small screen together, it's good to know these two are still out there in the real world being total friend goals for life.
Hargitay captioned the photo simply, "Happy Birthday @chris_meloni PFL." Now, I cannot be sure, but everyone is OK with accepting "PFL" means partners for life, right? Because they totally are.
Believe it or not, things only get cuter from there.
Look at those faces. Hargitay is literally giggling into Meloni's cheek. This is what magic looks like. Or, maybe, it looks like this:
It's official; these two are going to have to start reuniting even more often. The world needs this kind of pure happiness right now. And short of that, Meloni at least needs to make a return appearance on SVU because he's been away from his partner for way too long.
In the meantime, Stabler and Benson fans can rest assured Meloni and Hargitay still have each other's backs, especially when it comes to birthday fun.