Sorry Fangirls, Disney Is Pulling Marvel & Star Wars From Netflix Too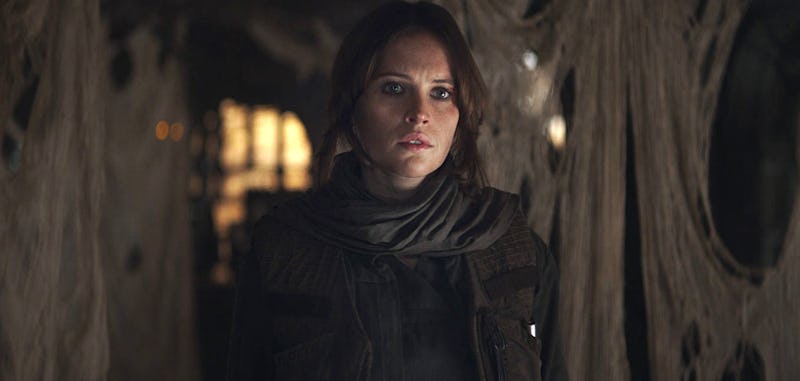 Walt Disney Studios Motion Pictures
Just as you thought you had come to grips with the fact that Disney will be pulling its movie collection from Netflix, the company hit the public with another announcement regarding its distribution deal with the streaming service. Come 2019, Star Wars and Marvel films won't be available on Netflix just like other Disney-owned movies. Disney had previously left the fate of its Lucasfilm and Marvel Entertainment movies on Netflix up in the air, but Disney's CEO Bob Iger confirmed the loss on Sept. 7, according to Variety. So while you have over a year to prepare, the Force is officially leaving Netflix in 2019.
After the original announcement of Disney's departure from Netflix, Netflix's Chief Content Officer Ted Sarandos told Reuters that Netflix was in "active discussions" with Disney about keeping the streaming rights to Lucasfilm and Marvel movies even after Disney's own streaming service was launched. But Iger dashed hopes for Captain America and Luke Skywalker fans when he said on Thursday, "We've now decided we will put the Marvel and Star Wars movies on this app as well." With the Walt Disney Company acquiring both Lucasfilm and Marvel Entertainment through mergers, the decision to stream those films exclusively on Disney's own site certainly makes sense, but stings nonetheless.
However, compared to Disney and Pixar animated films leaving Netflix, this is certainly less of a blow. As of this article being published, only Rogue One was available to stream of the Star Wars films — the rest of the episodes, including The Force Awakens, are only available through Netflix's DVD program. The streaming Marvel movies were also pretty limited with only Captain America: Civil War and Doctor Strange available.
As for the Netflix original series within the Marvel universe — Daredevil, Jessica Jones, Luke Cage, Iron Fist, and The Defenders — their future has yet to be discussed. Marvel TV is a part of Marvel Entertainment, which Disney owns, but it seems the Netflix shows are safe for now with Deadline confirming Iger's focus on the Marvel movies in his most recent announcement. Deadline reported that Iger said that the Disney app "will have the entire output of the studio — animation, live action, and Disney, including Pixar, Star Wars, and all of the Marvel films" — "films" being the operative word here.
CNBC reported that Netflix said that Disney and Pixar films will be available on its site until the end of 2018, so the same should hold true for the Marvel and Star Wars films. But with Disney's streaming service slated to be up and running by late 2019, there may be a gap in availability when it comes to these films. So do the superheroes and Jedis proud by using your time during this next year wisely to consume all of the Star Wars and Marvel movies made available to you on Netflix. May the Force be with you.