Attention Marshmallows: Deputy Leo Is Coming Back To 'Veronica Mars'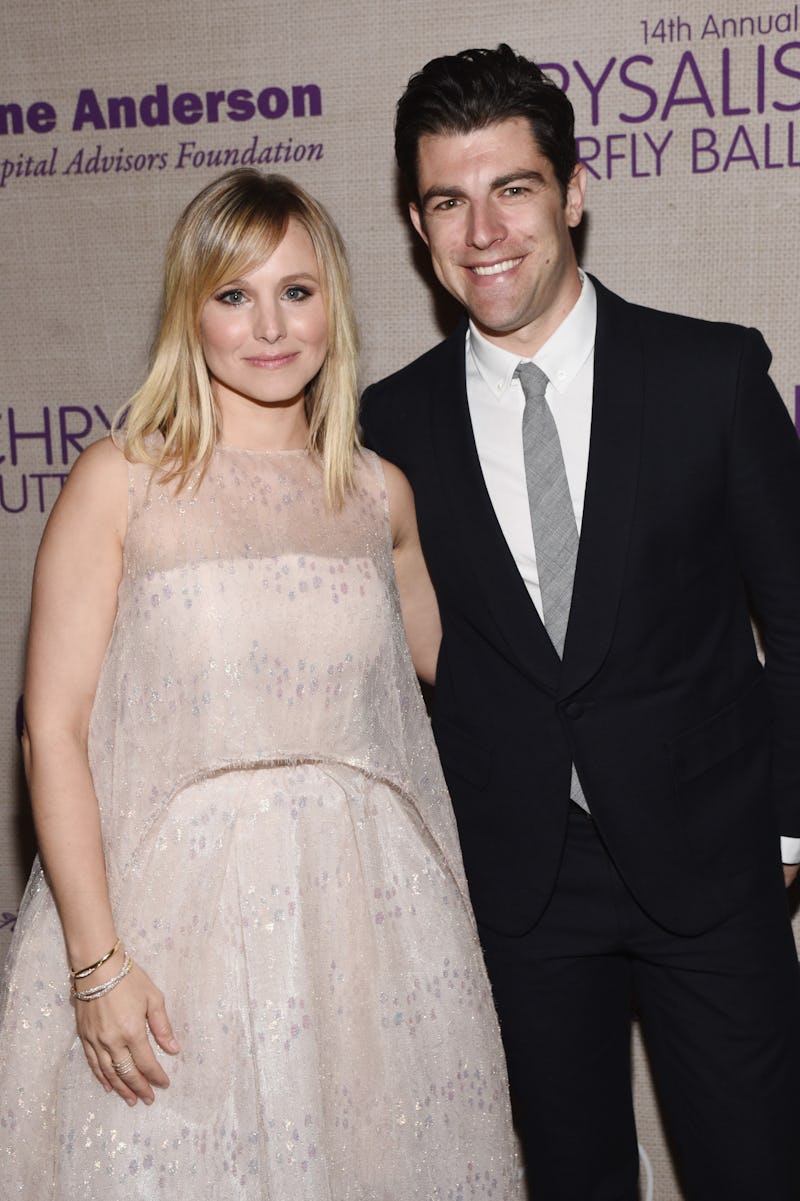 Michael Buckner/Getty Images Entertainment/Getty Images
Get ready for some out of this world news, Marshmallows: Max Greenfield is returning to Veronica Mars, as revealed by Deadline on Thursday, Nov. 8. The actor, currently starring in the new CBS comedy The Neighborhood, will be reporting for duty as Sheriff's Deputy Leo D'Amato in Hulu's eight-episode limited series revival, slated to debut in 2019. (No specific premiere date has been announced just yet.) After the news broke, Greenfield also confirmed the casting himself by simply tweeting, "LEO."
Greenfield's "Deputy Leo" was a recurring character in the UPN (and, later, the CW) series' original three-season run from 2004-2007 and appeared again in the 2014 fan-funded movie. "Veronica Mars was probably one of my first big jobs," the actor — who went on to star as Schmidt in the Fox comedy New Girl for seven seasons — said in a Warner Bros. Entertainment video interview from 2014. "I think it was my first big job in television where I actually had storylines and more than one or two or three lines."
Although he noted in the video that his character's arc "existed in the first season, and there was a pretty clear-cut ending to it," Greenfield said he'll be forever appreciative that producers still asked him to return for a handful of episode in subsequent seasons. What he's referring to, of course, is Deputy Leo's short-lived Season 1 romance with actor Kristen Bell's titular protagonist Veronica. They remained amicable, however, because after all, isn't on-and-off-again boyfriend Logan (Jason Dohring) her true love anyway? (Feel free to debate among yourselves.)
Greenfield had nothing but great things to say about Bell in the video interview, regardless: "You come in as a guest star ... and you're nervous, it's a new group and you really hope that whomever you're working with is just like ultimately nice and welcoming. And Kristen has never been anything but that."
Back in September, Veronica Mars creator Rob Thomas announced that, in addition to Dohring, other fan faves — Enrico Colantoni (Keith), Percy Daggs III (Wallace Fennel), and Francis Capra (Weevil) — would be joining Bell for the revival miniseries as well.
The same month, Variety described the new Veronica Mars plot:
"Spring breakers are getting murdered in Neptune, thereby decimating the seaside town's lifeblood tourist industry. After Mars Investigations is hired by the parents of one of the victims to find their son's killer, Veronica is drawn into a mystery that pits the enclave's wealthy elites, who would rather put an end to the month-long bacchanalia, against a working class that relies on the cash influx that comes with being the West Coast's answer to Daytona Beach."
Also announced on Thursday, Nov. 8, Patton Oswalt (of CBS' The King of Queens fame) is joining the revival as a new character. The actor and comedian joked on Twitter: "We got your letters America and yes, I will finally play the ghost of Lou Costello you've been DEMANDING be added to the Veronica Mars cast! I'm so excited!"
In reality, however, Oswalt will play the recurring character Penn Epner, with Deadline providing the following character description:
"Penn is on the wrong side of 40 for "best pizza delivery guy in Neptune" to be his claim to fame, but the dude won't shut up about it. He barely shuts up at all. Pizza delivery is his job, but his passion is "true crime." He is a frequent poster on unsolved murder websites. Penn is affable and a bit hapless, and he's going to milk his 15 minutes for all they're worth."
Oswalt will be joining other previously announced Veronica Mars newbies Dawnn Lewis (as Neptune's new police chief Marcia Langdon) and Kirby Howell-Baptiste — who also appeared with Bell in NBC's The Good Place as neuroscientist Simone — as Neptune nightclub owner Nicole.
With all of these cast additions, it would almost be a crime not to watch the Veronica Mars revival when it debuts next year.