Your Favorite '00s Movie Is Leaving Netflix & It Is SO Not Right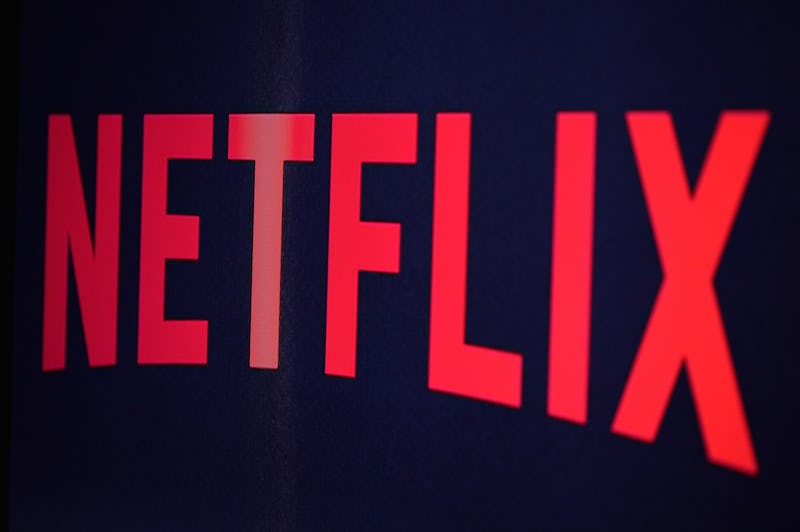 Pascal Le Segretain/Getty Images News/Getty Images
It's like we have ESPN or something. Our breasts can tell when a seriously epic movie is about to depart from your favorite streaming service. As such, it's incredibly painful that Mean Girls is leaving Netflix in January 2018, so you better re-watch it before its absence forces you to actually go out and buy it in DVD form. Ew.
If you haven't yet watched the most quotable film of 2004, know this. According to Mental Floss, Mean Girls was Tina Fey's first screenplay. She was inspired to write it after reading Rosalind Wiseman's self-help book Queen Bees & Wannabes: Helping Your Daughter Survive Cliques, Gossip, Boyfriends & Other Realities of Adolescence, which, according to Publishers Weekly, was intended as a guide for parents with adolescent daughters.
It stars so much mid-00s talent it should be illegal: Fey, as a high school teacher Ms. Norbury, Lindsay freakin' Lohan as naive protagonist Cady Heron, Rachel McAdams as a character whose name has become shorthand for high school evil, Regina George, Amy Poehler as Regina's mom, Amanda Seyfried as the psychically-chested Karen Smith, and (deep breath) Masters of Sex actor Lizzy Caplan as misfit Janis Ian. But it wasn't just about watching some of your favorite actors deliver career-making performances before they had hit A-list fame. Unsurprisingly, given the fact that Fey penned it, it's a film with writing that's so deft and funny that it gets stuck in your head for weeks — like a refrain to a catchy pop song.
Who can stop themselves from answering the line, "That's why her hair is so big" with a heartfelt, "Because it's full of secrets"? Or refrain from adding to any discussion of outfits on a Wednesday, "On Wednesdays, we wear pink." Or saying, apropos of nothing, "Four for you Glen Coco. You GO, Glen Coco!" Or jokingly, on asking your roommate to go buy you tampons: "I can't help it if I've got a heavy flow and a wide-set vagina."
But the quotable comedy isn't the only reason the film is so joyful, either. It was one of the few movies of the era whose storyline was driven by a focus on female friendship rather than bagging the dude. Sure, Lohan's character does end up with the ever-dreamy Aaron Samuels. But the plot doesn't revolve around her trying to snag the athlete as much as it does her waning friendship with Janis and Damian and her growing closeness to Regina and the other plastics, despite her misgivings.
This was seven years before Bridesmaids, eight years before Frances Ha or Girls dropped. While indie movies like Ghost World gave loving portrayals of high school era female friendship, this tended to be absent from mainstream movies directed as teens.
If we look at the other teen movies that dropped that year, the Hilary Duff vehicle A Cinderella Story was primarily focused on the blonde landing Chad Michael Murray while A Girl Next Door was also more focused on romance, following high school senior Matthew trying to seduce Danielle, a high school student he learns has worked in porn before. Similarly, The Princess Diaries 2: Royal Engagement was all about Mia Thermopolis getting together with Nicholas. Napoleon Dynamite is great and smart about friendship — but it's from a male perspective. The Mandy Moore film Saved! also devotes a chunk of its screentime to Mary's new friendships after losing her faith, but the driving force of the plot is primarily focused on Mary's new life without God as a pregnant teenager.
Don't just watch or re-watch Mean Girls for the great cast or even greater lines. Watch it because its emphasis on female friendship was way before its time — something that we take for granted now seemed far more revolutionary in 2004. Get in losers, before Mean Girls is gone from Netflix for good.