Meghan & Harry's Baby Will Likely Be One Of These 3 Zodiac Signs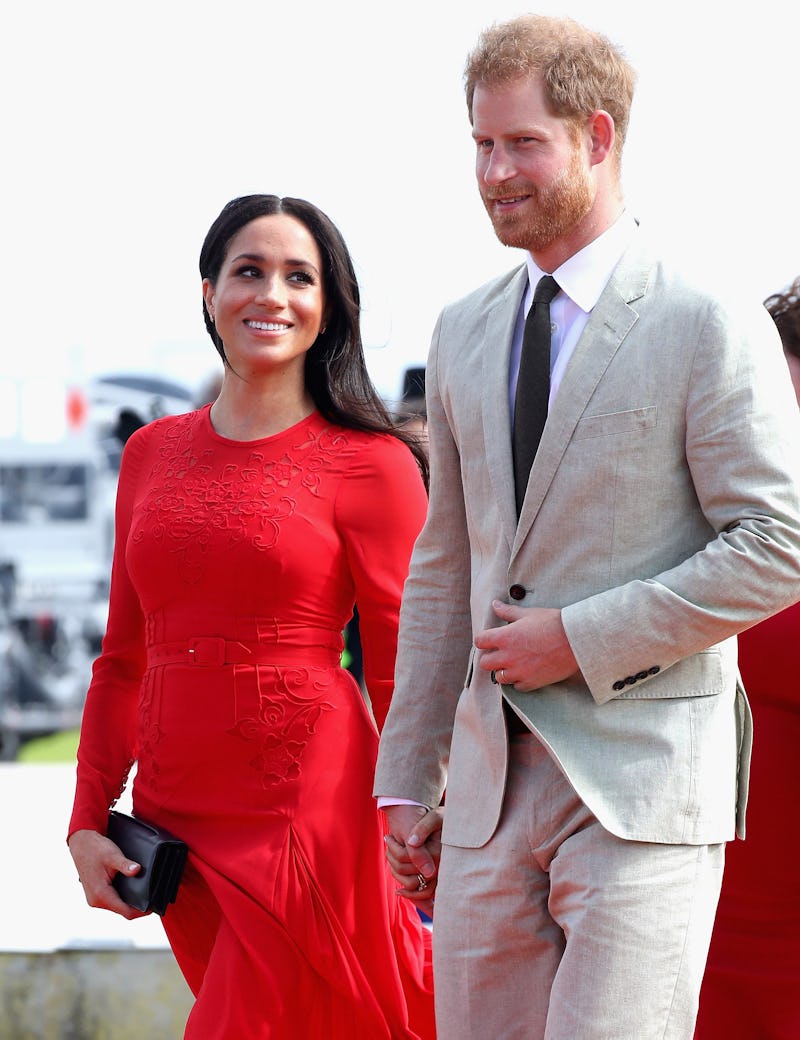 Chris Jackson/Getty Images Entertainment/Getty Images
When news broke earlier this month that Meghan Markle is pregnant, the internet predictably had a field day. Here we now are, emotionally invested in Meghan's uterus and eagerly awaiting yet another adorable addition to the royal family. But how long exactly do we have to wait? Meghan's due date is "Spring 2019," according to the royal palace. But what could that mean about the future personality of yet another royal? What do the stars have to say about that?
Spring could mean a whole range of due dates for the possible zodiac signs for Meghan and Harry's baby, but traditionally it would likely be the first sign of the zodiac, Aries, and the two signs that follow it, Taurus and Gemini.
Aries season marks the start of the spring equinox on March 21 and goes until April 19. Taurus season is from April 20 until May 20, and Gemini season is from May 21 to June 20, which is when we start getting into summery territory.Some speculation on an exact date comes from Britain-based magazine Hello! currently state that Meghan was about 12 weeks pregnant at the announcement date on Oct. 15, putting her due date at around April 29.
Whether the baby ends up being a Taurus and born in late April to early May like that report says, or the surrounding signs of Aries and Gemini, he or she will definitely have a dynamic personality. Read on to find out more: