You're Gonna Love Meghan's Fave Film Because The '00s Classic Is Probably Yours Too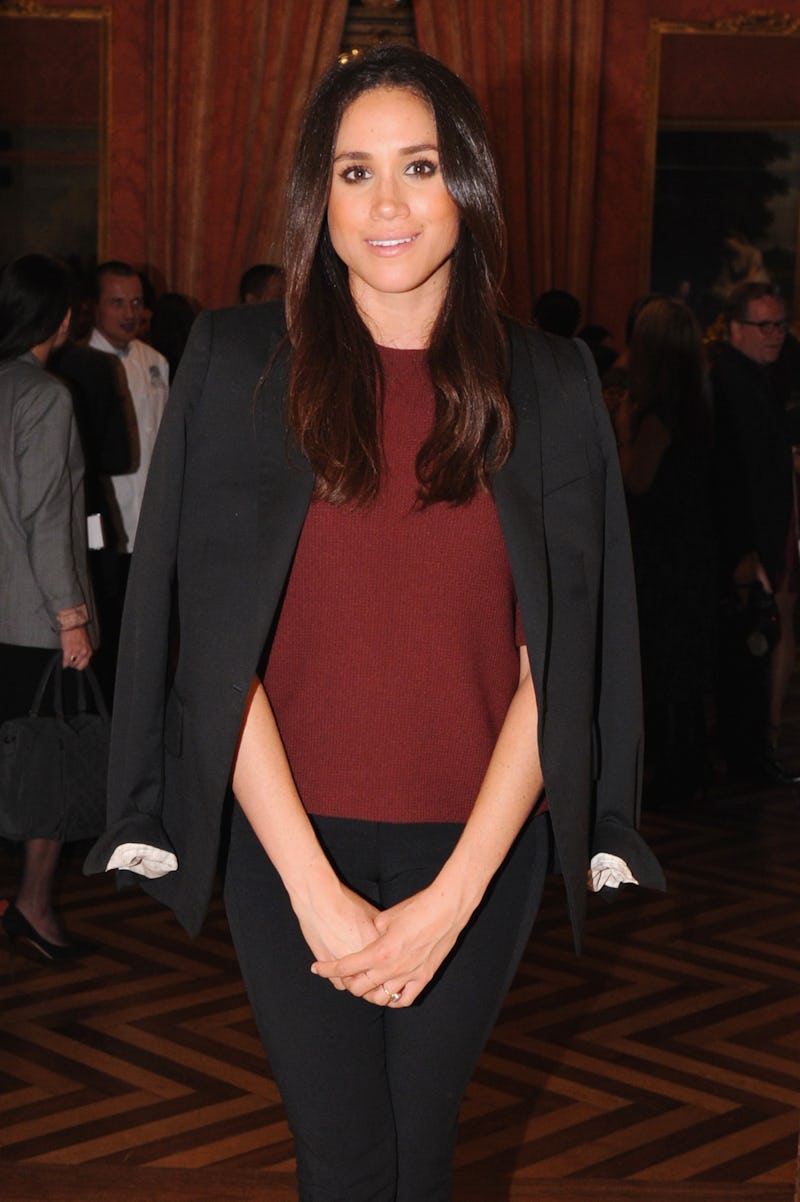 Bryan Bedder/Getty Images Entertainment/Getty Images
I've had this feeling for a while that if I knew the Duchess of Sussex in real life, we'd definitely be the best of pals. I mean, we have so much in common; we both love fashion, French fries and red wine, and are married to princes (OK, maybe not that last one). And now, I've just discovered that the newest royal has great taste in movies as well, which to me is definitive proof that we'd get on like a house on fire. Turns out, Meghan Markle's favouite film is reportedly Bring It On.
Oh, there is nothing I love more than a classic '00s teen movie. And apparently, Markle totes agrees.
According to Fabulous magazine, the duchess wrote on her now defunct lifestyle blog The Tig, that Bring It On is her "guilty pleasure." And it doesn't end there. Such is apparent love of the film that the duchess reportedly even arranged to meet with the film's leading lady Gabrielle Union, who played the head Clovers cheerleader Isis, at a fashion event after being encouraged to reach out to her by a friend.
The publication reports that Markle wrote: "[I] will always think fondly of her days in the cheerleading guilty pleasure Bring It On," before going on to describe Union in glowing terms like "gracious, funny, and refreshingly real." Honestly, what a shame Markle gave up her acting career before these two had the chance to star in Bring It On 7. Yes, there really have been six Bring It On films, I'm just as surprised as you are. In fact, one even features a cameo from Rihanna, who knew?
The original came out in 2000 and starred Kirsten Dunst as captain of the Toros cheerleading squad, Torrence Shipman. Union played the head of rival group The Clovers, with the two teams competing in a national cheerleading competition to become top squad in the U.S.
With teen angst, a bit of romance, and more catchy chants than you could shake a cheer stick at, the film was a Box Office smash and beloved of teens (and grown-ups) everywhere. So, it's no wonder then that the most relatable princess, sorry duchess, on the planet is a fan.
But it's not the only thing Markle reportedly likes to watch. Since her move to the UK, she appears to have been tuning in to some British telly. According to Donel Mangena, a finalist on The Voice Kids 2017, both Meghan and Harry are big fans of the talent show. In an interview on ITV's Lorraine, he described meeting the royal couple and said they even gave his singing skills their seal of approval. "Harry and Meghan walked in and I expected a handshake, but Meghan screamed my name and ran over to give me a hug," he said. "Getting a hug from Harry and Meghan was crazy! Harry was like 'you're a star of the future, we've got our money on you.'"
Honestly, could Markle be any more relatable? Now when is she going to invite me round to Nottingham Cottage for a cosy night in, cooking roast chicken, and watching Bring It On and The Voice Kids? I'm free anytime.