The Beyoncé Memes From The Grammys Came Fast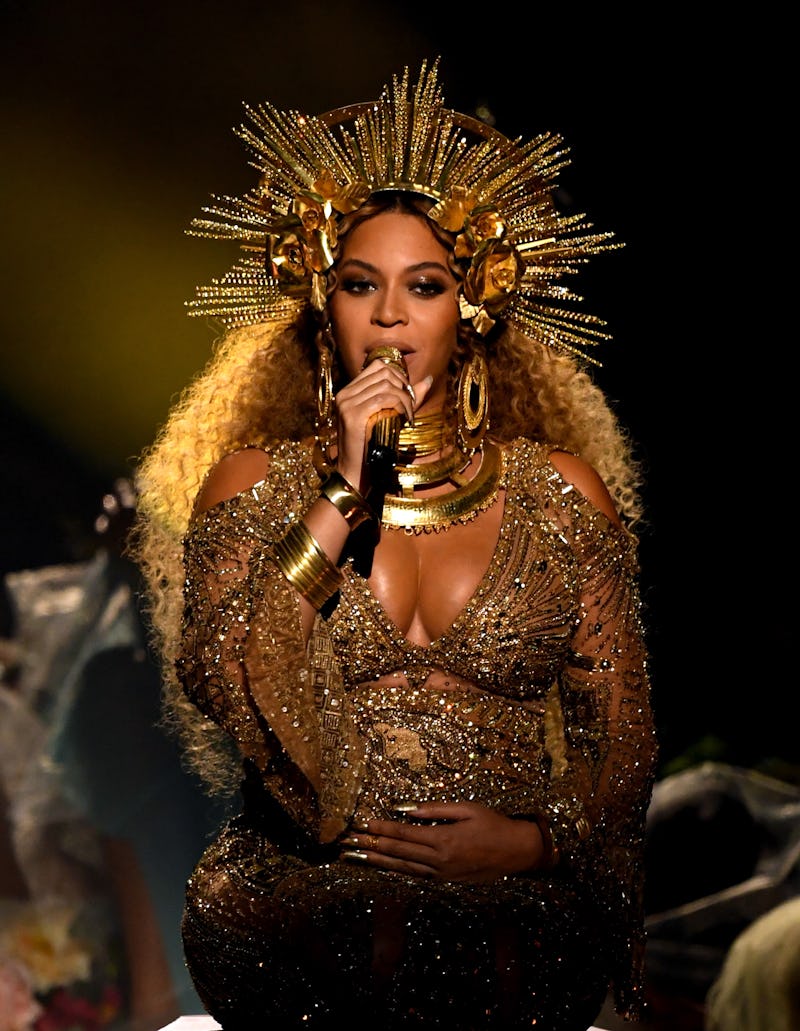 Kevin Winter/Getty Images Entertainment/Getty Images
Wow. That's pretty much all I can get out after watching Beyoncé's 2017 Grammys performance. She gave the audience a show when she turned her visual Lemonade album into a shortened, but equally stellar, visual Grammys performance. Fans were quick to meme and tweet about Beyoncé's Grammys performance, because that's how we record historical events for posterity, of course.
The most memed moment from Bey's magical performance was her literal magical gravity-defying chair stunt. Sure, the singer may be pregnant with twins, but that's not gonna stop her from leaning way back in a chair like you used to do in elementary school. Don't worry though, she didn't fall because she is Beyoncé and Newton's law of gravity doesn't mean anything to someone of her caliber. She leaned back seemingly with no help from anyone other than god (they have a personal relationship, I'm sure), and she emerged unscathed like an effing QUEEN.
But, that wasn't the only spot of the performance that Twitter users were talking about during the Grammys. They memed pretty much all of it. Here's what her fans had to say about that chair moment and her magical performance in general.
People Were Deeply Unprepared For Her Gloriousness (Fools)
Never ready for Bey.
People Were In Awe Of Bey's Chair
How does she do it?
And In Awe Of Her General Self
Glowing is right.
But, Back To The Chair
OK, so what we learned tonight is that Beyoncé is stronger than gravity. That's all.