Meryl Streep's Golden Globes Outfit Was A Vision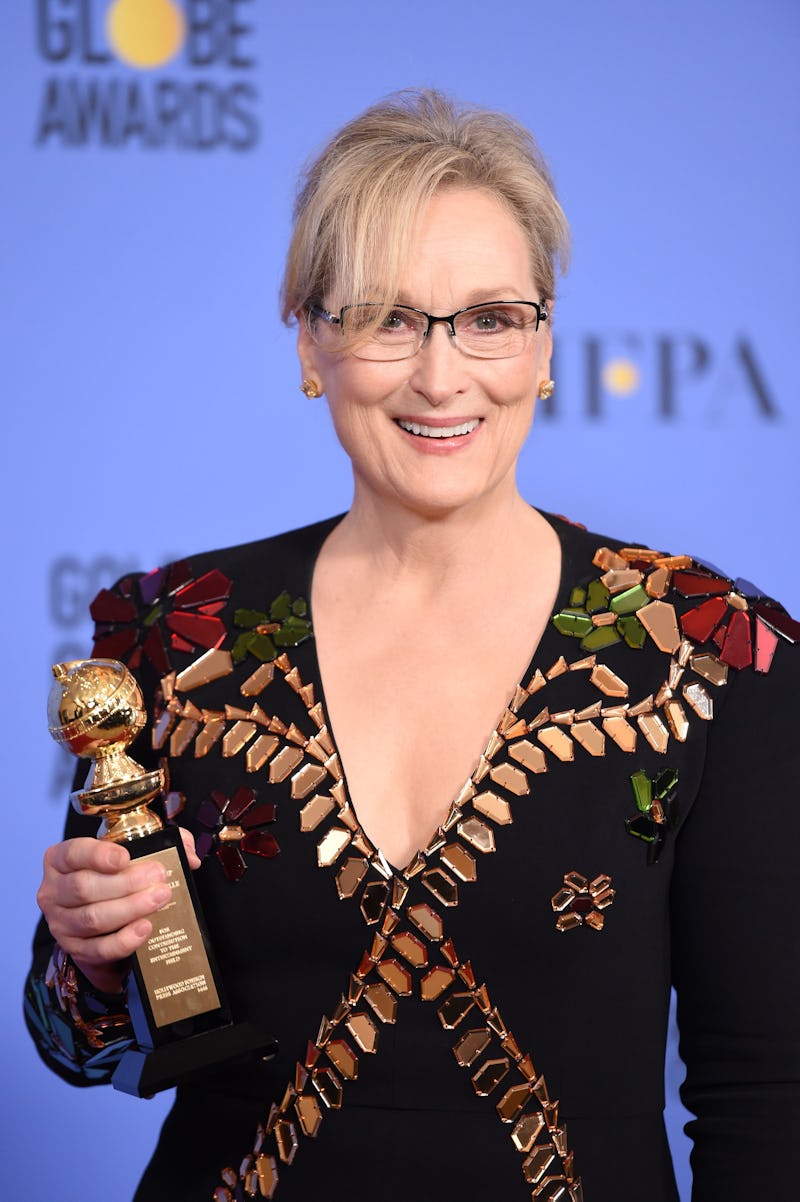 ROBYN BECK/AFP/Getty Images
It's safe to say that at some point in your life, a Meryl Streep performance has moved you to tears. Streep's 2017 Golden Globes outfit might have that same effect on you — it really is that gorgeous.
Though she's been nominated for 30 Golden Globes in the past, and also received a 2017 Best Actress nomination for her role in Florence Foster Jenkins, Streep chose the back, jewel-accented gown knowing that tonight would be particularly special. That's because the perennial actress will receive the Cecil B. DeMille Award from the Hollywood Foreign Press Association during the Jan. 8 Golden Globes broadcast.
"Meryl's enthralling body of work across a diverse set of genres has made her a role model over the past 40 years, and she will continue to do so for generations to come," HFPA President Lorenzo Soria said to the LA Times.
Streep has won eight Golden Globes so far, for Kramer vs. Kramer, The French Lieutenant's Woman, Sophie's Choice, Adaptation, Angels in America, The Devil Wears Prada, Julie & Julia, and The Iron Lady.
Though we don't yet know whether or not she'll win tonight, it's clear that her red carpet look will be taking home a best dressed prize (from us, anyways). Her incredible gown paired with a casual chignon hairstyle and a pair of her signature glasses. Simply put, she was a vision.
The details are so good, no?
No one does a black dress quite like Streep.
Forever timeless, always magnificent — Streep is a force of nature no matter which costume or red carpet dress she wears.