Michael Bolton's Slowed-Down "Jack Sparrow" Is The…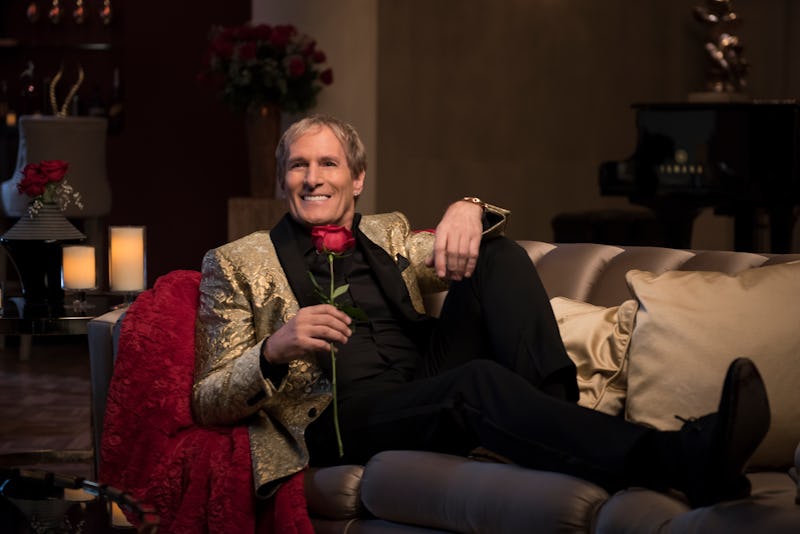 Brandon Hickman/Netflix
Valentine's Day is always a special day, but in 2017 it's going to be a little more special than usual. That's because never before have we been gifted with an accompanying Michael Bolton Valentine's Day Special on Netflix. Michael Bolton's Big Sexy Valentine's Day Special showcases the esteemed performer taking audiences through the highs and lows of love with many special friends along the way. While Bolton is often associated with his catalog of classic love ballads like "How Am I Supposed To Live Without You?" and "When A Man Loves A Woman", real fans know that his truest love of all is the popular film franchise Pirates Of The Caribbean. Needless to say, Michael Bolton singing a slow version of "Jack Sparrow" is a highlight from the special.
In a special filled with absurd asides and delightful music, there's no better moment than when Bolton pays tribute to his beloved, whom he claims to have met while waiting in line for the original Pirates Of The Caribbean ride. Amidst a smoke-strewn stage, Bolton sits at the piano singing the hook to his famous Lonely Island collaboration while a dance troupe of performers dressed like Jack Sparrow grace the stage. They're soon joined by a singing chorus of Jack Sparrows and an entire Jack Sparrow orchestra.
The whole special itself is pretty wild, featuring a duet with Bolton's less talented twin brother and a full-scale Risky Business tribute, complete a human musical note on saxophone. The special itself was co-directed by Lonely Island member Akiva Schaffer, along with Scott Aukerman, and features appearance from the other two members of the comedy-rap trio, Jorma Taccone and Andy Samberg.
While the performers don't join Bolton to reprise their famous collaboration, Bolton's emotional take on the track is the perfect Valentine's treat for any fan of The Lonely Island or Pirates of the Caribbean.
Editor's Note: This article has been updated to reflect that Aukerman also directed the special.