Michelle Williams Shares An Uplifting Update With Fans After Seeking Treatment For Depression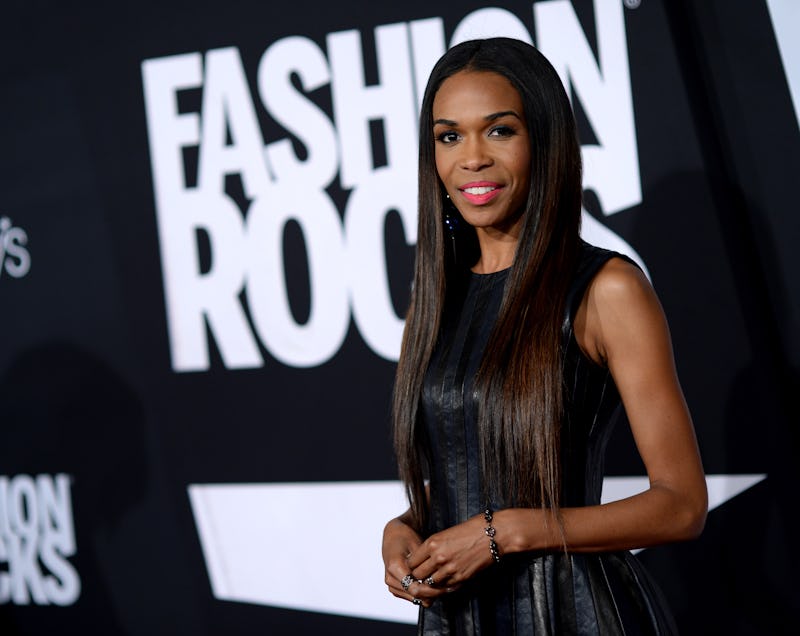 Dimitrios Kambouris/Getty Images Entertainment/Getty Images
In today's dose of positive news from the celebrity world: Destiny's Child singer Michelle Williams is "feeling better" after seeking treatment for her mental health, and it's such a relief to her fans. The singer recently returned to social media to share updates about her journey, and they're equal parts effusive and positing. As People pointed out on Friday, the singer wrote on Twitter on July 20:
"I feel the [heart emoji]! I just wanted to let you guys know that I'm better! [prayer hand emoji]"
Her health and sense of well-being matters more than anything else here. She added the caption, "Progress, not perfection!" which is the real takeaway. She also posted a message a few days later on July 24, thanking everyone for the birthday love; she turned 38 on July 23.
Back in October 2017, Williams opened up about mental health while on The Talk. In the interview, she admitted she previously wanted to write off her depression as being "just tired." Ignoring her symptoms — combined with naysaying from people in her life — caused her to delay seeking help. But per Williams' own words, time and the process of surrounding herself with better people gave her the strength to change that.
"I recently listened to the same advice I have given to thousands around the world," she wrote on Instagram in mid-July, adding:
"For years I have dedicated myself to increasing awareness of mental health and empowering people to recognize when it's time to seek help, support and guidance from those that love and care for your wellbeing."
It was a courageous move, and support poured in for the Destiny's Child singer from across the globe — as it should.
In the July 17 message, Williams continued to open up about her decision to seek treatment for mental health. As she explained on Twitter and Instagram:
"[I] sought help from a great team of healthcare professionals. Today I proudly, happily and healthily stand here as someone who will continue to always lead by example as I tirelessly advocate for the betterment of those in need. If you change your mind, you can change your life."
Williams made the brave decision to get help at a critical time for herself. As she told People, "I was in a horrible, dark place. I just needed to go to somewhere where I could get a message of hope and restoration, rejuvenation — get connected to God." People also reported that Williams has struggled with depression since she was 13.
Perhaps Williams' most vocal supporter has been her fiancé, the pastor Chad Johnson. The two got engaged in April 2018, and he's obviously here for Williams every step of the way. "I'm so proud of your courage and commitment to this," People reported the pastor wrote on Instagram with multiple exclamation points, "WE are in it together and on an AMAZING journey of watching THE master artist paint a priceless work of art!" That's the exact kind of loving support system she needs right now.
A commonly misunderstood aspect of depression is that it is a chronic illness. While it can be treated, there's no official "cure." Depression can be managed in many ways, including in-patient and out-patient methods; talk therapy; medication prescribed from a psychiatrist; any combination of the above, or none of the above. There's no official cure-all, and no two cases are identical.
With the stigma attached to mental illness in the U.S., it's important that major influential figures — such as members of Destiny's Child — are able to come forward and discuss their experiences. It reassures fans that they aren't alone, that it's good to seek help, and that this too shall pass.
If you or someone you know are experiencing suicidal thoughts, call 911, or call the National Suicide Prevention Hotline at 1-800-273-8255.