Mila Kunis Worked With A Female Director For The First Time & Noticed One Huge Difference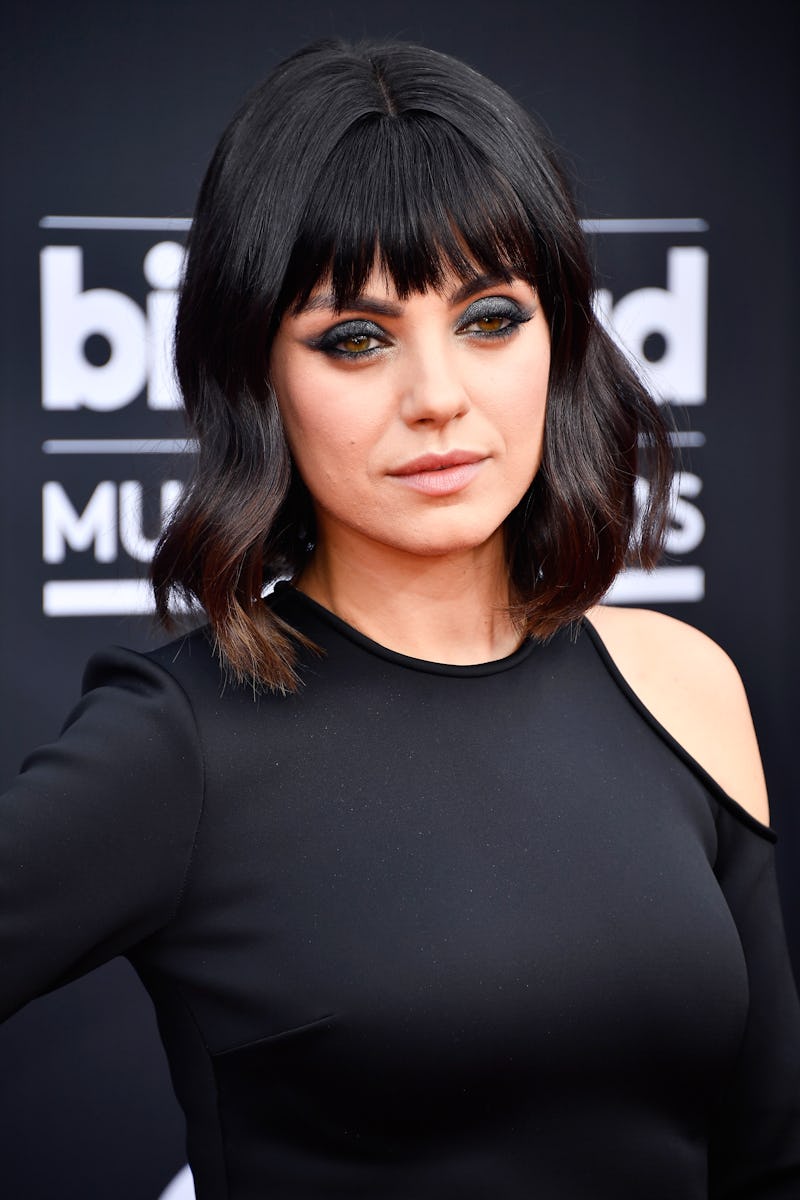 Frazer Harrison/Getty Images Entertainment/Getty Images
Mila Kunis has been through a lot of changes in the past five years. Not only did she become a mom, she also experienced a huge career first. In a conversation with Variety at the publication's annual Path to Parity women's summit in Los Angeles, Mila Kunis dished on working with a female director for the first time, and when she did not mince words. At the event, Kunis addressed the differences between working with male and female directors — in her experience, that is — and spoke at length about how becoming a mom reshaped the way she approached her career.
Kunis said that the best part of working with a woman director was the lack of yelling on set. "There's a noticeable difference. No one is yelling at each other," she said of the new experience. "Nobody got mad … no screaming matches. At 7 PM, bye, go home. I got to see my kids for dinner. It was lovely." Later in the interview, Kunis noted that she has worked with great male directors — specifically Bad Moms' Jon Lucas and Scott Moore — but it's clear working with a woman behind the camera made a difference to the actor.
It's something Kunis couldn't have said a few years ago. She only recently worked with a female director for the very first time on her upcoming film The Spy Who Dumped Me. Even if she had worked with a female director earlier, the confidence to speak out about her experiences might not have been there.
As Kunis explained during the summit, it was becoming mom for the first time that helped her find the "perspective" and "confidence" necessary to advocate for herself and other women in the entertainment industry. Now older and wiser, the actor confidently addresses inequality and imbalances of power in parts of the industry she's closest to.
"When I became a mom, so many things that I used to be insecure about and concerned myself with, no longer mattered. The ability to say no [suddenly] had a purpose."
Kunis explained that after she had kids, she went on to make decisions in her professional life that Hollywood insiders referred to as "risks" — like joining (and championing) the sleeper hit Bad Moms. "I was pregnant and had a baby so I wasn't thinking about doing it," the actor revealed to Variety, "I was trying to get other people to do it." But time wore on and the project hadn't moved ahead, so she "took the plunge" and "attached herself" to Bad Moms. She knew that it was important the film be made, but was met with a lot of hesitancy; people reportedly asked her, "Are you sure?" more often than then they said "Yes."
Kunis also credited her husband, Ashton Kutcher, for helping her learn how to self-advocate, saying, "He empowered me more than anybody." According to the actor, Kutcher encouraged her to be self-assured and fearless when asking for more — more what, exactly? More of everything: more creative input on her projects, larger paychecks, a bigger audience, and better listeners, who would take her more seriously when she raised concerns.
Kunis, who said that "the industry hadn't changed much for women" in her two decades of show business, has since been determined to make a difference. Her goal is clear: make "positive change in Hollywood for women," primarily through supporting younger female writers. To that end, Kunis created her own production company, Orchard Farms, which focuses on TV for one very important reason. "I wanted to bring up younger female writers and allow them to have an opportunity in this industry," she said, noting that, working in TV herself, she experienced the lack of women in the writer's room. After Kunis' own experience with a female director, it's all the more likely that her company will know the importance of hiring more women on set.
Kunis' number one piece of advice for women in Hollywood (and in the world at large): "Educate yourself." Whether it's learning how to say no or how to negotiate for yourself, there is no self-empowerment without a little education.