Ming-Na Wen Just Hinted That A Live-Action 'Mulan' Cameo Could Totally Happen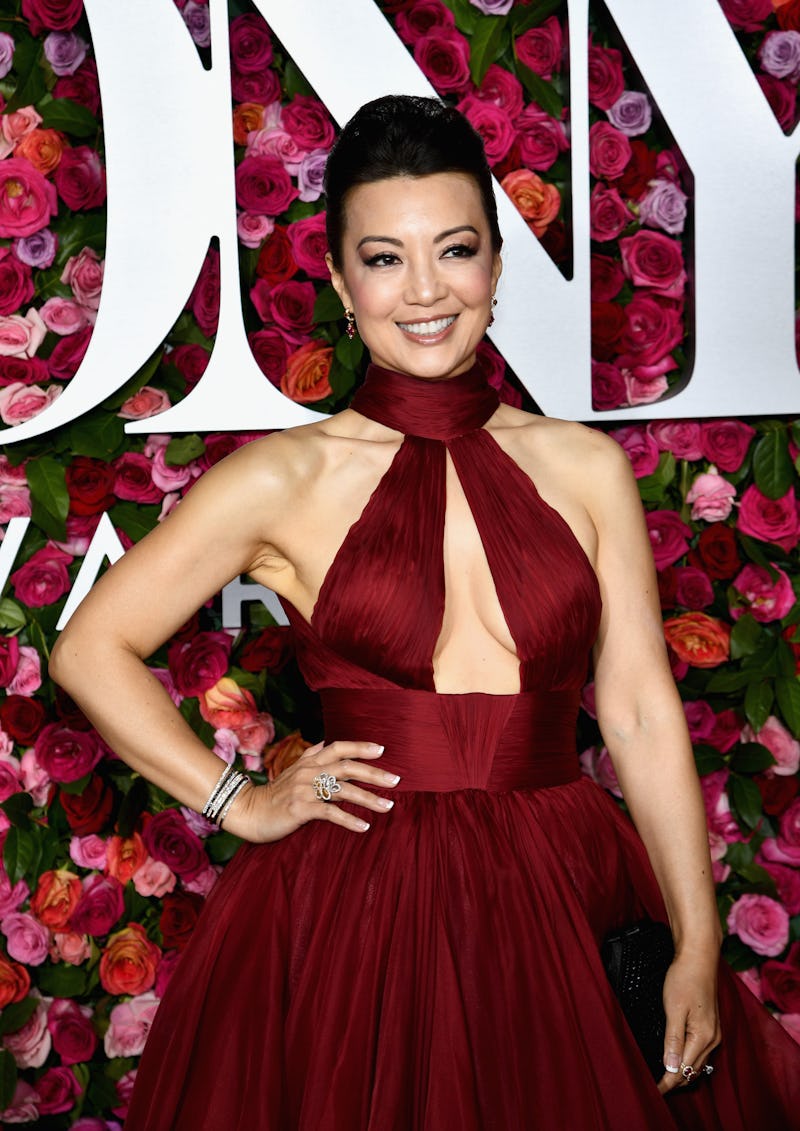 Dimitrios Kambouris/Getty Images Entertainment/Getty Images
Remakes are all the rage these days, not just when it comes to beloved '90s TV shows, but also in regards to iconic Disney films. The latest animated classic that's getting a live action remake is Mulan, which tells the story of a brave Chinese heroine who poses as a male soldier in the Chinese army. The titular warrior will be played by Liu Yifei, however, the animated version was voiced by Ming-Na Wen, whose comments about Disney's live-action Mulan suggest that she could still end up being involved in this new iteration in some way — perhaps possibly even making a special cameo.
"I can't say!" Wen said to Entertainment Weekly during a recent interview when asked if she would be returning to the franchise in some way. "What is it that [Agents of S.H.I.E.L.D. co-creator] Jed Whedon always says? It's so funny… 'I can neither confirm nor deny.' So, yeah!" That definitely seems to imply that Wen will pop up in the movie at some point — or at least that the possibility is still there — though it's unclear who exactly she would play. Her previous role is already taken, but the possibilities of who she could portray are pretty endless and makes the prospect of the live-action remake all the more exciting.
Regardless of if and how this cameo happens, Wen is confident that this project will prove to be just as phenomenal as its predecessor. "Disney has done such an amazing job with the other live-action [remakes], and I love them all, like Beauty and the Beast, Cinderella, and Maleficent," Wen said during the same interview with EW. "So I'm definitely excited that they chose Mulan of all the other great Disney movies to turn into live-action. I think they'll do a great job with it, and it's great to keep that legacy alive."
More importantly, Wen is pleased to see the growing presence of Asian actors in Hollywood and credits the critically acclaimed romantic comedy Crazy Rich Asians for forging such an important path. Considering that Wen was part of the cast of the 1993 film The Joy Luck Club — which serves as the only other major Hollywood film to feature a predominantly Asian cast in the past 25 years — she knows the positive impact stories like this can make in regards to representation.
"I'm definitely proud of films like The Joy Luck Club, being a part of that [and] being there to represent Asian-American communities," Wen recalled to EW. "It's beyond wonderful to finally have such success, and crossover success, internationally across a spectrum of people. That's what it's about. With Hollywood, a lot of times it's more about economy, so the economics of it is if you make money, they will come to you." Wen added: "The fact that [studios] can make money from representing us in a positive way rather than a stereotypical way is such a leap forward."
And what better way to represent Mulan in the new live-action version than to give Wen a moment to help bring her onscreen Disney heroine to the big screen once more?