This Miss USA Host's Remark To Miss DC Was Not Cool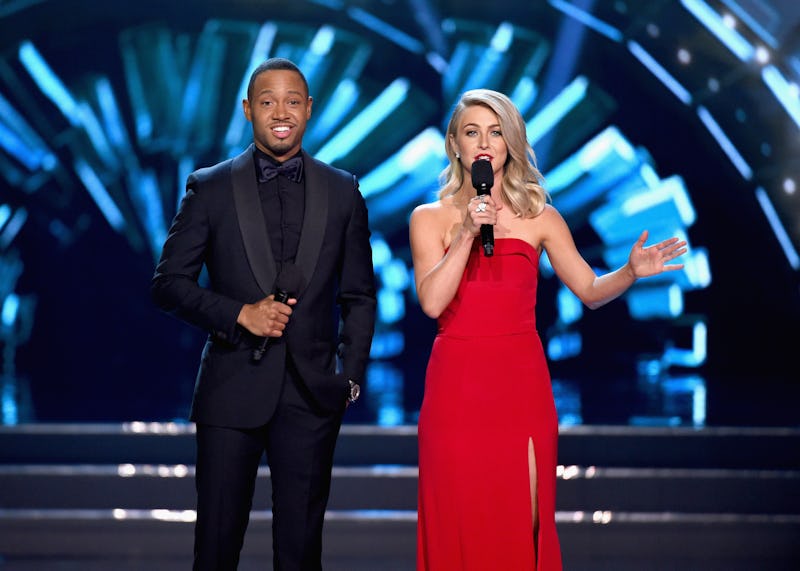 Ethan Miller/Getty Images Entertainment/Getty Images
During the Miss USA 2017 pageant on May 14, the field of competition narrowed from 51 participants representing the states to 10 finalists. Miss District of Columbia Kára McCullough was one of them, but what should have been a celebratory moment was made awkward, because Terrence J's remark to Miss District of Columbia during Miss USA 2017 was totally inappropriate. Terrence J told McCullough, "If you would've been my science teacher, I would've paid more attention in class." Really.
That remark completely diminishes McCullough's accomplishments, not only as Miss DC, but as an impressive and successful scientist. Once McCullough was named to the Top 10, the pageant rolled her introductory video, which spotlighted her amazing career as a physical scientist at the United States Nuclear Regulatory Commission and her science outreach program for kids. Yup, she has accomplished all of that by age 25. Yet, Terrence J decided to make that remark, which solely referred to her as an attractive woman, rather than take into account her accomplishments. This year's Miss USA pageant seems to have made a considerable effort to salute women for more than just their looks and has taken on an empowering tone, but it's remarks like these that can leave the viewer feeling sour.
Perhaps the red carpet practice of #AskHerMore should be utilized during Miss USA 2017, because Terrence J wasn't the only host to make a misstep during the Top 10 naming. Co-host Julianne Hough asked one of the Top 10 women what it was like to be so tall.
The women of Miss USA 2017 are accomplished and empowered — let's ask them better questions, please.