This 'Second Wives Club' Couple Keeps It Private Off-Screen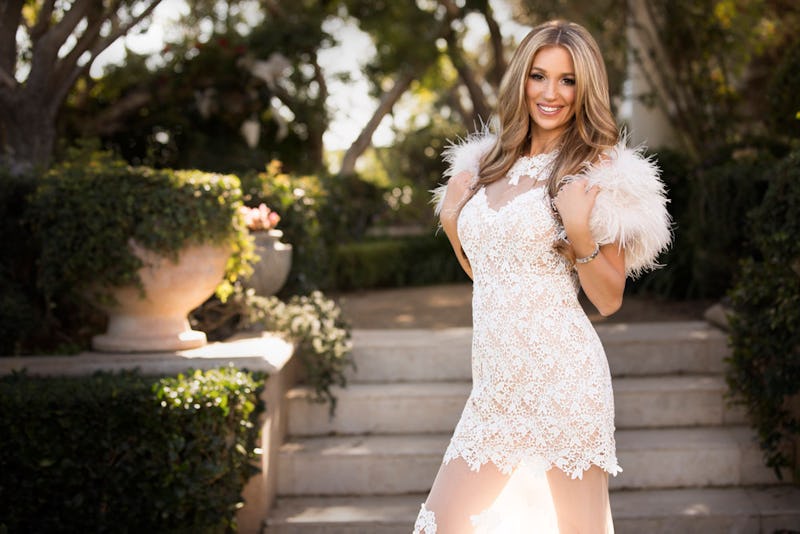 Tommy Garcia/ E! Entertainment
Second Wives Club premieres on E! May 4, and it promises to be an inside look at the opulent and probably quite dramatic lives of the second (and sometimes third and fourth) successful wives of several successful Beverly Hills men. Two of the cast members are fertility specialist Mark Surrey and his wife, Morisa. According to Variety, Second Wives Club actually filmed in 2015, and at least one couple has since reportedly broken up. Mark and Morisa's relationship update is that they still appear to be going strong.
The few clues that I could find on the internet and social media indicate that Morisa and Mark are still married. In fact, they are actually relatively private for cast members of a reality show. Morisa's Instagram account only has pictures dating back to March. And although there are none of her and Mark together, she did post a photo of her on her wedding day and captioned it with, "Happy day!" I am willing to take that as a good sign, aren't you?
In her E! bio, Morisa is listed as a wife and mother, and her Instagram shows that she has done some modeling and acting jobs as well. I would imagine some of the couple's apparent desire for privacy stems from Mark's line of work. Mark is the co-founder and medical director of the Southern California Reproductive Center. Basically, he's very respected in his field, and people come to him with their dreams of having a family. (As someone who was personally able to start a family through in-vitro fertilization, I am especially thankful that his work is being showcased.) As a fertility specialist, he's responsible for maintaining the privacy of his patients, and his reputation likely affects his work immensely.
Obviously, the couple were willing to invite cameras into their lives for this new series. But since Second Wives Club will mainly focus on the women, Mark may be able to stay out of the spotlight a bit.
Though they are keeping some of their personal lives to themselves, it looks like Mark and Morisa are still making things work with their adorable family. I am betting this couple will be one of my favorites to watch this season on Second Wives Club.