Natasha From 'The Bachelor' Has One Big Advantage Over The Other Contestants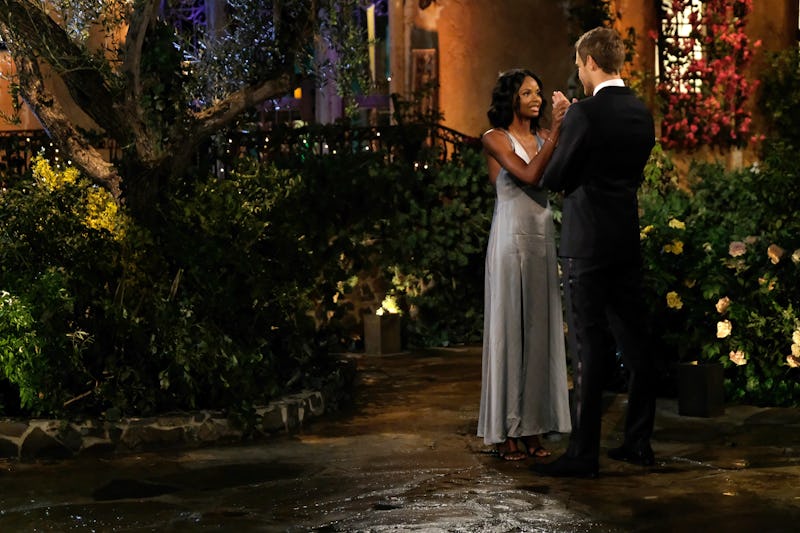 ABC
The Bachelor franchise has been known to play up its contestants' job titles, but this season, they seem to just be outright omitting information. Though new Bachelor contestant Natasha's job is listed as party planner in her official bio, her professional website says otherwise. She's actually a very experienced TV producer, which means she probably won't be as susceptible to producers' tricks as your average mansion-goer.
According to her website, Natasha worked for HBO Marketing for five years, where she managed and produced marketing campaigns for the network's programs and "was responsible for all behind the scenes footage, talent interviews, and any logistics involved to produce the shoots." Some notable campaigns she worked on include Insecure, Succession, 2 Dope Queens, Sesame Street and The Deuce.
Natasha's website says she's now moved on to freelance producing, where she aims to work on projects that "tell and execute beautiful stories, specifically championing for narratives about minorities." She's partnered with a number of other networks including Disney Channel, BET, NBC, and Nickelodeon.
Notably, she hasn't worked on much reality TV, so she may not be totally immune to The Bachelor's behind-the-scenes chicanery. But because she's no stranger to creating a good narrative, she'll likely pick up on potential edits for herself and other contestants, which could give her a leg up in the competition.
One thing ABC did get right about Natasha is her love for yoga and meditation. Her bio for the show says she's dedicated to finding time to meditate and explore her spirituality, which lines up with what she posts on her website and Instagram. Her website says she practices yoga multiple times a week and mediates daily, and that she lives by the words, "A mind that is clear, is free to create without boundaries."
Natasha's Instagram, meanwhile, is full of photos of her doing yoga poses, which she's practiced at places all around the world including Peru, Turkey, at Pablo Escobar's Mansion in Tulum (!!!). Her additional free time (How does she still have free time after all that?) is spent with her family (especially her niece) and appreciating fine art at the closest gallery or museum.
Natasha seems to lead a pretty full and independent life. Now, she's looking for someone special to share it with — and to (potentially) personally fly her to future yoga destinations. Guess who just so happens to be a pilot?