New 'Fantastic Beasts' Books Have A Huge Misprint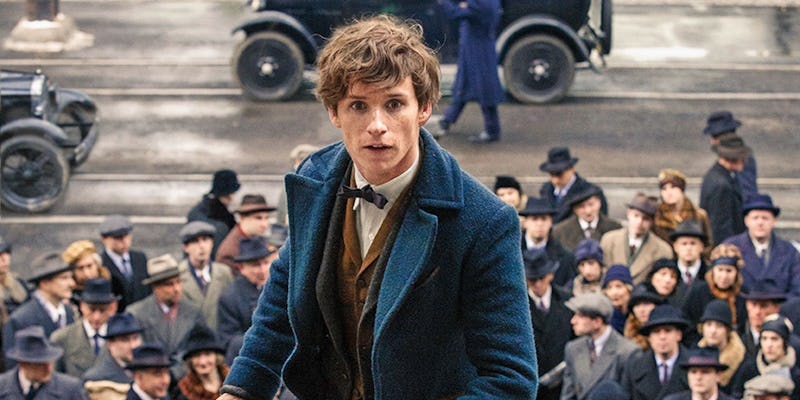 Warner Bros.
Following the success of the Harry Potter spin-off film of the same name, J.K. Rowling's 2001 book, Fantastic Beasts and Where to Find Them, received an updated re-release in 2017. But one new Fantastic Beasts print run has a huge misprint that leaves out an entire paragraph of text, and now U.S. publisher Scholastic has acknowledged the error and is offering corrected replacement copies for affected customers.
Some Potterheads might not want to take Scholastic up on that offer, however. Harry Potter books with typos can fetch thousands of dollars at auction, and Fantastic Beasts may be no different. If most Scholastic customers trade out their mistyped books for corrected copies, the value of those typos is likely to rise.
The missing paragraph in Fantastic Beasts concerns our friend, the Hippogriff. The original version of the book dedicated two paragraphs to the familiar creature, but the first-edition copies of the updated Fantastic Beasts that were included in the Hogwarts Library boxed set — along with Quidditch through the Ages and The Tales of Beedle the Bard — are missing the second one. First-edition copies of the new Fantastic Beasts that were sold separately are not affected by the error. From Hypable:
As I started comparing the two 2017 copies of the book, I pieced the puzzle together a bit more: Each of the books were part of a separate print run. The book with the missing paragraph, sold in the box set, was a part of the second print run (10 9 8 7 6 4 3 2 17 18 19 20 21) while the one with no error, sold on its own, is from the first print run (10 9 8 7 6 5 4 3 2 1 17 18 19 20 21). Both are first editions.
Does your copy of Fantastic Beasts and Where to Find Them have a typo? What are you planning to do with it? Let's talk about it on Twitter!