Here's Why Noah Centineo Almost Quit Acting Before He Starred In 'To All The Boys'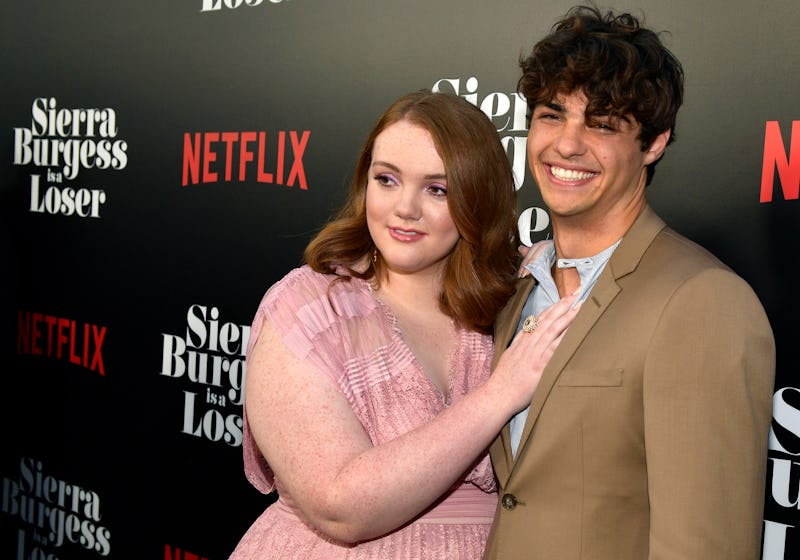 Matt Winkelmeyer/Getty Images Entertainment/Getty Images
It's difficult to recall a time before the world was enamored of Noah Centineo — but that almost didn't happen. As the actor revealed to The Hollywood Reporter, Noah Centineo almost quit acting not too long ago. It didn't happen, obviously, but his close brush with leaving Hollywood reveals something fascinating about the way the industry works.
After his first few roles, including a recurring part on Disney's Austin & Ally (that was expanded because Centineo is just that good), the actor shot a pilot that seemed promising at the time. But as he explained to THR:
"I had this six-month contract that didn't allow me to audition for anything [else]. My purpose was just to act, and you take away someone's purpose and you kind of deteriorate them."
Though he wasn't too specific about that six month period at age 16, it sounds like the pilot wasn't picked up to series, but Centineo was tied to its potential just the same. In other words: That show never happened, but he wasn't able to work on anything else in case it had happened. The experience of being shut out of his burgeoning career was enough to make him think about walking away.
Thankfully, that's not his style.
Per THR, Centineo was auditioning at "an exhaustive pace" before the pilot that slowed his momentum. But he pushed through it, and eventually landed a significant role on The Fosters. (With more than 50 episodes behind him now, it wouldn't be surprising if that's where Freeform fans first fell in love with him.) Still, before To All The Boys I've Loved Before rocketed him to superstardom, he had to work tirelessly at pitching himself to network executives. Endless introductory meetings left Centineo feeling trapped in a Groundhog's Day-style loop of awkward first dates. Then, according to THR, he finally found a personal pitch that worked for him:
"Hi, I'm Noah. You don't know who I am [but] I have two films coming out. If you want to work together, I'd love to read a script. Let me know."
Pair that with his sincere grin, and who wouldn't hire him? Since said Netflix films exploded in August and September, his star has been extremely on the rise, so it would make sense if his "Hire me!" pitch has changed. His work ethic definitely hasn't, though: As of November 2018, Centineo has four films and a role on the Fosters spinoff on the way.
As easy as it is to love him, Centineo's hesitant to be typecast as the snuggly boyfriend type. Here's what he told THR:
"Everything that I'm doing right now, everything that I have done or everything I have lined up are stepping stones. I'm not anywhere near where I want to be.... [but] I love love!"
He's also been open about wanting to work with auteurs like Terence Malick and Gaspar Noé. Those guys definitely aren't directing adorable teen romances. So, as Centineo himself has said, every role thus far has been a "stepping stone" to his next project. Perhaps now, since he's widely beloved on the internet, he might more in demand for work. He could land those artistic, ambitious projects he wants any minute now!
Oh, and regardless of what he ends up taking on, he'll never stop being the internet's boyfriend. Some things never change, even if they only became official like three months ago.