Noah Centineo Was On 'KUWTK' For A Reason Peter Kavinsky Would Totally Approve Of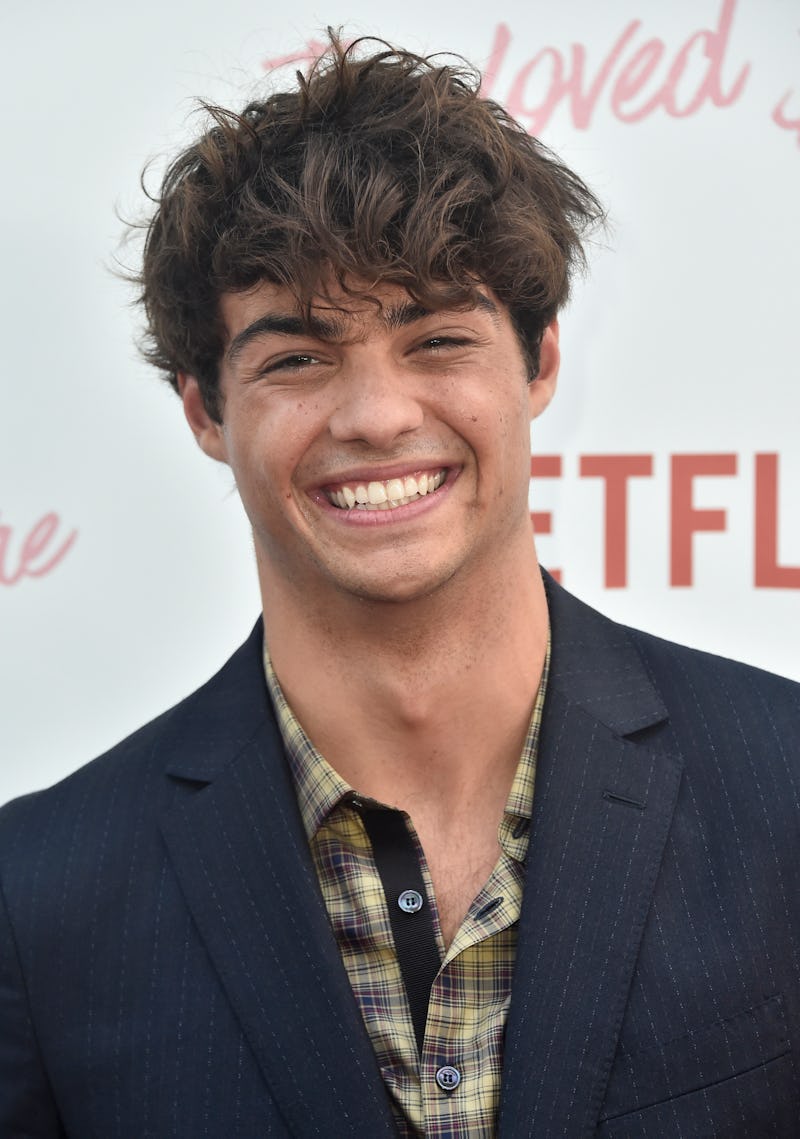 Frazer Harrison/Getty Images Entertainment/Getty Images
On Sunday night, Keeping Up With The Kardashians viewers had a brush with everyone's favorite heartthrob. In a blink-and-you-miss-it moment, Noah Centineo appeared on KUWTK with a cameo so brief those who caught it weren't even sure it was real. "Am I delusional or did Noah Centineo just make the quickest appearance on #KUWTK ...?" tweeted one fan.
The appearance came while matriarch Kris Jenner was walking through the under-construction Watts Empowerment Center in Los Angeles, where she and the rest of the Kar-Jenner clan had donated money after learning it was in danger of shutting down due to a lack of funding. As Kris strolled around, taking in the projects their money was helping to facilitate, Centineo was introduced as a friend of one of the organizers. He then popped up in the background for a brief moment playing with some kids also present on the site. Swoon.
Other than that, there was literally no special attention paid to him by the cameras, nor did Kris interact with him at all afterward, so we can probably assume that he was there out of his own goodwill. Helping out a good cause in the community is a total Peter Kavinsky move — he's basically the epitome of a thoughtful dreamboat — so Centineo's To All The Boys I've Loved Before character would definitely be proud.
Centineo was likely needed onsite for more than just his infectious smile — the project at hand was huge. Justin Mayo, the director of the center, told Kris early in Sunday night's KUWTK episode that the facility wasn't in the ideal shape to serve its young, inner city community. Aside from a general lack of resources, some parts of the building were pretty run-down, and there was a huge lawn not being utilized. (As reported by Us Weekly, Watts officially re-opened in March thanks to the Kardashians' donation and an Indiegogo campaign that raised over $92,000.)
"I'm envisioning not just a community center, but actually something that's going to empower them," Mayo explained in the episode. He also noted that the center is in a part of town that's not always the safest for kids in the area — he described several shootings that occurred within just a few blocks — so they could use a safe haven.
Later, after the renovations were finished, viewers got a glimpse at a newly transformed Watts. The kitchen now looks like something straight off the Food Network, there's a brand new basketball court situated on what was previously empty grass, and there's even a media lab filled with computers and educational materials. "I can't be more thrilled about how everything turned out," Kris said after she and the rest of the family met with the center's leaders and the community's residents.
On a show that, particularly this season, is so often filled with fights between family members and tension between ex-partners, this episode marked a refreshing return to something more substantial. Fans were able to see real change occur in a community that needed it, and with the added dazzle of a bona fide Noah Centineo sighting. It's hard to find anything to complain about there.