Your 'To All The Boys I've Loved Before' Favorite Noah Centineo Is Heading To TV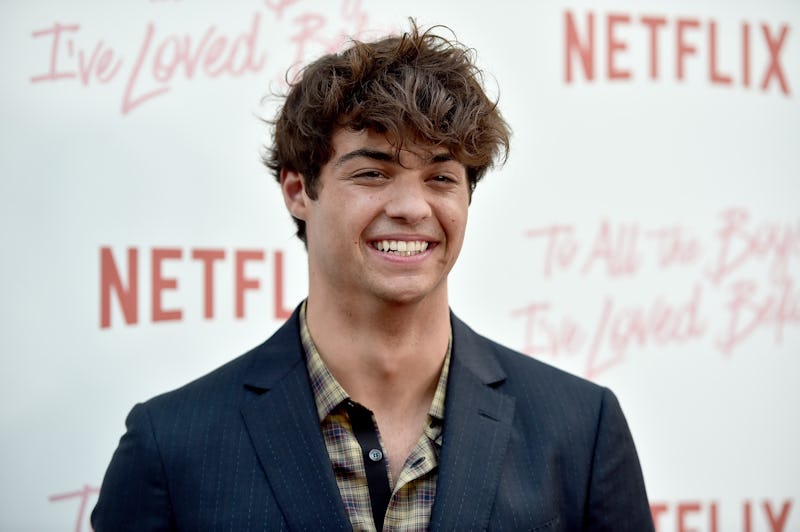 Alberto E. Rodriguez/Getty Images Entertainment/Getty Images
Are you still swooning over To All the Boys I've Loved Before's Peter Kavinsky? Then you might want to sit down, because Noah Centineo will appear in The Fosters spinoff Good Trouble, as reported by Entertainment Weekly. Your new Netflix boyfriend confirmed the news via an Instagram Story on Tuesday, Aug. 21.
The news that Centineo will appear in the series isn't too surprising, since before he was a lacrosse-playing rom-com hero, he starred on The Fosters as Jesus for three seasons. While Jesus isn't quite as perfect of a boyfriend as Peter, he is a compelling character with a whole lot of story left to tell.
It's unclear how many episodes of the first 13-episode season that Centineo will appear in, but his IMDb page reveals he'll be around for at least two. Good Trouble, which focuses on sisters Callie and Mariana's life in Los Angeles, definitely has an open door policy for the Adams-Foster family. As reported by Seventeen, other original The Fosters castmembers who will appear in Season 1 include Hayden Byerly, Teri Polo, and Sherri Saum.
For the uninitiated, The Fosters followed moms Stef and Lena, and their five children — Brandon, Callie, Jude, and twins Mariana and Jesus. The show focused on everything from the foster care system to LGBTQ+ rights. For those who are looking for an excellent family drama (or another Centineo fix), the entire series is streaming on Netflix. And hey, if you watch now, you'll be all caught up in time for the Good Trouble premiere in 2019.
As for Centineo, the actor is enjoying a major moment right now. Since the premiere of To All the Boys I've Loved Before on Netflix, he's become an instant internet favorite. And he's showing no signs of slowing down. Fans can next catch the actor in another Netflix teen rom-com, Sierra Burgess Is a Loser. He also has three, yes three, more movies in the works, according to IMDb. All that, and he's still making time to hang out with his TV sisters? It's no wonder everyone loves this guy.
Centineo appears to be excited about the prospect of stirring up some trouble with his Fosters family again. In a video shared to his Instagram Story, the actor said,
"Guys, I'm on set working with someone who you might or might not know. It's my sister!"
His onscreen sister Cierra Ramirez then appeared and the two offered up an impromptu rendition of "Reunited." It's adorable, and for fans of The Fosters, it's extra special because it marks the reunion of twins Mariana and Jesus. These two have always had terrific chemistry, and their characters definitely had their share of trouble-making days in high school. It will be interesting to see how the twins interact with each other as adults, and what exactly Jesus gets up to while he's in town.
The only thing that would make this news even better is if Lana Condor made a guest appearance on Good Trouble and her character just happened to run into Jesus. Hey, it's never too early to start thinking about an impromptu To All the Boys I Loved Before sequel, right?