Noah Centineo Has Seriously High Praise For His 'Charlie's Angels' Castmates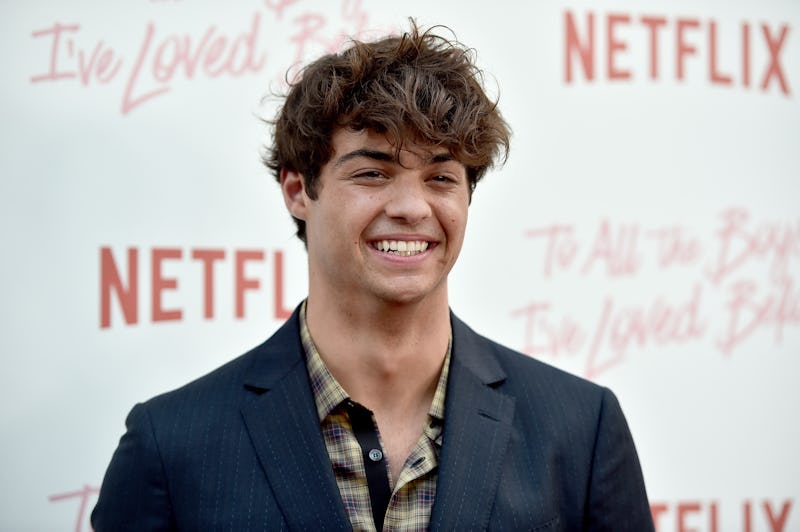 Alberto E. Rodriguez/Getty Images Entertainment/Getty Images
As if the internet didn't have enough reasons to swoon over Noah Centineo, the actor just lavished praise on his next group of talented co-stars. Noah Centineo's comments about the Charlie's Angels reboot will make you even more excited to see the To All the Boys I've Loved Before actor taking on a role in the action franchise. While his exact role has yet to be announced, it's clear that the rising Netflix star is having a blast on set.
Kristen Stewart, Naomi Scott, and Ella Balinska are playing the iconic trio of Charlie's Angels this time around, with Elizabeth Banks sitting in the director's chair. It's a superb team, and Centineo knows exactly how lucky he is to be collaborating with a group of passionate women for what promises to be an action-packed film. In a new interview with Entertainment Tonight, he talked about how the film's stars made him feel instantly included when he joined the cast. He explained,
"They're very loving people. We were filming in Germany and Turkey, and as soon as I got there, they're like, 'What's good, man! Want to hang out?' I was like, 'Yeah, for sure!' They're all lovely, deeply talented, dedicated individuals."
Centineo had even more words of praise for his director. He said of Banks, "She's fantastic. She knows exactly what she wants, and she's getting it on Charlie's... And she's very engaged, that's impressive."
There's no doubt that 2018 has been a major year for Centineo. Thanks to the one-two punch of the Netflix rom-coms To All the Boys I've Loved Before and Sierra Burgess Is a Loser, the young actor saw his profile skyrocket in just a matter of months. And his career has only gotten hotter since he gained a legion of new fans through his teen heartthrob roles.
He currently has four film projects on deck, with at least three of them slated for a 2019 release. In addition to Charlie's Angels, he's also set to appear in The Diary with Kevin Kline, and The Stand-In alongside Riverdale's Camila Mendes. On Nov. 5, The Hollywood Reporter announced that Centineo landed his first major leading role in the action film Valet, which is being directed by another Netflix favorite, Assaf Bernstein (who helmed the streamer's series Fauda).
Despite his rapid rise to fame, Centineo appears to be doing his best to stay grounded. It's evident from the way that he speaks about his co-stars and other collaborators that he has nothing but respect and admiration for the people that he works with. His career has taken off in 2018, but the To All the Boys I've Loved Before favorite isn't taking anything for granted.
The new Charlie's Angels is set to premiere in theaters next November, which feels way too far away. Fans of Centineo can take heart in knowing that the finished project could show them a new side of their favorite actor, while also once again proving that he's vying for the crown of the most gracious star in Hollywood.