Why 19 YA Authors Want You To Read This New Creepy As Hell Book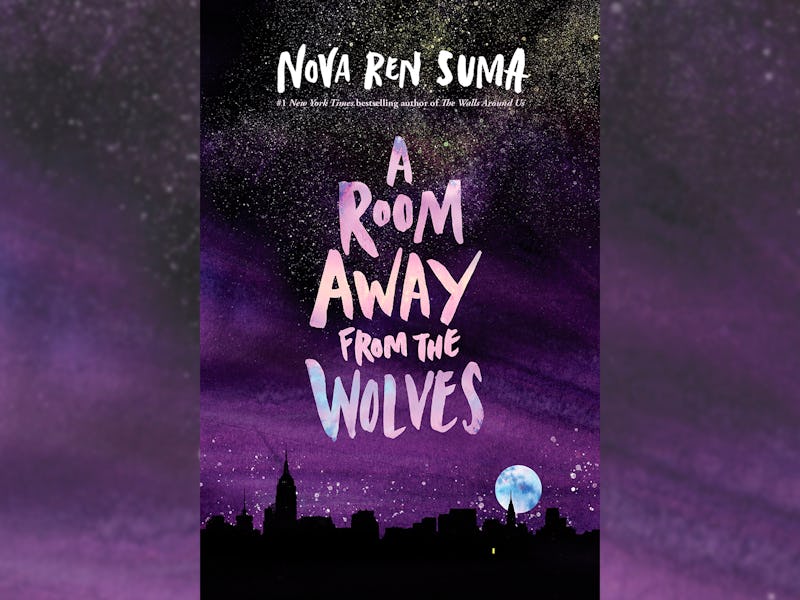 If you've ever wanted a solid pitch for why you should read a book, just ask an author. The community of YA authors in particular, is undeniably one of the most robust and supportive in the entire industry. Young adult writers across all genres often take to Twitter and Instagram to promote, celebrate, and support their fellow authors' books — but Emily X.R Pan, author of The Astonishing Color of After, has taken that one step further by gathering together a bevy of other talented YA writers to tell you just exactly why you need to read Nova Ren Suma's upcoming release, A Room Away from the Wolves.
Due to hit shelves Sept. 4, Suma's latest book is a YA magical realism that follows main character Bina. Her mother promised they would hitchhike to the city to escape Bina's cruel father and start over. But before they could even leave town, Bina had a new stepfather and two new stepsisters, and a sense of betrayal pulling apart the bond with her mother — a bond Bina thought was unbreakable. Eight years later, Bina finds herself on the side of the road again, with an old suitcase, a fresh black eye, and a room waiting for her at Catherine House, a young women's residence in Greenwich Village. There, Bina is drawn to her downstairs neighbor Monet, a girl who is equal parts intriguing and dangerous. As nightmare and memory get tangled, Bina will be forced to face the terrible truth of why she's come to Catherine House and what it will take for her to leave.
A Room Away From The Wolves by Nova Ren Suma, $19, Amazon
As if that description weren't already enough to hook you, the book has already earned some famous fans, including authors Stephanie Garber, Melissa Albert, Courtney Summers, Elana K. Arnold and Samantha Mabry. In the video below, find out why these authors love this book so much:
According to Emily X.R. Pan, who launched a platform for YA short stories called Foreshadow with Nova Ren Suma, the new book "is creepy and beautiful and atmospheric and haunting," which sounds like exactly what readers have come to expect from the author. Suma is best known for her award-winning 2015 paranormal mystery The Walls Around Us, which follows two girls — Amber, who lives inside the walls of the Aurora Hills juvenile detention center, and Violet, who lives outside the walls. Tying their two worlds together is a third girl, Orianna, who holds the key to unlocking all the girls' darkest mysteries. Clearly, that mysterious-meets-eerie magical realism is going to be a huge feature in A Room Away from the Wolves, too.
If you're looking for the perfect book to get you into the spooky autumnal spirit come September, you won't have to look any further than this one. And the best part is that it comes author pre-approved. You only have to wait a couple of weeks to get your hands on A Room Away From The Wolves on Sept. 4, but you can add it to your pre-order list right now.