Nyle DiMarco Just Called Out 'Sierra Burgess' For Its Treatment Of A Deaf Character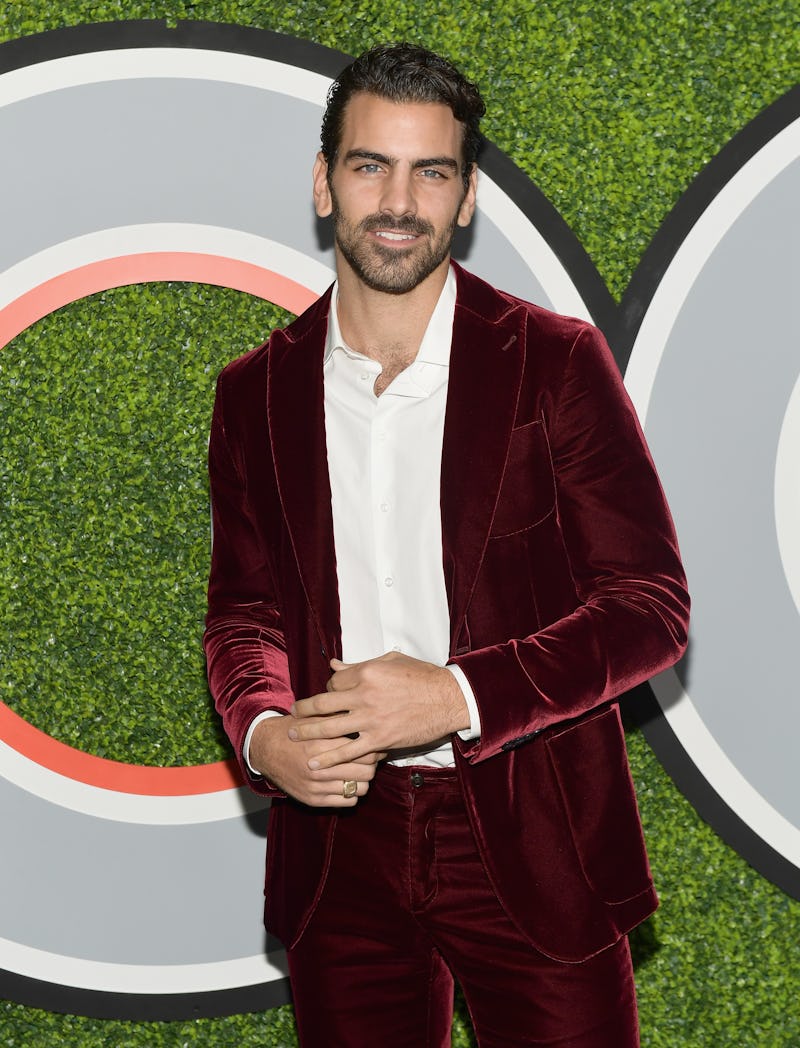 Matt Winkelmeyer/Getty Images Entertainment/Getty Images
Despite earning a lot of pre-release buzz (partially due to the newfound fame of its leading man, Noah Centineo), the new Netflix romantic comedy Sierra Burgess is a Loser received a fair bit of criticism after it was released on Sep. 7. One of the people speaking out against the film is model, activist and Dancing With the Stars champion Nyle DiMarco, who called out Sierra Burgess on Twitter for using its deaf character as what he saw as "a terrible joke."
In a series of posts that DiMarco, a deaf artist and activist, shared on Sunday, the model wrote that he is friends with the brother of the young actor who plays Jamey (Centineo)'s deaf brother. "When I learned, I was elated. Finally more deaf actors/representation & ASL inclusion in films," he wrote. "Only to find out the deaf character was written and used for a terrible joke." He went on, adding that "pretending to be deaf is NOT ok."
The scene that DiMarco's tweets refer to occur later in the film, when Sierra (Shannon Purser) and Jamey come face to face for the first time. Up until then, they have only texted and spoken on the phone, with him thinking he was actually talking to a popular cheerleader. Rather than speak to him and reveal that she is the person he's been speaking to all along, Sierra pretends to be deaf. This strategy, it turns out, is unwise, as Jamey proceeds to introduce her to his deaf younger brother (played by Cochise Zornoza). And, after an awkward exchange, Sierra fist bumps him instead of admitting that she cannot sign.
DiMarco praised the film for casting a deaf actor to play a deaf character — an opportunity that deaf actors rarely actually get. However, he also emphasized that Sierra pretending to be deaf to hide the fact that she's been speaking to Jamey for months (a decision which does, at least, backfire on her when she finds out that Jamey understands ASL) ends up turning Jamey's deaf brother as the set up for a punch line instead of a wholly-developed character.
DiMarco expressed other issues with Sierra Burgess is A Loser on Twitter; namely the fact that "there were homophobic and transphobic jokes as well," which the film has been criticized for both in reviews and on social media. (Many characters in the film joke that Sierra looks like a man or a lesbian due to the fact that she doesn't fit into society's extremely narrow view of femininity.)
"It is extremely easy to make jokes about marginalized/disfranchised groups ... but that makes you a lazy writer," Di Marco continued, before concluding, "And honestly you shouldn't make these jokes AT ALL because our lives are on the line."
Although the film was criticized on social media, many viewers and outlets also praised Sierra Burgess is A Loser for its depiction of female friendship, with many citing the growing affection between former enemies Sierra and Veronica as the film's truest love story. The movie was also applauded for its message of body positivity, and for having Jamey fall in love with Sierra just as she is — no makeover scene or weight loss required. That said, it's clearly not perfect, and DiMarco makes a pretty good point as to why Sierra Burgess might not be dethroning your favorite rom-com any time soon.