This Is Orlando Bloom's New Look In The Latest 'Pirates 5' Trailer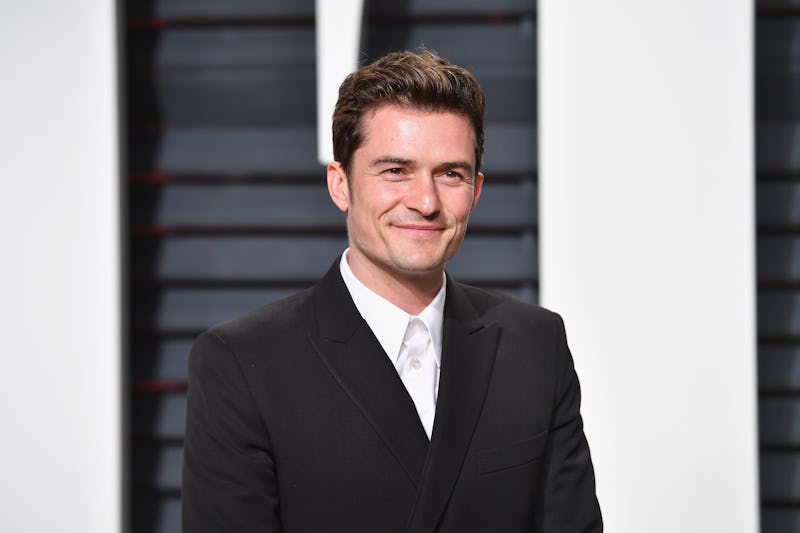 Pascal Le Segretain/Getty Images Entertainment/Getty Images
It looks as though Disney is trying to return to the magic that was the original Pirates of the Caribbean trilogy, and I personally couldn't be more excited. Don't get me wrong, the fourth film was good, but it certainly wasn't as epic (or as well-received) as the first three. The chemistry between Johnny Depp, Orlando Bloom, and Keira Knightley was what elevated the movies from being good to being great IMO, and without a majority of the original cast, Pirates 4 just didn't do it for me. So when it was announced that Bloom would be returning to the fifth Pirates movie, I became hopeful that it would be on the same level as initial trilogy. And now, after numerous trailers without him, we finally got our first glimpse of Bloom's character in Pirates of the Caribbean: Dead Men Tell No Tales and I've got to say — he's looking pretty legit!
OK, it's been a while since the release of Pirates of the Caribbean: At World's End a.k.a. Pirates 3, so allow me to refresh your memory. At the end of the film Bloom's character Will Turner became the Flying Dutchman's immortal captain and was bound to escort souls lost at sea to the next world, only being able to step on land once per year. In a post-credits scene, viewers learned that Will and Elizabeth Swann (played by Knightley) had a son, after consummating their marriage and before Will took over the Dutchman.
In a new, 30-second trailer for the upcoming Pirates flick, we see Bloom's character interacting with his grown son Henry, played by Brenton Thwaites. Now, other than a few barnacles, Will seems to be looking pretty unscathed after his time on the Dutchman.
Please pardon the blurry GIF, but Bloom literally has about a second and a half of screen time in the trailer, which you can watch in full below.
I, for one, am definitely looking forward to seeing Dead Men Tell No Tales. If the trailers are any indication, then it looks like the film could be both captivating and visually stunning. And Bloom's return definitely signals (to me) that this movie was made for us fans of the original trilogy. So let's be honest here — May 26 (the release date for Pirates 5) can't come soon enough.