Why Patty Jenkins Returning For 'Wonder Woman 2' Is Actually A Really, Really Big Deal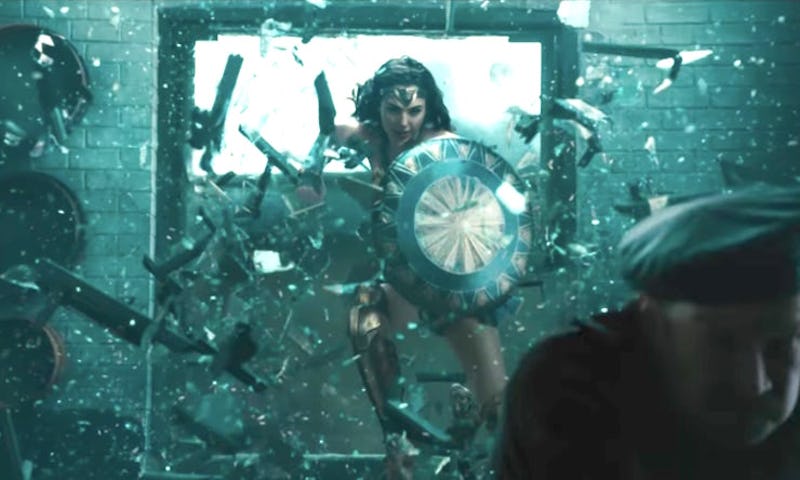 Warner Bros. Pictures
We might have expected the confirmation that Patty Jenkins would return to direct Wonder Woman 2 for some time now. However, what we may not have seen coming was the rumor that directing Wonder Woman 2 would reportedly make Jenkins the highest paid female director in history. According to The Hollywood Reporter, sources claim Jenkins will be paid between $7 million and $9 million to work as a director and writer on the sequel to this summer's biggest film. (Jenkins' reps declined to comment.)
This is an incredibly important moment for women that can't be ignored. Jenkins' salary raise to direct Wonder Woman 2 indicates immediately that she will be paid in a way that reflects her hard work on the first film and the ways in which she guided Wonder Woman to incredible success. It is unprecedented for her to be earning this kind of salary and yet it is entirely right and fair that she is earning it, too.
For Jenkins to earn between $7 and $9 million is well-deserved. It's a show of faith from the studio paying her that they trust in her vision and they know that she will once again guide Wonder Woman back to greatness in this sequel. At the start of 2016, THR reported that Wonder Woman made around $103 million the weekend it opened here in the United States. That is, undoubtedly, a sign of a hit movie especially when it was made on a budget of $149 million. While it didn't make its budget back opening weekend, it was an incredible start and it was clear the film would do more than break even as it successively broke domestic and international box office records.
In the film industry, as with many things in life, money equals power. Wonder Woman ultimately earning $402 million domestically and $800 million worldwide, per THR's report, ensures that those figures will be directly associated with Jenkins in the future because she is one of the most visible figures attached to the film and partially responsible for its success (we cannot ignore those who worked in front of and behind the camera either). As such, those box office results also mean that Jenkins is a bankable director, that she can create a film that is a crowd-pleaser as well as a film that is thematically and visually rich, as Wonder Woman proved itself to be; those are inviting qualities when hiring a director for a sequel you want to be equally as bankable.
Her success with Wonder Woman, both financially and in regards to the piece of art that she helped to create, ensure that she will be regarded as one of the most notable female directors — and just directors, sans gendered terminology — in film history. She did something unprecedented with a film whose subject matter (an unabashedly feminist female superhero film) is not typically thought of as being box office hit material. To see that her hard work is being rewarded with a significant pay increase to ensure she comes back to make that kind of magic happen again only adds to this kind of unprecedented action.
Money talk aside, what's most important is that this is happening to a woman. Jenkins has managed to break through a glass ceiling that has honestly felt more like a brick wall for decades. Instead of just being told she is a great director and congratulated for her achievements, she is being rewarded in a way that male directors are regularly rewarded: with a salary increase.
It's tough to think of other female directors who have been in similar positions (you might instantly think of The Hurt Locker's Kathryn Bigelow or Selma's Ava DuVernay as other notable high-profile female directors), which should only indicate to you that Jenkins' success in negotiating her way to this achievement is a massive step forward for women in the film industry. It moves the bar of expectation from women in the industry up a notch while signalling to the men in charge that the efforts and successes of women in the industry be rewarded accordingly.
This is an undeniably wonderful moment for Jenkins and we should honor her accordingly. But this is also a big moment for women in film and hopefully, this new achievement in how women are paid for their work will have a ripple effect outward to women in the workplace, regardless of industry.